Business Information Competency Centre, Analyst Co-op, Finance Support(Open)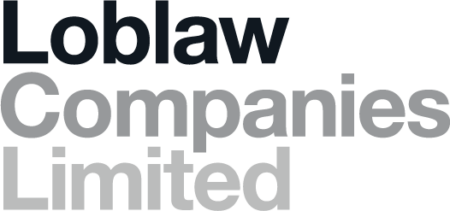 City : Brampton, Ontario
Category : Full time
Industry : Finance
Employer : Loblaw Companies Limited
Referred applicants should not apply directly to this role.
All referred applicants must first be submitted through Workday by a current Loblaw Colleague.
Come make your difference in communities across Canada, where authenticity, trust and making connections is valued – as we shape the future of Canadian retail, together. Our unique position as one of the country's largest employers, coupled with our commitment to positively impact the lives of all Canadians, provides our colleagues a range of opportunities and experiences to help Canadians Live Life Well®.

At Loblaw Companies Limited, we succeed through collaboration and commitment and set a high bar for ourselves and those around us. Whether you are just starting your career, re-entering the workforce, or looking for a new job, this is where you belong. 
Term Length: 8 months
Term Start: December 11, 2023
Term End: August 30, 2024
Return to Office*:
As of March 2022 Loblaw has adopted the following Hybrid working model (a combination of working between the office and remotely). Colleagues will continue working remotely up to 2 days a week, while spending the other 3 days in the office.
Business Information Competency Centre Co-op
The Business Information Competency Centre (BICC) at Loblaw is responsible for managing all centralized reporting for Canada's largest and most successful retailer. These reports are accessed on multiple platforms including web and mobile and have a vast audience ranging from analysts to c-level executives. We are an agile team that also serve ad hoc requests from store support and operations teams. In the business intelligence realm, we are currently defining the self-serve journey along with our governance counterpart from a unique angle by working closely with our IT teams to fulfill the requests of our business partners. Our roadmap includes capturing the various different dimensions we are exposed to such as: operations, product, vendor and our customer. 
We are based in Brampton, Ontario and operate in a closely knit and highly collaborative environment. We are an entrepreneurial, fast-paced and fun team working to transform the way Loblaw consumes data. To achieve this goal, we are looking for talented and passionate individuals who want to solve challenging problems through data and be able to communicate large amount of complex information in an easy to understand, yet simple to comprehend manner. We are looking for a talented and motivated Co-op/Student to join our BICC team. You will be working with various stakeholders to understand their operations, data structures, and analytical requirements. More so, you will be partnering with them to create and/or recommend strategic initiatives based on data driven analytics. You will also rely on a creative mind and be able to think outside of the box. The ability to communicate and present to various levels within the business and to external partners is of utmost importance. 
Successful candidates will be comfortable working in a driven, entrepreneurial, and highly collaborative work environment. This position is based at the Loblaw headquarters in Brampton, Ontario just north of the 407 on Mississauga Road. 
Responsibilities: 
Summarize vast amounts of in-store and operational data to develop reports and models to solve business problems; 

Evaluate new data sources and help define more effective ways to communicate data with our business users; 

Working with our IT teams to create data processes that are accurate, consistent and efficient to process large amount of data quickly to meet reporting needs; 

Write SQL to efficiently retrieve information from business data sources to support different kinds of reporting needs; 

Use SAS to manage large datasets, perform ad hoc analytics, and build predictive models; 

Follow industry best practices for technology development; 

Conduct code and data design reviews within the team, Loblaw IT team and vendors; 

Design BI technical components based on business and user requirements; 

Stakeholder management: Engage with key stakeholders such as store operations to ensure their reporting needs are fulfilled. 
Job Qualifications: 
Having past experience using BI, analytical, and database tools would be a benefit, it is not required as these skills will be taught within the role; 

Ability to self-organize multiple tasks well and to complete them on time with a clear focus on quantitative results; 

Excellent verbal and written communication skills; 

Willingness to work well in a fast-paced team environment; 

Ability to "think outside the box". 
About Loblaw Companies Limited: 
Canada's #1 food retailer and #1 pharmacy and beauty retailer with $43B+ in sales; 

Canada's leading brands including President's Choice, no name, Joe Fresh, Life; 

More than 2,300 stores from coast to coast; 

One of Canada's largest private-sector employers with more than 192,000 employees. 
Our commitment to Sustainability and Social Impact is an essential part of the way we do business, and we focus our attention on areas where we can have the greatest impact. Our approach to sustainability and social impact is based on three pillars – Environment, Sourcing and Community – and we are constantly looking for ways to demonstrate leadership in these important areas. Our CORE Values – Care, Ownership, Respect and Excellence – guide all our decision-making and come to life through our Blue Culture. We offer our colleagues progressive careers, comprehensive training, flexibility, and other competitive benefits – these are some of the many reasons why we are one of Canada's Top Employers, Canada's Best Diversity Employers, Canada's Greenest Employers & Canada's Top Employers for Young People.
If you are unsure whether your experience matches every requirement above, we encourage you to apply anyway. We are looking for varied perspectives which include diverse experiences that we can add to our team.

We have a long-standing focus on diversity, equity and inclusion because we know it will make our company a better place to work and shop. We are committed to creating accessible environments for our colleagues, candidates and customers. Requests for accommodation due to a disability (which may be visible or invisible, temporary or permanent) can be made at any stage of application and employment. We encourage candidates to make their accommodation needs known so that we can provide equitable opportunities.  
 
Please Note:
Candidates who are 18 years or older are required to complete a criminal background check. Details will be provided through the application process.