Business Development Associate, Edward Adams – Kamloops and Vernon, BC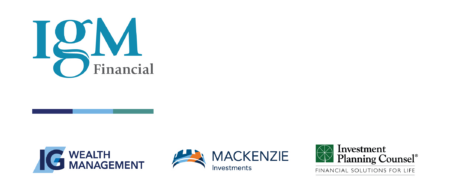 City : Kamloops
Category : Other
Industry : Financial
Employer : IGM Financial Inc.
Enhance your career in an entrepreneurial environment
where you define your success & work as part of a team
Edward Adams is looking for a results-driven partner to accelerate growth of his financial planning practice. As a key member of his team, you can thrive in an entrepreneurial environment that provides industry-leading training and support, encourages personal growth, and fosters excellence in everything that we do.
If you are currently with a firm and manage a book of clients but do not see bigger possibilities for you or your family, consider this opportunity, where there will be career flexibility, boundless income potential, and an equity ownership certain to cement a fulsome lifestyle and powerful legacy.
Here is a glimpse into a day-in-the-life-of a Business Development Associate:
Drawing on previous experience in a financial advisory role, you will be responsible for growing the assets of a well-established, client-centric financial planning practice. We'd love for you to have an entrepreneurial and creative mind-set. We know you already inspire your friends and family, and we want you to bring that energy to our practice and our clients. We employ cutting-edge financial planning tools and are committed to supporting your success. We want excellence and abundance for you as you build equity ownership in the practice by excelling in client acquisition and asset accumulation.
Design and implement business development strategies to grow the client base
Leverage existing client base and identify new business opportunities with high net-worth individuals
Prepare presentations and concept pieces for use in implementing financial planning strategies
Develop new client relationships from external prospecting and introduction generated from centers of influence
Meet directly with prospective clients as well as follow up with existing clients to execute strategic concepts and further client relationships
Interact with clients daily through incoming client calls, meetings on and offsite, along with executing trade orders and providing information on products, services and strategies
To qualify for this opportunity, you should possess:
Completed MFDA or IIROC licensing
LLQP certification would be preferable (or willing to obtain for the right candidate)
Solid work experience in financial sales/advisory experience in Kamloops/BC Interior
Strong interpersonal skills and demonstrated ability to build relationships and attract new business
Proven track record for sparking new relationships and bringing on high value clients
Compensation:
This opportunity offers a fixed earnings range of $100,000-$150,000,in addition to performance incentives*
Opportunity to build equity ownership in the practice and participation in a guaranteed practice succession plan.**
*Total compensation year one will be developed through a collaborative discussion of the client family groups that the associate believes will transition with them.
**Percentage of practice ownership and assured value will be based on the percentage of assets transitioned relative to the overall size of the practice.
About Edward Adams
Edward Adams is a Divisional Director at IG Wealth Management with his own practice located in Kamloops, BC. He is committed to helping affluent Canadians manage the complex and evolving needs of their wealth. He takes a holistic approach to his clients' overall financial well-being. To find out more about Edward or connect with him, you can view his LinkedIn profile here: Edward Adams | LinkedIn
About IG Wealth Management
For more than 90 years, IG Wealth Management has built long-term relationships with our clients and their families to look at all aspects of their financial well-being, proactively adjusting and assessing scenarios so our clients and their families can realize their full financial potential. This enables them to be ready to say "yes" to the possibilities that life brings. Today, financial planning and wealth advice is delivered to over a million Canadians coast to coast through our network of IG financial advisors. That's a model we are committed to: Personal financial planning delivered by personal financial planners.