Building Serviceperson I – Roofing Mechanic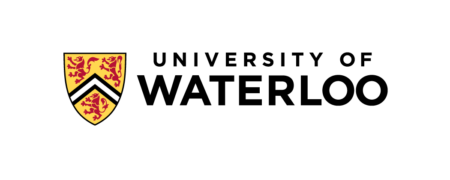 City : Waterloo, ON
Category : Permanent
Industry : Education
Employer : University of Waterloo
Overview:
The Building Service Person 1 – Roofing Mechanic participates in all facets of roofing and building envelope maintenance including corrective and preventive work. Assigned tasks include also reconstruction and restoration work primarily related to building roof systems, flashings, and other related aspects of the exterior building envelope. Responsibilities will align with the Plant Operations goal of contributing towards providing a safe and accessible, invitingly clean and comfortable, functionally-enriched and well-maintained campus environment through service excellence.
Responsibilities:
Operations
Assesses water-related/building envelope service calls to determine the location and cause of infiltration
Clearly documents water leaks indicating the source to be communicated to appropriate trades for repair where required (paper of electronic format)
Completes a variety of roof repairs and water/damp-proofing where required
Participates in a regularly scheduled rooftop preventative maintenance program
Inspects and maintains roof flashings and any other aspects of the exterior building envelope as required
May assist with the sourcing and requisitioning of materials, supplies, tools, and support equipment/services
Installations
Assists with design aspects of new installations or repairs to assure safety, functionality, and compatibility with existing building envelope
Assists with coordination of work of external suppliers as requested
Customer Service
Provides excellent customer service through courteous and professional interactions with clients, coworkers and the campus community
Responds to work orders and discretionary work assignments requested by academic and administrative support units
Performs work in an organized manner to minimize client impact
Other
Coordinates the work of employees assigned to assist with tasks
Performs work of other trades as required to the limit of their skill, training and code requirements
Works cooperatively with other trades, service providers and contractors
Health & Safety
In consideration of the University's commitment to the safety and well-being of all faculty, support staff, students, and visitors, responsible for ensuring University facilities and departmental activities are compliant with all applicable legislation, regulations, codes, and standards related to facilities operations as well as occupational health and environmental safety
Active in health and safety and incident prevention by adhering to departmental policy, procedures, and safe work practices required by the University health, safety and environment management system (HSEMS), and in accordance with relevant health and safety legislation, developing and enhancing a safety culture among support staff
Qualifications:
Minimum of an Ontario Secondary School Diploma (OSSD)
Licensed Roofer – 449A Red seal with Certificate Qualification and Certificate of Apprenticeship in the Province of Ontario
Minimum of five (5) years recent experience as a Roofer
Work experience within major institutional sector(s), such as education, post-secondary education, medical/ hospital, or related construction industry, may be preferred
Sound knowledge of the trade, including the various types and application procedures of roofing membranes (i.e., built-up roofing [BUR], modified bitumen roofing (mod-bit), single ply roofing including TPO, PVC, EPDM, green roofs, sloped metal roofing, etc.) and installation methods (i.e., inverted/protected and warm roofs)
Good understanding of the characteristics of various insulation materials and vapour retarders, drainage boards, flashing membranes, field sheets and flashings
Knowledge of various roofing accessories and installation requirements, required for flat roofs, including drains, walkways, protective ballast, fall arrest anchors, guards, etc.
Must have sound mathematical skills and the ability to read and interpret construction drawings/specifications, make accurate material takeoffs and estimates, and write summary reports of condition assessment surveys when necessary
Must possess and maintain a valid Ontario class 'G' driver's license
Working/ field knowledge covers theory, field experience, and be fully conversant in the Ontario Building Code and Ontario Fire Code
Knowledge of the uses and application of materials and tools for the work to be performed
Understanding of job safety procedures and the ability to properly use required PPE
Good communication, organizational, interpersonal skills
Ability to use MS office applications, mobile phone, etc.
OPA-09 Propane Certification an asset
This position will be required to work overtime and respond to emergency call-ins.
Equity Statement:
The University of Waterloo is committed to implementing the Calls to Action framed by the Truth and Reconciliation Commission. We acknowledge that we live and work on the traditional territory of the Neutral, Anishinaabeg and Haudenosaunee peoples. The University of Waterloo is situated on the Haldimand Tract, the land granted to the Six Nations that includes six miles on each side of the Grand River.
The University values the diverse and intersectional identities of its students, faculty, and staff. The University regards equity and diversity as an integral part of academic excellence and is committed to accessibility for all employees. The University of Waterloo seeks applicants who embrace our values of equity, anti-racism and inclusion.  As such, we encourage applications from candidates who have been historically disadvantaged and marginalized, including applicants who identify as First Nations, Métis and/or Inuit/Inuk, Black, racialized, a person with a disability, women and/or 2SLGBTQ+.
All qualified candidates are encouraged to apply; however, Canadians and permanent residents will be given priority.
The University of Waterloo is committed to accessibility for persons with disabilities. If you have any application, interview, or workplace accommodation requests, please contact Human Resources at hrhelp@uwaterloo.ca  or 519-888-4567, ext. 45935.