BUILDING MAINTENANCE COORDINATOR (TORONTO, ON, CA, M5V 3C6)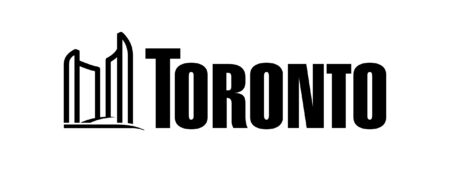 City : Toronto
Category : Buildings, Property Operations & Real Estate
Industry : Government
Employer : City of Toronto
Job ID: 36900
Job Category: Buildings, Property Operations & Real Estate
Division & Section: Corporate Real Estate Management, FM Client Buildings
Work Location: Various, please see below.
Job Type & Duration: Full-time, Permanent
Hourly Rate: $43.02
Hours & Shift Information: Various, please see below.
Affiliation: L416 Outside
Selection Process: Relative Ability. A Candidate List will be established
Number of Positions Open: 3
Posting Period: 14-Sep-2023 to 28-Sep-2023
Location and Shift information:
1 Permanent position at 40 College Street; Monday to Friday 07:00am-03:00pm, 40 hours per week

1 Permanent position at 1050 Ellesmere Rd; Monday to Friday 08:00am-04:30pm, 40 hours per week

1 Permanent position at City Hall, 100 Queen Street West; Monday to Friday 08:00am-04:30pm, 40 hours per week
Major Responsibilities:
Responsible for the cleaning, maintenance, repair and refurbishing of City buildings and parking lots.

Prepares annual budget and monitors expenses throughout the year.

Prepares specifications, sketches and quotations or tender documents, analyses submissions and makes recommendations for work to be done by contract.

Supervises cleaning, maintenance, repair and mechanical contractors working in buildings. Inspects work and ensures completion.

Directs and coordinates activities of maintenance and trade staff in the maintenance and general construction of City facilities.

Prepares annual maintenance, repair and refurbishing programs and monitors building conditions to ensure that minor repairs and all safety related work are performed promptly.

Responds to complaints and keeps a record of complaints and resolutions.

Schedules work shifts, vacations and maintenance schedules.

Coordinates the set-up of equipment for special events.

Performs minor repairs using basic tools. Travels to various work locations.

Performs other related work as assigned.
Key Qualifications: 
Your application must describe your qualifications as they relate
Must be certified as an Engineering Technical/ Technologist in Civil or Mechanical Engineering or an equivalent combination of education and experience.

Several years' experience in office building repair, maintenance, and refurbishing.

Must possess and be able to maintain a valid Province of Ontario, Class "G" Driver's License and must qualify for the City's equipment operating permits and requirements. Must be able to travel to different locations to perform building maintenance coordinator duties as assigned.
You must also have:
Must be physically capable of performing required duties.

A proven ability to work in MS Word, MS Excel and Outlook.

A proven ability to work effectively within given objectives and without constant supervision.

Ability to maintain accurate records and to communicate effectively verbally and in writing.

Must be able to foster and maintain good public relations and customer service with general public and be able to communicate effectively in a variety of situations.

Must be familiar with the Occupational Health and Safety Act and the regulations that apply to this work.
Please Note: It is a condition of employment with the Corporate Real Estate Management Division to pass and maintain a Police Security clearance for any Toronto Police Services locations.
Equity, Diversity and Inclusion
The City is an equal opportunity employer, dedicated to creating a workplace culture of inclusiveness that reflects the diverse residents that we serve. Learn more about the City's commitment to employment equity.
Accommodation
The City of Toronto is committed to creating an accessible and inclusive organization. We are committed to providing barrier-free and accessible employment practices in compliance with the Accessibility for Ontarians with Disabilities Act (AODA). Should you require Code-protected accommodation through any stage of the recruitment process, please make them known when contacted and we will work with you to meet your needs. Disability-related accommodation during the application process is available upon request. Learn more about the City's Hiring Policies and Accommodation Process.