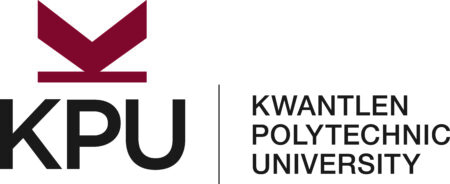 City : Surrey, BC
Category : 2317-BSN: Post Baccalaureate
Industry : Education
Employer : Kwantlen Polytechnic University - KPU
Kwantlen Polytechnic University
Bachelor of Science in Nursing Advanced Entry
POSITION TYPE:  NR2 – Part time 50%
POSITION START: September 1, 2023
KPU proudly offers all learners opportunities to achieve success in a diverse range of programs that blend theory and practice, critical understanding, and social and ethical awareness necessary for good citizenship and rewarding careers.  
The Faculty of Health at Kwantlen Polytechnic University invites applications for one part time (50%) Non-regular Type 2 (NR2) faculty to teach in our Bachelor of Science in Nursing Advanced Entry (BSNAE) program. The appointment is for the period September 1, 2023 to August 31, 2024. NR2 Faculty are entitled to paid vacation leave, professional development leave and benefits. 

FACULTY OVERVIEW:
The Bachelor of Science in Nursing - Advanced Entry (BSN-AE) program is a full-time program for students who have already completed a baccalaureate degree and are looking for the opportunity to transition to the field of Nursing. The program prepares nursing students to work with individual, families and communities with varying health and health promotion needs across the lifespan.
Program courses are offered in a hybrid or online format, supported by practice experiences within healthcare agencies and communities. Nursing students will work with clients and healthcare providers across diverse settings in the healthcare system.
Students complete seven (7) academic semesters to graduate with a Bachelor of Science in Nursing (BSN) degree. Graduates will be eligible to apply for membership with BCCNP which includes successful writing of the National Council Licensure Examination (NCLEX) exam.
For more information about the Faculty of Health visit our website at https://www.kpu.ca/health

POSITION OVERVIEW:
The position 
The Faculty of Health is seeking to fill a non-regular-2, part-time faculty position. Courses include Nursing Clinical Practice (with a focus on Maternity). 
Applicants should have current experience in Maternity.
 
Fall 2023
Nursing Practice Family 4510 – Maternity
Spring 2024
Nursing Practice Family 4510 – Maternity 
Summer 2024
Non-teaching semester

More information concerning the working conditions for a faculty member are outlined in Article 12 of the Kwantlen Faculty Association (KFA) Collective Agreement

QUALIFICATIONS:
The required academic credentials to teach in the BSNAE are specific to the program and are as follows:
Master's Degree with at least one degree as BSN or MScN (PhD or EdD preferred)
Eligible for practicing membership with BCCNM with no limits, no conditions, no terms.
Post-secondary teaching experience, online or blended curriculum experience or training preferred.
Related work experience
APPLICATION REQUIREMENTS:
Candidates are asked to submit:
Current CV including relevant educational, clinical and teaching experience.
Cover Letter including expression of interest
Note to Applicants:

Kwantlen Polytechnic University welcomes and encourages applications from equity deserving groups and diverse experiences including, but not limited to, Indigenous people, racialized people, people with disabilities, and members of the 2S/LGBTQIA+ community.
If there are any barriers that you are experiencing or an accommodation that we can provide to support you through the application process, please reach out to us at humanresources@kpu.ca.
All qualified candidates are encouraged to apply; however, Canadians and permanent residents will be given priority.
We thank all applicants for their interest in employment with KPU. Only those selected for an interview will be contacted. 
Kwantlen Polytechnic University is committed to protecting the safety and welfare of employees, students, and the general public, and upholding the reputation and integrity of the University. For this reason, final applicants will be asked to undergo a background check.