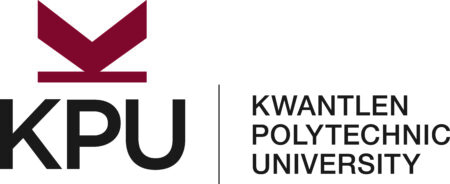 City : Surrey, BC
Category : 2325-Bachelor of Psychiatric Nursing BPN
Industry : Education
Employer : Kwantlen Polytechnic University - KPU
Kwantlen Polytechnic University
Bachelor of Science in Psychiatric Nursing – Competition ID: 2546
POSITION TYPE: Non-regular Type 2 (NR2) @ 90% 
POSITION START: September 1, 2023
KPU proudly offers all learners opportunities to achieve success in a diverse range of programs that blend theory and practice, critical understanding, and social and ethical awareness necessary for good citizenship and rewarding careers.  
The Faculty of Health at Kwantlen Polytechnic University invites applications for one NR2 (contract positions) for the Bachelor of Science in Psychiatric Nursing Program (BPN). The appointment is for the period September 1, 2023 to August 31, 2024. NR2 Faculty are entitled to paid vacation leave, professional development leave and benefits. 
FACULTY OVERVIEW:
The Kwantlen Polytechnic University Bachelor of Psychiatric Nursing (BPN) program philosophy consists of three guiding principles and six core concepts. These provide the philosophical foundation for the BPN program and basic assumptions that are inter-woven through all aspects of the BPN program curriculum and underpin its' philosophical framework. They provide grounding in health promotion, therapeutic relationship, and diversity.
The core concepts are articulated and place the client at the center of our model. These include client centeredness, being, situatedness, choice, professionalism, and teaching and learning. The person (client) is considered within the context of their culture, religion, ethnicity, race, historical experiences, spirituality, and abilities. Diversity and equality are values running through the entire curriculum.
The BPN program is developed in the context of psychiatric nursing theory based on best practice and the therapeutic use of self in interpersonal relationships. A health promotion perspective has been used to organize and construct the curriculum. This shift in focus from illness to health represents a deliberate move away from a disease model to a model focusing on the person's experience with health and healing. Inherent to these orientations is the use of teaching methodologies, which encourage the development of analytical and critical thinking based on praxis, and the discovery of personal meaning and personal power.
Psychiatric/mental health nursing practice experiences are essential in the BPN program. Students will be directly involved with clients in their homes, institutional and community settings in each semester. Note: These experiences may involve days, evenings, nights and weekends. Practice experiences occur throughout the Lower Mainland and Fraser Valley. 
For more information about the Faculty of Health visit our website at https://www.kpu.ca/health
POSITION OVERVIEW:
The Faculty of Health is seeking to hire for an NR2 faculty position. Courses include theory, mental health simulation labs, and psychiatric nursing clinical placements. 
More information concerning the working conditions for a faculty member are outlined in Article 12 of the Kwantlen Faculty Association (KFA) Collective Agreement
QUALIFICATIONS:
Master's Degree (PhD preferred)
Eligible for practicing membership with BCCNM as as a Registered Psychiatric Nurse with no limits, no conditions, no terms.
Qualified to fulfill all teaching responsibilities of the program which includes RPN entry-level competencies to meet the standards of practice 
Minimum of five years of practice experience and current competence in their area of teaching 
APPLICATION REQUIREMENTS:
Candidates are asked to submit:
Current CV including relevant educational, clinical and teaching experience.
Cover Letter including expression of interest
Note to Applicants:
Kwantlen Polytechnic University welcomes and encourages applications from equity deserving groups and diverse experiences including, but not limited to, Indigenous people, racialized people, people with disabilities, and members of the 2S/LGBTQIA+ community.
If there are any barriers that you are experiencing or an accommodation that we can provide to support you through the application process, please reach out to us at humanresources@kpu.ca.
All qualified candidates are encouraged to apply; however, Canadians and permanent residents will be given priority.
We thank all applicants for their interest in employment with KPU. Only those selected for an interview will be contacted. 
Kwantlen Polytechnic University is committed to protecting the safety and welfare of employees, students, and the general public, and upholding the reputation and integrity of the University. For this reason, final applicants will be asked to undergo a background check.