Biology Instructor – Online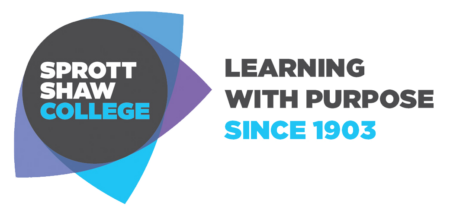 City : Online
Category : Other
Industry : Education
Employer : Sprott Shaw College
Are you motivated by using your talents to support others? Come work for one of BC's top private colleges!
Reporting to the Campus Director, the Instructor is responsible for delivering components of the courses to students.
Responsibilities:
Instructs curriculum using only pre-authorized or Sprott Shaw materials

Takes part in our program TEAMs and contribute to maintaining the curriculum for the betterment of the program

Organizes and is responsible for instructor materials

Distributes and explains course outlines at beginning of every class to every student

Defines daily objectives and begins with an overview of the daily lesson plan

Distributes textbooks and materials at the beginning of the course

Checks inventory and orders lab supplies as needed

Administers all assessments as closed book (exceptions are noted on the specific course outlines e.g. FITT) and according to guidelines and procedures

Grades and checks daily work, projects, and quizzes in a timely fashion according to guidelines

Follows procedures for administering, recording grades and filing of assessments.Marks in a timely fashion and according to guidelines provided

Maintains attendance sheets accurately

Sets a professional example

Assures that classrooms and labs are left in a clean and orderly fashion at end of class

Allows every student the chance to evaluate the course and teaching methods using the student evaluation form at the end of every course

Uses the Classroom Observation Worksheet to guide teaching practices

Provides Head Office with an evaluation of each course taught

Offers assistance to other faculty and staff

Covers all material for the week, in a condensed form if necessary to provide for holidays or professional days

Participates in grad functions

Attends faculty meetings and in-service training
Duties and responsibilities may be added, deleted, or changed at any time at the discretion of management, formally or informally, either verbally or in writing
Qualifications and Education:
Instructors/facilitators must have an appropriate combination of education, occupational experience and teaching experience as follows:

for career programs, a certificate/diploma/degree related to the field of instruction, supplemented by 24 months of occupational experience in the field of instruction;

for designated or recognized trade programs, an appropriate trade qualification supplemented by 48 months of occupational experience in the field of instruction;

for all programs, institutions need to provide evidence by way of an annual performance review that all regular* instructors have adequate instructional skills and any identified shortcomings or areas for development in instructional design, instructional delivery, or educational outcomes must be addressed by the institution through appropriate professional development plans

* Regular instructors include: instructors employed or contracted on a full-time basis; part-time instructors who are employed or contracted on a regular basis for more than two courses a year
Skills:
Knowledge of MS Office and/or database systems

Exceptional written and oral communication skills

and interpersonal skills

Effectively develops goals and objectives

Demonstrating a focus on continuous improvement

Efficiently p

lanning and organizing
Service Oriented Approach
Accountability
Teamwork
Network and Relationship Building

High standards of ethics, a professional attitude and commitment to quality service
What we offer
Reimbursement of Practicing license or Professional Association Membership fees

Tuition discount for Spouse and Children

Long Service Awards Program

Employer-paid training such as Indigenous Awareness and LGBTQ2+

Reimbursement of tuition costs for attaining Adult Education Credential.

Disability and Life insurance

Employee Assistance Program

Extended health care (Dental, Vision, paramedical)

Flexible schedule, work-life work life balance

Eligible to participate in a Registered Retired Savings Plan and the Deferred Profit Sharing Plan

5 sick and 2 personal leave days a year for full-time employees

Education and Training allowance
Commitment to Equity, Diversity & Inclusion
Sprott Shaw College is an Equal Opportunity Employer and welcomes all applicants to apply and does not discriminate based on race, religion, color, sex, gender identity,
CLOSING DETAILS
Application Process: Please apply with a cover letter and resume on this site.

Application Deadline: The position will be filled as soon as a suitable candidate is identified.