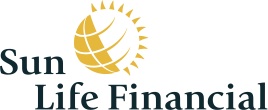 City : Montreal
Category : Full-time
Industry : Finance
Employer : Sun Life Financial
You are as unique as your background, experience and point of view. Here, you'll be encouraged, empowered and challenged to be your best self. You'll work with dynamic colleagues - experts in their fields - who are eager to share their knowledge with you. Your leaders will inspire and help you reach your potential and soar to new heights. Every day, you'll have new and exciting opportunities to make life brighter for our Clients - who are at the heart of everything we do. Discover how you can make a difference in the lives of individuals, families and communities around the world.
Job Description:
The overall purpose of this role is to monitor, bill and collect premium and deposits for the I/A (Insured), P/A (Policyholder-administered) and ASO (Administrative Services only) Group Benefits clients. They must ensure group clients remit monthly premiums and deposits in accordance with their financial arrangement with Sun Life to fund claim payments and expenses.  The Group accounting ledger must be updated daily to ensure accurate revenue is being reported, as this information is used by Investments, to pay commissions and to calculate profitability in each region.

What Will You Do?
For Insured Business:
Coding of self-administered premium by benefit and billing group.  This may involve the manual manipulation of the client's information as many of our client statements do not conform to the structure set up in the system
Audit the integrity of the lives, volumes, rates, premiums, and taxes submitted by a P/A (policyholder administered) client.  Contact the client and work with internal business partners to validate or correct any discrepancies.
Review the status of terminated policies and perform the final financial review
For ASO Business:
Set up ASO cases on mainframe system
Compare the ASO agreement to the actual set up of the case to ensure we are billing what the legal agreement reflects.
Prepare internal files including special instructions regarding non-standard handling.
Process claims adjustments and the related accounting transactions for claim write-offs and stop loss.
Reconcile and clear any ASO accounting out of balances
Calculate and incorporate retroactive adjustments on ASO bills  
For both Insured and ASO:
Manage the collection of all outstanding receipts (premiums and ASO deposits)
Apply payments from clients in the appropriate administration system within 24 hours of receiving the payment. 
Complete tax/premium reconciliations for clients upon request.
Handle all billing issues in partnership with Management, Benefit Administrators, Account Executives and Underwriters.
Provide responses to monthly, weekly, and daily financial audits through the investigation and analysis of financial results.
Attend interdepartmental installation meetings for revisions and new business to ensure billing requirements are met.
Support departmental projects or initiatives as required.
What Do You Need To Succeed?
Excellent Customer focus
knowledge of Group Benefits and the administration of Self Administrative and ASO practices
Excel skills (Macro level)
Good knowledge of accounting principals for Insured and ASO arrangements
Must be fluent in French/English (Bilingual)
Fluent communication (both written and verbal)
Analytical, problem-solving, and decision-making skills
Ability to work under pressure
Strong interpersonal, teamwork and cooperation skills with advanced interpersonal sensitivity
What's In It For You?
Great Place to Work® Certified in Canada and the US - 2022
Great Place to Work® award for Best Workplaces for #HybridWork - 2022
Named "Best Places to Work" by Glassdoor - 2021
Canada Award for Excellence for Mental Health at Work - 2021
Competitive salary and bonus structure influenced by market range data
Pension, stock and savings programs to help build and enhance your future financial security
A friendly, collaborative, and inclusive culture
Be part of our continuous improvement journey in developing the next greatest digital enterprise experience.
Work and professional development that is united by our Purpose: to help Clients and Employees achieve lifetime financial security and live healthier lives
A common sense dress code, where you decide how you dress based on your day
The opportunity to move along a variety of career paths with amazing networking potential
Bilingualism (French, English) required- interactions with English-speaking customers or partners
The Base Pay range is for the primary location for which the job is posted.  It may vary depending on the work location of the successful candidate or other factors.  In addition to Base Pay, eligible Sun Life employees participate in various incentive plans, payment under which is discretionary and subject to individual and company performance.  Certain sales focused roles have sales incentive plans based on individual or group sales results. 
Diversity and inclusion have always been at the core of our values at Sun Life. A diverse workforce with wide perspectives and creative ideas benefits our clients, the communities where we operate and all of us as colleagues. We welcome applications from qualified individuals from all backgrounds.
Persons with disabilities who need accommodation in the application process or those needing job postings in an alternative format may e-mail a request to thebrightside@sunlife.com.
At Sun Life we strive to create a flexible work environment where our employees are empowered to do their best work. Several flexible work options are available and can be discussed throughout the selection process depending on the role requirements and individual needs.
We thank all applicants for showing an interest in this position. Only those selected for an interview will be contacted.
Salary Range:
38,900/38 900 - 63,500/63 500
Job Category:
Customer Service / Operations
Posting End Date:
29/09/2022