Bilingual Market Development Representative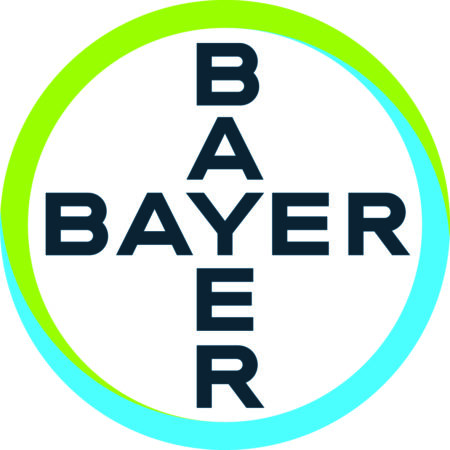 City : Montreal
Category : Professional
Industry : Crop Science
Employer : Bayer
At Bayer we're visionaries, driven to solve the world's toughest challenges and striving for a world where ,Health for all, Hunger for none' is no longer a dream, but a real possibility. We're doing it with energy, curiosity and sheer dedication, always learning from unique perspectives of those around us, expanding our thinking, growing our capabilities and redefining 'impossible'. There are so many reasons to join us. If you're hungry to build a varied and meaningful career in a community of brilliant and diverse minds to make a real difference, there's only one choice.
Bilingual Market Development Representative 
Be part of an Agronomic Research Network that shares learnings across North America! The Market Development Representative (MDR) utilizes their expertise in applied field research and agronomic sciences to provide technical leadership to a select geography. This includes execution of the field-testing program to support key business drivers - including Seed, Trait, Crop Protection, and agronomic digital tools. The field research program is focused on identifying the value of new technologies for our customers and providing agronomic solutions for technical needs. The MDR is also responsible for knowledge transfer, demonstration and education of the product and system recommendations to the local Commercial team.
This is a field-based, permanent position, working out of our St.Hugues, Quebec research farm.
What you will do:
Identify business need for technical solutions – Seed, Trait, Biologicals, Crop Protection, Agronomic Systems and New Business Models - for the local geography that assists in driving commercial business

Act as Technical Lead for New Commercial offerings in Seed, Trait, Biologicals and Crop Protection for local geography

Provide outreach to key academics for advocacy with Bayer portfolio and local collaboration on research needs were required

Develop research protocols to answer agronomic challenges that are threats to the commercial operations – Seed, Trait, Crop Protection, Digital and Biologicals

Manage data using internal database systems and prepare summaries as required to meet business needs and packages to support registrations as required

Complete safety and driving training as required

Lead safety initiatives at TD sites and locations

Report injuries and accidents as required

Coordinate and participate in required safety meetings

Recruit, hire and manage summer assistants

Operate in full compliance with regulated/stewardship field trials
Who you are:
Fluent in both French and English

Must be a member of the Ordre des agronomes du Quebec

Valid driver's license in good standing

MSc. or B.Sc. (MSc is preferred)

min. 2 years of agricultural field-research experience

Understands basics of crop production for corn, soybean and cereals

Experience/Ability to organize and execute assigned field research trial programs

Experience/Ability to support the development of research protocols to meet business needs.

Experience/Ability to coordinate Farm activities including; HSE, compliance, manage contract staff

Ability to lift up to 50Ibs and walk for long periods of time
This position requires full vaccination against COVID-19.
What we offer:
Competitive compensation and rewards package

Collaborative, diverse and inclusive culture

Career development and global opportunities

Work-life flexibility programs such as flex hours, employee discounts, volunteer days, wellness, and other employee offerings
Bayer is committed to fostering, cultivating and preserving a culture of Inclusion and Diversity. We embrace and encourage our employees' differences and believe that our people are our most valuable asset. The collective sum of individual life experiences, knowledge, innovation, self-expression, unique capabilities that our employees invest in their work represents our culture, reputation, and Bayer's values and purpose.
Learn more about our values and purpose at: https://www.bayer.com/en/ca/canada-our-purpose-values
All referral candidates must first be submitted via our internal referral system by a current Bayer employee in order to participate in the referral program. Once a Bayer employee has successfully referred you in our system, you will receive an automated email with instructions on how to complete your application.
This position has a career ladder and the successful candidate would be placed into the position between a Grade 14 and VS 1.1 depending on the candidate's background and skill level.
Bayer welcomes and encourages applications from people with disabilities. Candidates participating in our selection process requiring accommodation due to a disability or medical need are encouraged to notify the Bayer representative that they will be meeting with to ensure appropriate arrangements can be made.
Location:
St.Hugues, Quebec
Division:
Crop Science
Reference Code:
732824