Bilingual Long Duration Disability Case Manager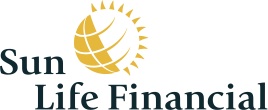 City : Calgary
Category : Full-time
Industry : Finance
Employer : Sun Life Financial
You are as unique as your background, experience and point of view. Here, you'll be encouraged, empowered and challenged to be your best self. You'll work with dynamic colleagues - experts in their fields - who are eager to share their knowledge with you. Your leaders will inspire and help you reach your potential and soar to new heights. Every day, you'll have new and exciting opportunities to make life brighter for our Clients - who are at the heart of everything we do. Discover how you can make a difference in the lives of individuals, families and communities around the world.
Job Description:
The role of the Long Duration Case Manager is multidimensional and includes a focus on impacting the claim duration through innovative and strategic interventions. These claims are typically past the 2-year (change of definition) mark but still have opportunities for recovery.
What will you do?
Responsible for managing Long Duration claims to resolution in a proactive manner. This includes determining if insured employees continue to be eligible for disability benefits through to implementing the right interventions to support recovery and return to work.  
Assess claims for continued benefit entitlement by reviewing contractual, medical, functional and occupational information
Assess claims for return-to-work potential and apply strategies based on a variety of interventions including but not limited to: rehabilitation, vocational programs and non-litigated settlements.
Work collaboratively with insured employees, clients, lawyers, health care practitioners and other stakeholders to obtain information, provide claim status, create action plans and provide verbal and written decisions while maintaining confidentiality and privacy.
Prepare call strategies in advance, including possible interventions and/or claim resolution strategies. Conduct motivational interviewing within the context of leading exploratory conversations with plan members who have been on claim for prolonged periods of time.
Build relationships with third party providers to develop and implement creative solutions to help plan members develop new skillsets and re-train for new occupations, return to work part-time and/or at commensurate level.
Conduct research and keep abreast of new practices and developments in treatment options in the medical field.
What do you need to succeed?
Minimum of 2 years experience in disability management
Experience in rehabilitation would be a strong asset, specifically related to researching, developing and successfully executing on a variety of interventions including return-to-work programs, and short-term/long-term vocational rehabilitation.
Bilingualism (French, English) required- interactions with English-speaking customers or partners
Ability to problem-solve on the spot, considering multiple strategies
Effective interpersonal skills including negotiation and facilitation where conflicting needs exist. Includes demonstrating empathy, with outstanding listening skills.
Adaptability, flexibility, and excellent organization skills
Ability to make sound decisions, supported by strong rationale
Typing skills and ability to be a strong functional user of various computer based programs
What's in it for you?
Trusting, diverse and inclusive working environments
Supportive leadership who's focused on your success and well-being
You choose where you want to work from, with no minimum or maximum days in either place. We want the office to be a magnet, not a mandate! #flexibility
Continuous improvements that focus on enhancing your work and our clients' experience #makeadifference
Sustainability commitments to create a cleaner, more inclusive and sustainable future for our communities
We offer a number of programs and offerings to help our Employees achieve lifetime financial security and live healthier lives, some of these include:

Comprehensive benefits
Retirement & stock investment  
Pay for performance reward
Wellness programs, benefits and health incentives
Paid vacation based on experience and additional days to support family care and personal emergencies
Time off for enrichment experiences through a Sabbatical program
Investment in not-for-profit organizations that are important to you
The Base Pay range is for the primary location for which the job is posted.  It may vary depending on the work location of the successful candidate or other factors.  In addition to Base Pay, eligible Sun Life employees participate in various incentive plans, payment under which is discretionary and subject to individual and company performance.  Certain sales focused roles have sales incentive plans based on individual or group sales results. 
Diversity and inclusion have always been at the core of our values at Sun Life. A diverse workforce with wide perspectives and creative ideas benefits our clients, the communities where we operate and all of us as colleagues. We welcome applications from qualified individuals from all backgrounds.
Persons with disabilities who need accommodation in the application process or those needing job postings in an alternative format may e-mail a request to thebrightside@sunlife.com.
At Sun Life we strive to create a flexible work environment where our employees are empowered to do their best work. Several flexible work options are available and can be discussed throughout the selection process depending on the role requirements and individual needs.
We thank all applicants for showing an interest in this position. Only those selected for an interview will be contacted.
Salary Range:
51,700/51 700 - 83,800/83 800
Job Category:
Claims - Life & Disability
Posting End Date:
02/04/2023