Bilingual IT Call Center Technician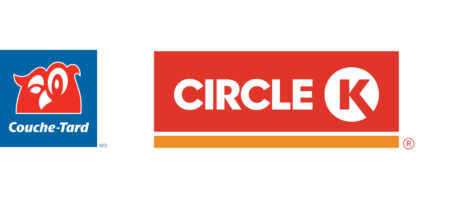 City : Laval
Category : Information Technology
Industry : Retail
Employer : Alimentation Couche-Tard
Our mission is simple: we make journeys easier and more enjoyable for our customers. We want to lift their spirits by delivering little boosts along the way.  We care about our people and our communities, and we look for ways to uplift people first. Wherever your journey's going, we can help you get there.   
Bilingual IT Call Center Technician 
Schedule: Day, evening and weekend schedule (5h to 24h), 5 working days, 2 consecutive days off 
Type: Permanent, Full-time  
 
Here are just a few ways that you'll help make journeys better:   
Provide first level IT support to internal customers;  

Log incidents and service requests in the SERVICENOW ticketing system;  

Ensure constant maintenance of all service requests via the ticketing tool, monitor the progress of the resolution of the requests, inform the persons concerned of the status of their request by effectively communicating the diagnosis and the solution, in addition to updating the information related to the interventions carried out in the system, as needed; 
Refer second level requests to the team responsible for cases that require a more advanced technical level;  

Provide excellent customer service and follow up with users to ensure the effectiveness of the problem resolution process; 

Any other related duties. 
We want you to join our team! Here's what we're looking for:  
Degree in computer science, applicable certifications or equivalent (DEC, AEC, DEP, Certifications). 
Previous experience working in an IT call center and/or in IT (an asset).  
Possess a good knowledge of the Microsoft environment and the following IT tools: Microsoft Office Suite, Azure, Exchange, SCCM, Cisco Unified CM administration, Active directory, Citrix, VMware (an asset); 

Ability to manage priorities while respecting deadlines; 

Ability to work in a fast-paced, high priority environment; 

Determination, dynamism and professionalism. 
Excellent oral/written communication skills in French and English. 
Our store and office employment opportunities offer you quick career growth with an international company, plus a dynamic work environment that puts people first. Wherever you are in your journey, we have a place for you.  Here's some of the exciting perks we offer:  
Complete benefits packages (medical and dental); 
Possibility of enrolling in a pension plan with employer contributions or a stock purchase plan; 

Employee discounts in stores and with multiple of our partners; 

Paid time off plan including vacation, sick days and personal days; 

Work in a collaborative, dynamic and high performing team; 

Learning opportunities to develop new skills and to evolve professionally in a fast-growing company;           
Internal candidate? Apply via Workday. 
Couche-Tard places great importance on diversity in the workplace and is committed to the principle of employment equity by encouraging applications from designated groups, i.e.: women, Aboriginal people, people with disabilities and visible minorities. 
We thank all applicants for their interest in this position; only those selected will be contacted. 
Couche-Tard / Circle K valorise la diversité et de l'inclusion et vise à créer un milieu de travail sain, accessible et gratifiant qui met en valeur la contribution unique de nos employés au succès de notre entreprise. En tant qu'employeur qui s'engage à respecter l'équité en matière d'emploi, nous encourageons les candidatures les plus diverses afin de pouvoir nous doter d'un effectif varié et représentatif de nos clients et des communautés que l'on sert. Des accommodements sont disponibles sur demande pour les candidats qui participent à tous les aspects du processus de sélection.