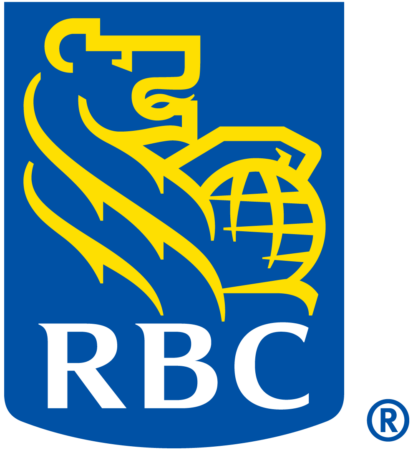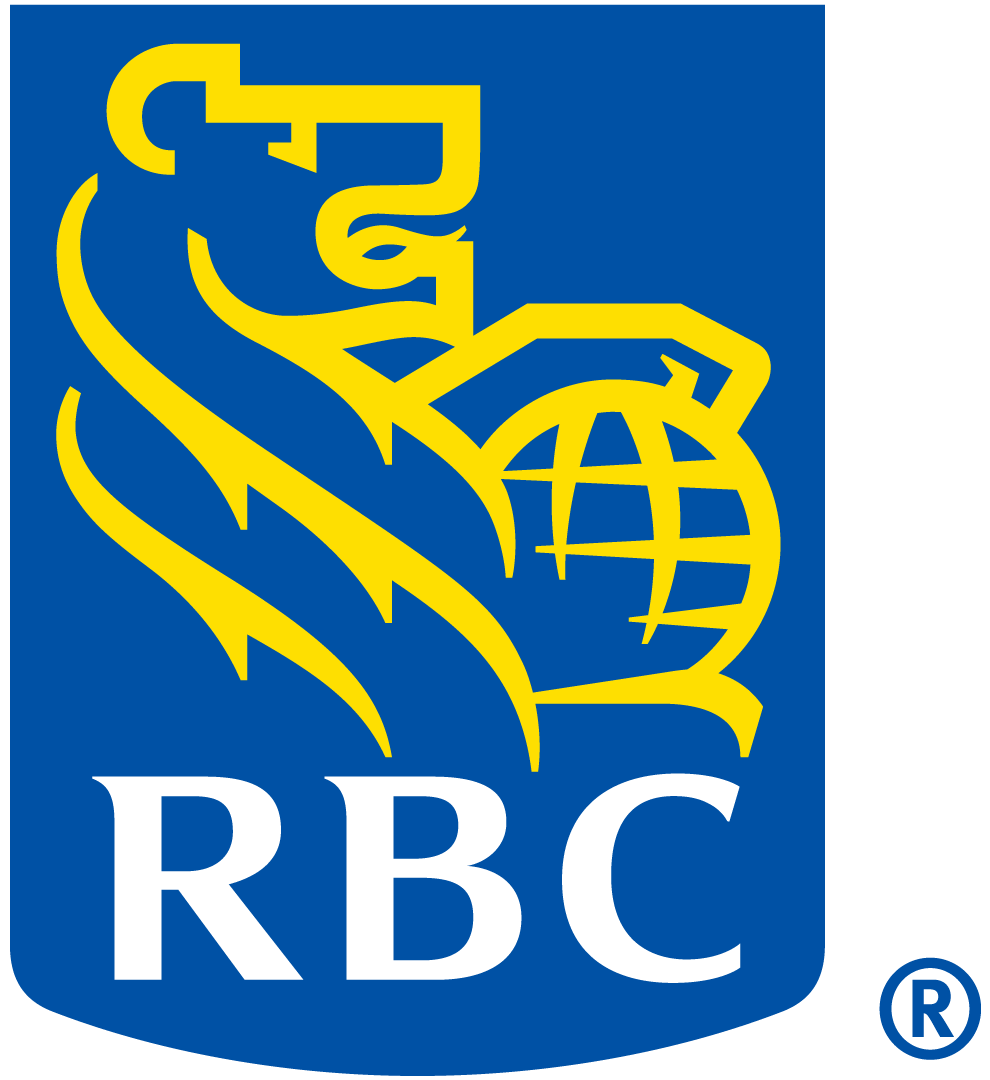 City : TORONTO, Ontario, Canada
Category : Customer Service | Client Advice | Sales
Industry : Financial/Banking
Employer : RBC
Come Work with Us!

At RBC, our culture is deeply supportive and rich in opportunity and reward. You will help our clients thrive and our communities prosper, empowered by a spirit of shared purpose.

Whether you're helping clients find new opportunities, developing new technology, or providing expert advice to internal partners, you will be doing work that matters in the world, in an environment built on teamwork, service, responsibility, diversity, and integrity.
Bilingual Growth Manager | Spécialiste en croissance (bilingue)
L'opportunité
Ownr est la plateforme numéro 1 au Canada permettant aux entrepreneurs de démarrer, gérer et faire croître leur entreprise. Ownr simplifie chaque étape de la gestion d'une entreprise, à partir du moment où elle est incorporée jusqu'à ce qu'elle devienne une organisation complexe. Cela permet aux entrepreneurs qui utilisent Ownr pour gérer leur paperasse d'économiser temps et argent et de se concentrer sur ce qui compte vraiment: le développement de leur entreprise.
Plus de 100 000 entrepreneurs ont déjà fait confiance à Ownr pour se lancer en affaires et nous avons un plan ambitieux afin d'aider encore plus dans le futur. Qu'il s'agisse d'un « side hustle » ou de la prochaine licorne technologique, Ownr développe constamment de nouvelles solutions pour rendre l'entrepreneuriat plus facile et accessible. Notre équipe croissante est toujours à la recherche de personnes passionnées et motivées pour aider les entrepreneurs à faire de leurs rêves une réalité.
A propos du rôle
Nous recrutons un spécialiste en croissance bilingue afin de soutenir la récente expansion d'Ownr au Québec. Il s'agit d'un rôle hybride, qui a pour mission de soutenir notre équipe de vente et notre équipe de partenariat.
En collaboration avec l'équipe de partenariat d'Ownr, vous serez responsable de trouver des partenaires clés basés au Québec dans différents secteurs d'activité. Votre rôle sera d'assurer que la flexibilité et de la valeur qu'apporte Ownr soient bien démontrées aux partenaires basés au Québec, aux différentes parties prenantes et aux entrepreneurs. Vous serez le point de contact initial pour les partenaires potentiels, leur présentant la proposition de valeur unique d'Ownr tout en cherchant à comprendre leurs besoins. Vous mettrez en place et renforcerez des partenariats menant à l'acquisition de clients, tout en soutenant nos clients avec des services qui apportent de la valeur à leur entreprise.
Travaillant avec l'équipe de vente d'Ownr, vous adopterez une approche de vente consultative et serez en charge de construire des relations directement avec les entrepreneurs, de faire des présentations en grand groupe et des démonstrations individuelles. Vous vous assurerez aussi que nos partenaires québécois et les entrepreneurs obtiennent du support et des recommandations de première qualité sur la façon d'utiliser Ownr afin atteindre leurs objectifs d'affaires.
Description des tâches
Comprendre les objectifs et les problèmes uniques rencontrés par les entrepreneurs lors de la croissance de leur entreprise.

Contacter les nouveaux utilisateurs d'Ownr par téléphone, courriel et vidéo afin de les aider à identifier les fonctionnalités offertes sur la plateforme d'Ownr qui leur permettent de se conformer à leurs obligations juridiques.

Suivre et produire des rapports sur les indicateurs de partenariat, de vente et de conversion.

Rechercher, présenter et négocier de manière proactive avec des organisations québécoises axées sur l'entrepreneuriat, directement ou avec votre équipe, en prenant en charge l'ensemble du cycle de vente.

Mettre en œuvre des documents de bienvenue standardisés pour les partenaires et déterminer la cadence et la stratégie appropriées pour les rencontres avec les partenaires afin de stimuler l'engagement.

Collaborer avec les équipes internes de marketing, contenu, technologie, juridique et les autres équipes transversales afin de favoriser l'acquisition et le renforcement des partenaires et de tester des mises à jour de la plateforme visant à augmenter les taux de conversion sur la plateforme Ownr.

Participer à des remue-méninges entre collègues afin de concevoir et d'exécuter des expérimentations en matière de vente et de partenariat, de la planification à l'analyse des données et des résultats.
Qualifications
Expérience en développement d'affaires avec des partenaires externes.

Expérience en vente de logiciel en tant que service (SaaS) ou en vente d'abonnement ou expérience en gestion des relations avec les clients au sein d'une entreprises en démarrage ou d'une organisations en forte croissance.

Maîtrise du français et l'anglais (communication écrite et orale avec les partenaires/clients).

Volonté d'apprendre les concepts et enjeux juridiques affectant les propriétaires d'entreprises au Canada et au Québec en particulier.

Capacité à travailler de façon autonome et à bien gérer son temps.

Solides compétences analytiques, souci du détail, et bonne confiance en soi lors de négociations avec d'autres personnes.

Orienté vers les objectifs et à l'aise à travailler dans un environnement rapide d'entreprise en forte croissance.

Capacités démontrées à gérer des priorités multiples et à respecter les délais.

Expérience dans la façon d'approcher des entreprises de manière crédible et professionnelle et être capable de démontrer avoir réussi à les aider à atteindre leurs objectifs.

Capacité à identifier et à fournir des solutions complètes pour les différents besoins des partenaires et capacité à communiquer avec la haute direction.

Engagement à gagner en tant qu'équipe.

Esprit entrepreneurial et d'innovation.
Atouts
Expérience avec des logiciels de gestion des partenaires (ex: PartnerStack), des outils d'analyse marketing (ex: Amplitude, Google Analytics), des CRMs et des outils de communication (ex: HubSpot, Intercom).

Compréhension générale des concepts du marketing à la performance (optimisation de l'entonnoir, CAC/CPA, etc.).

Expérience en tant qu'exploitant d'entreprise et/ou expérience directe de l'entrepreneuriat.
Le titulaire de ce poste, qui est en contact avec la clientèle et qui doit interagir fréquemment avec les employés du Siège social à Toronto, doit parler couramment le français et l'anglais afin de pouvoir communiquer efficacement avec les personnes qu'il sert et avec l'ensemble de l'équipe RBC.
Avantages
Chez Ownr, nous croyons qu'il est important de faire de notre mieux, de se développer, de penser de façon créative et de travailler ensemble pour fournir de judicieux conseils afin d'aider nos clients et nos communautés à prospérer. Nous avons à cœur de nous soucier les uns des autres, de réaliser notre plein potentiel, de faire une différence au sein de notre entreprise et d'atteindre le succès ensemble. Nous offrons:
La chance d'avoir un impact sur le développement d'Ownr au sein d'un environnement passionnant et en pleine croissance.

Des entretiens réguliers avec votre superviseur qui portent sur votre performance, du mentorat et votre développement à long terme.

Un programme complet de rémunération globale comprenant une rémunération de base et une rémunération variable.

La participation aux congés payés et au régime d'avantages sociaux complet de RBC.

Une culture d'entreprise flexible, dynamique et solidaire, où l'égo est mis de côté, composée de personnes performantes d'origines diverses.

La possibilité de bénéficier des programmes d'apprentissage et de perfectionnement de RBC.
FRJobs
#LI-Hybrid
Résumé du travail
Adresse : Montréal, Québec, Canada
Ville : CAN-QC- Montréal
Pays : Canada
Nombre d'heures de travail par semaine : 37.5
Organisation du travail : Temps plein
Secteur d'activité : Technologies et opérations
Type de fonction : Régulier
Type d'échelle salariale : Salarié
Date d'affichage : 03/20/2023
Date limite des candidatures : 04/03/2023
*********
What is the opportunity?
Ownr is the leading platform for Canadian entrepreneurs to start, manage and grow their business. Ownr simplifies each step of running a business, from incorporation to complex ownership structures. Entrepreneurs save time and money by using Ownr to manage their paperwork, which allows them to focus on what really matters — building their business. Over 100,000 entrepreneurs have used Ownr so far and we have ambitious plans to help even more in the future. Whether it's a side-hustle or the next tech unicorn, Ownr is constantly building new solutions to make entrepreneurship easy and accessible. Our growing team is always looking to add passionate and driven members to help entrepreneurs make their dreams a reality.
About the role
We are hiring a Bilingual Growth Manager to support Ownr's recent expansion into Quebec. This is a hybrid role, supporting our sales and partnership teams.
Working with Ownr's partnerships team you will be responsible for sourcing and securing key Quebec based partners across multiple industries. You will be responsible for ensuring that Quebec based partners, stakeholders, and entrepreneurs are demonstrated the value and flexibility that Ownr provides. You will be the initial point of contact for potential partners, introducing them to Ownr's unique value proposition while also understanding their needs. You secure and enable partnerships that drive client acquisition while supporting our clients with value added services for their business.
Working with Ownr's sales team, you will take a consultative sales approach, and will be in charge of relationship building directly with entrepreneurs, large group presentations, and 1:1 demos. You will ensure our Quebec partners and entrepreneurs are getting world class support and recommendation on how to use Ownr to achieve business goals.
What will you do?
Understand the unique business goals and issues faced by entrepreneurs as they grow

Connect with new Ownr users via phone, email and video to help them identify solutions within Ownr that address existing and upcoming business legal requirements

Track and report on partnership, sales, and conversion metrics

Proactively source, pitch, negotiate with like-minded entrepreneur-focused organizations in Quebec both directly and with your team; taking ownership of the full sales cycle.

Implement standardized partner onboarding materials and determine appropriate cadence and strategy for partner check-ins to drive engagement

Collaborate with internal marketing, content, technology, legal, and other cross-functional teams to drive partner acquisition and enablement, and test product updates that increase conversion rates within the Ownr product

Brainstorm with team members to build new sales and partnership experiments and see them through to execution, including summarizing data and findings
What will you bring?
Experience in new business development with external partners

Experience with outbound/inbound SaaS and subscription based sales and/or relationship management in a startup environment and/or fast-paced growing organization

Fluency in both French and English (written and verbal communication with partners/clients)

Willingness to learn about legal concepts and other issues affecting business owners in Canada and Quebec specifically

The ability to successfully work in a self-directed manner and strong time management skills

Strong analytical skills and attention to detail, and confidence in negotiating with third parties

Target oriented and comfortable working in a fast-paced and ambitious start-up environment

Demonstrated ability to manage multiple priorities and meet deadlines

Experience in successfully approaching businesses in a credible and professional manner, with evidence of helping them to achieve their goals

Ability to identify and provide comprehensive solutions for varying partner needs and ability to communicate to Senior Management

Commitment to winning as a team

An entrepreneurial & innovative spirit
Nice-to-haves
Experience with Partner management software (i.e PartnerStack), Marketing Analytics tools (Amplitude, Google Analytics), CRM and communication tools (HubSpot, Intercom)

High-level understanding of performance marketing concepts (funnel optimization, CAC/CPA, etc.)

Background as a business operator and/or firsthand exposure to entrepreneurship
This role, which is both client-facing and involves frequent interaction with our head office in Toronto, requires fluency in both French and English in order to communicate effectively with the people you serve and the broader RBC team.
What's in it for you?
At Ownr, we believe in doing our best, in growing and thinking creatively, and in working together to deliver trusted advice to help our clients and communities prosper. We care about each other, about reaching our potential, about making a difference to our business, and achieving mutual success. We offer:
The chance to help impact Ownr's business within an exciting, high-growth environment

Regular 1:1's with your manager which focus on performance, coaching, and long-term development.

A comprehensive Total Rewards Program including base + variable pay

Participation in RBC's paid Time Off and comprehensive Benefits plan

An agile, low-ego and supportive work culture of diverse, high-performing people

The opportunity to leverage RBC learning and development programs
TORONTO, Ontario, Canada
CAN-ON-TORONTO, CAN-QC-MONTRÉAL
Canada
37.5
Full time
Ventures
Regular
Salaried
2023-03-14
2023-04-28
Inclusion and Equal Opportunity Employment
At RBC, we embrace diversity and inclusion for innovation and growth. We are committed to building inclusive teams and an equitable workplace for our employees to bring their true selves to work. We are taking actions to tackle issues of inequity and systemic bias to support our diverse talent, clients and communities.
​​​​​​​
We also strive to provide an accessible candidate experience for our prospective employees with different abilities. Please let us know if you need any accommodations during the recruitment process.
Join our Talent Community

Stay in-the-know about great career opportunities at RBC. Sign up and get customized info on our latest jobs, career tips and Recruitment events that matter to you.

Expand your limits and create a new future together at RBC. Find out how we use our passion and drive to enhance the well-being of our clients and communities at rbc.com/careers.