Bilingual Finance Associate Coordinator, Accounts Receivables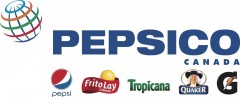 City : Mississauga
Category : Finance
Industry : Food and Beverage Industry
Employer : PepsiCo Canada
Overview
PepsiCo Canada has been recognized as one of Canada's top 100 employers for 2021!

PepsiCo products are enjoyed by consumers more than one billion times a day in more than 200 countries and territories around the world. Our product portfolio includes 22 world-famous, billion-dollar brands; from Gatorade to Quaker, Mountain Dew to Lay's and more. We make hundreds of enjoyable foods and beverages that are loved throughout the world. PepsiCo's effort to help build a more sustainable food system represents a key element of the company's broader vision of accelerated, sustainable growth known as Winning with Purpose. As part of this vision, PepsiCo is striving to be a better company by further integrating purpose into the core of its business and brands and doing even more for people and the planet. Our purpose efforts include fostering a diverse and inclusive work environment, supporting the communities where we live and work, and improving choices in our portfolio through reformulations and new products.

At PepsiCo Canada, we are focused on delighting our consumers by delivering high-quality products and exciting brand campaigns. Our people are critical to our success and by supporting their personal growth and development and providing them with the tools they need to succeed, PepsiCo Canada is a company you'll be proud to join!

Position Summary

The Accounts Receivable (AR) Analyst – Trade Collections is responsible for managing the collections and terms compliance for an assigned portfolio of customer accounts. This position requires the analyst to secure payments on past due customer accounts through follow up calls, promotion of Preauthorized debit or internet payments, successful negotiations and/or escalation. The individual ensures a high level of customer service and customer loyalty by responding to customer inquiries and investigating unreconciled amounts with a sense of urgency. The analyst works closely with the shared service deductions management, cash and customer service teams to maintain the assigned portfolio in current status and ensuring customer and field inquiries/issues are actioned timely and appropriately. The collector contributes to the P & L and the balance sheet by maximizing cash flow and mitigating risk through due diligence and sound credit decisions while supporting sales growth through strong partnerships with customers, drivers and sales. Consistent follow-up with internal partners for action and approvals is necessary to drive results.
Responsibilities
Key Responsibilities:
Manages assigned accounts receivable portfolio of customers. Initiate follow up calls as required to support collections process
Meet core financial objectives including DCSO, bad debt and terms alignment for non-compliant customers
Ensures consistent follow up through to resolution for all outstanding invoices, invalid deductions and credit balances in accordance with established timelines
Contribute to PBCs P & L by minimizing losses due to aged and unresolved receivables
Liaise with Sales Representatives/MEM and customers for additional information
Educate customers on various payment/billing options available to expedite payments
Perform account reconciliations. Recover funds relating to invalid deductions
Participate in monthly portfolio risk reviews with supervisor
Build strong partnerships with sales, drivers and other cross functional teams to drive results
Partner with Cash, Collections, AR Customer Service, Pricing and Sales teams to investigate and resolve customer issues
Identify risk and escalate to leadership/sales to gain support on resolution or next steps
Support the team on reporting and administrative duties as assigned by the Supervisor
Participate in monthly staff meetings and one on one risk reviews and I&U's
Qualifications
Required Experience, Skills and Abilities:
1-2 years with AR collections/deductions resolution experience in a computerized environment using web-based AR application, preferably Oracle AR
Experience in dealing with pricing, short shipment, unauthorized product and other deductions
Diploma/degree in business related field of finance/economics
Excellent verbal and written communication skills in English and French
Strong reconciliation and analytical skills
Effectively collaborate with cross-functional teams
Proficient Word and Excel skills
Ability to work in a team environment with minimal supervision

What you can expect from us:
Competitive compensation
A flexible working environment that promotes a healthy work-life balance
A dynamic and inclusive culture that promotes you to bring your whole-self to work
A supportive team that will encourage your professional growth and development
An opportunity to be meaningful and impactful within your work and projects
An organization that aims to use their scale, reach and expertise to build a more sustainable world