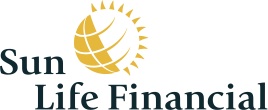 City : Calgary
Category : Full-time
Industry : Finance
Employer : Sun Life Financial
You are as unique as your background, experience and point of view. Here, you'll be encouraged, empowered and challenged to be your best self. You'll work with dynamic colleagues - experts in their fields - who are eager to share their knowledge with you. Your leaders will inspire and help you reach your potential and soar to new heights. Every day, you'll have new and exciting opportunities to make life brighter for our Clients - who are at the heart of everything we do. Discover how you can make a difference in the lives of individuals, families and communities around the world.
Job Description:
You must be able to obtain Reliability Status enhanced security clearance for this position. As a result, you must have been a legal resident of Canada for the last 5+ years. No exceptions please.
The Corporate Applications Solutions (CAS) IT team seeks a SAP Basis Administrator with strong SAP S/4 HANA and BW/4 HANA administration skills to take part in the SAP implementation project and become a member of the SAP CoE (Centre of Excellence) support organization going forward.
The role will work with business analysts, designers, architects, developers, business partners and project management to understand the requirements for reliability and availability of the company's SAP systems (S/4, BW/4, and Solution Manager) as well as the relevant integration channels. 
Within the operations support component of the role, you will be responding to service requests, day-to-day problem solving, technical implementations, coordinate activities and work together with the team members and vendors to ensure maximum availability of the SAP systems for the business users. The incumbent will also be responsible for the day-to-day system monitoring making sure that the generated alerts are reaching the necessary addressees.
This person will administer all aspects of SAP Basis job functions which may include, but not limited to, system installation, upgrades, and application of patches (OSS notes, support packages, add-ons activation), system monitoring and performance, as well as support the technical implementation of the SAP system landscape as it evolves (i.e., development, test, staging and production). They will provide strong operational support and technical guidance, where applicable, to SLF security and infrastructure teams. The candidate will participate in troubleshooting problems and take appropriate corrective actions. They will keep the managers/team leaders informed of the progress and issues and collaborate with the relevant team members, promptly escalating the problems if needed to ensure their timely resolution.
What Will You Do?
Perform Basis administration for SAP S/4, BW/4, and Solution Manager environments.
Apply kernel patches, OSS Notes, and Support Packages.
Strong technical skills in SAP Installations, Troubleshooting, Upgrades, System copy, SAP performance tuning, Applying Patches, Backup and Restore activities.
Support and troubleshoot SAP S4/HANA security policies and roles to support SAP application teams and developers
Managing SAP Transports in BW/4 and S/4 environments.
Configuration, analysis, performance tuning, and troubleshooting, This includes diagnostic maintenance and capacity planning.
Jobs scheduling, jobs maintenance and monitoring (using both internal and external tools)
Configuration and management of all non-functional platform capabilities including, but not limited to output management, email, printers, archiving, technical security, technical connectivity between software components, RFC destinations etc.
Implement Best practices in the Market in terms of Security parameters, Role design, SAP Governance, Risk and Compliance (GRC) Rule sets Standard Operation Procedure (SOP) Design, monitoring, and implementation of Early watch report suggestions, etc.
Support system troubleshooting, problem solving, application capacity planning, and application server load balancing.
Perform day to day monitoring and administration of SAP systems.
Maintain effective communication of plans, status, and issues to Information Technology team
Develop and maintain installation and configuration procedures (documentation preparation).
Periodic system performance, capacity & resource management
Review & own technical documentation ensure compliance and accuracy in all documents
What Do You Need To Succeed?
SAP Basis Administration Experience with SAP S/4 HANA , FIORI, BW/4, Solution Manager
10+ years of General SAP BASIS Administration experience
Experience with SAP S/4 or ECC system upgrades;
Experience with configuration of SAP Solution Manager Monitoring and Alerting;
Experience with SaaS integration with on-premise or/and hybrid SAP environments;
Solid understanding of the SAP's authorization concepts;
Solid understanding of HANA database principles;
Basic understanding of the network architecture and firewalls;
Basics of Unix/Linux administration;
Bachelor's degree in Computer Science or Engineering is preferred.
Assets
Experience with SAP GRC module;
Experience configuring ChaRM and Solution Documentation management modules within Solution Manager;
Relevant certification: either SAP Certified Technology Associate or Technology Professional in SAP Basis area;
Experience with ABAP programming language/ABAP Workbench, especially in the area of short dumps' analysis;
BMC Control-M (or a similar job scheduling system) configuration/maintenance experience;
Experience with AWS (Amazon Web Services) platform;
Experience working with offshore and third-party development teams.
Special Requirement
Must be able to obtain Reliability Status enhanced security clearance.
What's In It For You?
Great Place to Work® Certified in Canada and the US - 2022
Great Place to Work® award for Best Workplaces for #HybridWork - 2022
Named "Best Places to Work" by Glassdoor - 2021
Canada Award for Excellence for Mental Health at Work - 2021
Flex hours and Flexible hybrid work model including in-country work-from-home if you prefer. #LI-Hybrid
Competitive salary and bonus structure influenced by market range data
Pension, stock and savings programs to help build and enhance your future financial security
A friendly, collaborative, and inclusive culture
Be part of our continuous improvement journey in developing the next greatest digital enterprise experience.
Work and professional development that is united by our Purpose: to help Clients and Employees achieve lifetime financial security and live healthier lives
A common sense dress code, where you decide how you dress based on your day
The opportunity to move along a variety of career paths with amazing networking potential
English skills required - immediate manager is a unilingual Anglophone outside Quebec
The Base Pay range is for the primary location for which the job is posted.  It may vary depending on the work location of the successful candidate or other factors.  In addition to Base Pay, eligible Sun Life employees participate in various incentive plans, payment under which is discretionary and subject to individual and company performance.  Certain sales focused roles have sales incentive plans based on individual or group sales results. 
Diversity and inclusion have always been at the core of our values at Sun Life. A diverse workforce with wide perspectives and creative ideas benefits our clients, the communities where we operate and all of us as colleagues. We welcome applications from qualified individuals from all backgrounds.
Persons with disabilities who need accommodation in the application process or those needing job postings in an alternative format may e-mail a request to thebrightside@sunlife.com.
At Sun Life we strive to create a flexible work environment where our employees are empowered to do their best work. Several flexible work options are available and can be discussed throughout the selection process depending on the role requirements and individual needs.
We thank all applicants for showing an interest in this position. Only those selected for an interview will be contacted.
Salary Range:
80,000/80 000 - 130,400/130 400
Job Category:
IT - Application Development
Posting End Date:
26/03/2023