AVP, Strategy, Business Growth and Client Experience, Prospr by Sun Life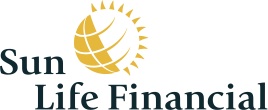 City : Toronto
Category : Full-time
Industry : Finance
Employer : Sun Life Financial
Vous êtes unique, comme le sont votre parcours, votre expérience et votre façon de voir les choses. Ici, on vous encourage et on vous motive à donner le meilleur de vous-même, et on vous donne les moyens de le faire. Vous travaillerez avec des collègues dynamiques – experts dans leur domaine – qui sont impatients de partager leurs connaissances avec vous. Vous aurez des gestionnaires inspirants qui vous aideront à développer votre potentiel et à atteindre de nouveaux sommets. Chaque jour, vous aurez de nouvelles occasions de rendre la vie de nos Clients plus radieuse – ils sont au cœur de tout ce que nous faisons. Découvrez comment vous pouvez faire une différence dans la vie des gens, des familles, des collectivités – ici et partout dans le monde.
Description de poste:
You are as unique as your background, experience and point of view. Here, you'll be encouraged, empowered and challenged to be your best self. You'll work with dynamic colleagues - experts in their fields - who are eager to share their knowledge with you. Your leaders will inspire and help you reach your potential and soar to new heights. Every day, you'll have new and exciting opportunities to make life brighter for our Clients - who are at the heart of everything we do. Discover how you can make a difference in the lives of individuals, families and communities around the world.
Do you get excited about turning Strategy into action? Do you love being part of a start-up and trying something new? IF your answer is YES, then this opportunity may be the one you are looking for!
Sun Life Canada Retail Advice and Solutions (RAS) is a leading financial institution offering Canadians holistic advice and solutions in the insurance, wealth and health space. We are on an exciting journey to create a hybrid human and digital advice channel powered by a team of advisors and supported by a digital engagement platform.  Reporting to the VP Prospr by Sun Life, the AVP, Strategy & Business Growth will lead development and activation of the Prospr business strategy and vale proposition. The leader in this role will develop, recommend and execute a coherent, forward thinking vision and direction for Prospr strategies for Marketing, Communications, Partnerships and Leads. This role will also be accountable for sales through the direct to client channel (Sun Life Go).
What will you do?
Strategy
Define the overall business strategy, business case and value proposition for the channel and keep it evergreen in response to changing market, business results and evolving client needs

Lead market research and competitive assessment to inform Prospr's marketing strategy and value proposition

Ensure Prospr remains on the leading edge of innovation and opportunities as both Client and market needs continue to evolve 

Champion and foster a culture and mindset of innovation, speed to market, and continuous improvement with a focus on opportunities in the digital landscape

In partnership with the AVP, Digital Journey, identify new digital capabilities and features necessary to create an innovative offering and deliver against the Prospr value proposition

Create major presentations for a senior executive audience that describe Prospr's progress and future roadmap; helping to ensure stakeholders remain engaged and aware of key business developments and opportunities
Business Growth
Accountable to drive growth in the channel by developing a client acquisition strategy, tapping into traditional and non-traditional lead sources and partnerships

Lead the partnership strategy  and execution for Prospr, creating an ecosystem that adds value for clients and grows the business. This includes strategic and economic evaluation of new opportunities, concept design, piloting and scaling

Drive a client centric focus, identifying traditional and non-traditional opportunities to increase Prospr's market focus and expand Prospr's relationship with internal and external partners.

Product Pricing & Development - Accountable for the providing oversight for our pricing strategy, product research and working with the Sales leadership team to provide direction on pricing policies to support growth

Act as liason throughout Sun Life to identify and build internal lead opportunities

Focus on lead assignment that maximizes growth opportunities for Prospr and ensure there is strong and transparent communication with the sales force and appropriate measurement of results

Accountable for sales performance, pricing and marketing approach of the direct to consumer channel (Sun Life Go).

In partnership with the AVP, Digital Journey, identify new digital capabilities and features required to support business growth
Marketing
In partnership with the Client Experience Office and Canadian Marketing team, lead the development of the strategy for and execution of multi-media based marketing and communication initiatives in support of Client engagement, new product and investment solutions, targeting new to Sun Life and existing Sun Life clients

Develop go to market plans to support the introduction of new products, partnership and digital capabilities

Monitor and measure marketing performance for results and to drive future innovation
Sales Enablement
Lead the Strategic development and implementations the Prospr value proposition, especially as it relates to the role advisors play

Drive the series of initiatives with the intention of enabling maximum efficiency across the Sales force using levers such as internal and end-user training / education, communication, technology capabilities, tools, and internal marketing programs 

Support the sales organization by developing ongoing training and technical supports for them (in partnership with the sales leadership and SLFD) and being an effective advocate for the Prospr advisor

Research complex business issues and provide insights, direction, guidance and recommendations with a focus on the customer and advisor experience and interaction

Ensure there is sound financial management, tracking and measurement of all key business activities within any recommended initiatives 

Develop go to market plans to support the introduction of new products, partnership and digital capabilities

Monitor and measure marketing performance for results and to drive future innovation
Talent Development
Lead and develop a diverse leadership team and oversee recruitment of talent to meet business objectives
What do you need to succeed?
Post-graduate studies in management an asset.

University degree with a minimum of 10 years of progressively responsible experience or an equivalent combination of education and experience

A professional financial services designation or equivalent experience

Designation in Finance, Accounting, Marketing considered an asset

Strong business acumen

Strategy development and management

Strong understanding of Insurance and Wealth Industry and competitive factors

Outstanding client and relationship management skills, service oriented with a demonstrated sense of urgency

Executive level presentation skills - written and oral - has the ability to effectively communicate at all levels within the organization

Ability to work in a matrixed organizational model

Political savvy, seasoned, a natural diplomat who can navigate the organization globally

A positive, energetic attitude

Ability to lead through influence in a complex and evolving environment, to meet challenging timelines and organizational goals

Strong influencing and negotiation skills

Experience in program management with proven results

Ability to work effectively in a fast-paced, ever changing environment is critical

Visioning: Identifying long term goals and championing the implementation of different or alternative ideas
Assets:
Strong mutual fund industry knowledge

Strong insurance industry knowledge

Bilingual in French/English an asset
L'échelle du salaire de base est pour l'emplacement principal du poste affiché. Elle peut varier selon l'emplacement du candidat sélectionné et d'autres facteurs. En plus du salaire de base, les employés admissibles de la Financière Sun Life participent à différents programmes de rémunération incitative, dont le montant octroyé est discrétionnaire et dépend du rendement de l'employé et de la compagnie. Certains postes de vente participent à des programmes de rémunération incitative basés sur les résultats de vente individuels ou de groupe. 
Depuis toujours, la diversité et l'intégration sont au cœur des valeurs de la Financière Sun Life. Nous croyons qu'un effectif diversifié ayant des points de vue variés et des idées créatives est avantageux pour nos clients, pour les collectivités où nous exerçons nos activités, ainsi que pour nous tous, en tant que collègues. Nous accueillons avec enthousiasme les candidatures de personnes compétentes provenant de tous les horizons.
Les personnes handicapées ayant besoin de mesures d'adaptation pour présenter leur candidature et celles qui doivent consulter les offres d'emploi sur un support de substitution peuvent envoyer leur demande par courriel à l'adresse 'thebrightside@sunlife.com'.
À la Sun Life, nous voulons créer un environnement de travail flexible où nos employés sont outillés pour donner le meilleur d'eux-mêmes. Nous offrons plusieurs options de travail flexibles selon les exigences du poste et les besoins individuels. N'hésitez pas à en discuter pendant le processus de sélection.
Nous remercions tous les candidats de l'intérêt manifesté pour ce poste. Nous ne communiquerons qu'avec les personnes qui auront été retenues pour passer une entrevue.
Échelle salariale:
125,500/125 500 - 207,100/207 100
Catégorie d'emploi:
Développement des affaires (non lié à l'actuariat)
Fin de l'affichage:
07/12/2022