AVP, Governance Operations and Transformation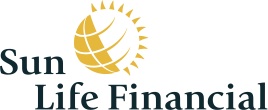 City : Toronto
Category : Full-time
Industry : Finance
Employer : Sun Life Financial
Vous êtes unique, comme le sont votre parcours, votre expérience et votre façon de voir les choses. Ici, on vous encourage et on vous motive à donner le meilleur de vous-même, et on vous donne les moyens de le faire. Vous travaillerez avec des collègues dynamiques – experts dans leur domaine – qui sont impatients de partager leurs connaissances avec vous. Vous aurez des gestionnaires inspirants qui vous aideront à développer votre potentiel et à atteindre de nouveaux sommets. Chaque jour, vous aurez de nouvelles occasions de rendre la vie de nos Clients plus radieuse – ils sont au cœur de tout ce que nous faisons. Découvrez comment vous pouvez faire une différence dans la vie des gens, des familles, des collectivités – ici et partout dans le monde.
Description de poste:
Reporting to the Vice President, Business Governance & Controls, Retail Advice & Solutions, this role is responsible for the strategy and day-to-day operations of the governance function within the Retail Advice & Solutions (RAS) business, which includes Sun Life Financial Investment Services Canada Inc. (SLFISI) and Sun Life Financial Distributors Canada Inc. (SLFDI) and their respective products (mutual funds, segregated funds, payout and accumulation annuities, life insurance, health insurance).
You will work with the VP, the Head of Oversight, RAS colleagues, and partners in Legal, Compliance, Risk and Audit to ensure that the business has effective and efficient oversight, testing, monitoring, policy and training programs in place to meet regulatory requirements and expectations.  You will also lead various regulatory initiatives and support business initiatives to ensure that we maintain a strong risk and compliance culture while delivering on a client- and advisor-centric experiences.
You will have extensive wealth and insurance industry experience, with a strong understanding of regulatory requirements as they impact business activities, knowledge of the regulatory environment, including challenges and upcoming trends.
As an executive in Sun Life, you will demonstrate high personal and professional standards, act with integrity, and in good faith for the best interests of Sun Life, role-model leader capabilities and values, and operate with an 'Owners Mindset' to sustain a 'One Sun Life' culture. 
What will you do?
Strategy and Operations
Support the VP in setting and evolving the strategy and operating model of the Business Governance and Controls team for RAS.

Adhere to, and where required, develop, implement, embed, and maintain overall governance and control frameworks to ensure adherence to compliance and risk policies and effectiveness of controls relating to business activities, while delivering on advisor and client experience.

In partnership with the Risk CoE and RAS leaders, proactively identify, escalate and/or manage risks impacting the RAS business.

Create and deliver on field management and advisor training programs in relation to risk, compliance and other regulatory issues.

Manage and address various attestation programs and audit findings in a timely manner.
Regulatory Projects and Transformation
Manage internal and external stakeholders to identify compliance requirements and ensure these are built into governance processes.

Lead significant projects related to regulatory changes and stay up to date with industry changes and evolving regulatory expectations.

Support business projects and initiatives, in partnership with the Head of Oversight, to ensure effective and efficient controls and oversight programs are put in place.

Oversee the development of the BG&C capability strategy and related technology roadmap required to modernize processes and practices and increase velocity while reducing cost/effort.

Oversee the development and execution of a robust data, reporting and analytics program to generate proactive insights, dashboards and trending to enable leaders to understand key business risks and governance drivers, and to support the alignment of advisor practices with regulatory expectations.

Build and deploy change capabilities across the team to support effective change management and adoption.
Wealth and Insurance Oversight Practices
Support Head of Oversight through reporting, insights and tools to improve productivity and execution of Tier 1 supervision accountability and ensure effective, scalable, and sustainable operations.

Support the Head of Oversight to develop policies and processes related to Tier 1 oversight.
People, Capabilities, Culture
Build and maintain a high-performance environment and implement a people strategy that attracts, retains, develops, and motivates a cross-functional team aligned to the vision, values and business strategy while fostering an inclusive work environment.

Foster and reward all elements of establishing a culture of growth and innovation.

Promote a strong operational governance, risk management and compliance culture in Distribution.
What do you need to succeed?
University degree and 10+ years of progressive experience within the financial services sector with wealth, life, and health insurance products.

Experience in oversight and implementation of risk, control, and surveillance management frameworks in large federally regulated financial institution and knowledge of applicable securities legislation and insurance regulations.

Experience working in an OSFI-regulated environment, with alignment to a three lines of defense model.

Strategic leader with sound judgment in identifying emerging risks/issues/trends to proactively escalate to relevant senior level management.

Contributes to the growth strategies and business models with a view to creating a distribution organization that meets regulatory requirements, aligns with the interest of clients and balances the importance of risk, efficiencies and outcomes.

Proactive and self-motivated with strong problem-solving abilities to effectively prioritize in a diverse and fast paced environment.

Excellent relationship management with a proven ability to build strong partnerships and negotiate and influence a variety of internal and external stakeholders and audiences.   

Excellent communication skills and leader of change with proven change/program management experience

Continually acquire and enhance knowledge of technology, regulatory requirements, product offerings, back-office processing, and rapidly changing technology to be able to provide effective business solutions and services.

Organizational savvy and ability to navigate and lead cross-functionally within a complex and matrixed organization.

Excellent coach and mentor with proven success at leading and developing a high performing team and driving transformation in ways of thinking and doing business.
L'échelle du salaire de base est pour l'emplacement principal du poste affiché. Elle peut varier selon l'emplacement du candidat sélectionné et d'autres facteurs. En plus du salaire de base, les employés admissibles de la Financière Sun Life participent à différents programmes de rémunération incitative, dont le montant octroyé est discrétionnaire et dépend du rendement de l'employé et de la compagnie. Certains postes de vente participent à des programmes de rémunération incitative basés sur les résultats de vente individuels ou de groupe. 
Depuis toujours, la diversité et l'intégration sont au cœur des valeurs de la Financière Sun Life. Nous croyons qu'un effectif diversifié ayant des points de vue variés et des idées créatives est avantageux pour nos clients, pour les collectivités où nous exerçons nos activités, ainsi que pour nous tous, en tant que collègues. Nous accueillons avec enthousiasme les candidatures de personnes compétentes provenant de tous les horizons.
Les personnes handicapées ayant besoin de mesures d'adaptation pour présenter leur candidature et celles qui doivent consulter les offres d'emploi sur un support de substitution peuvent envoyer leur demande par courriel à l'adresse 'thebrightside@sunlife.com'.
À la Sun Life, nous voulons créer un environnement de travail flexible où nos employés sont outillés pour donner le meilleur d'eux-mêmes. Nous offrons plusieurs options de travail flexibles selon les exigences du poste et les besoins individuels. N'hésitez pas à en discuter pendant le processus de sélection.
Nous remercions tous les candidats de l'intérêt manifesté pour ce poste. Nous ne communiquerons qu'avec les personnes qui auront été retenues pour passer une entrevue.
Échelle salariale:
125,500/125 500 - 207,100/207 100
Catégorie d'emploi:
Analyse des besoins informatiques - Processus
Fin de l'affichage:
23/03/2023