AVP & Actuary, Individual Insurance Strategy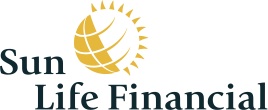 City : Toronto
Category : Full-time
Industry : Finance
Employer : Sun Life Financial
You are as unique as your background, experience and point of view. Here, you'll be encouraged, empowered and challenged to be your best self. You'll work with dynamic colleagues - experts in their fields - who are eager to share their knowledge with you. Your leaders will inspire and help you reach your potential and soar to new heights. Every day, you'll have new and exciting opportunities to make life brighter for our Clients - who are at the heart of everything we do. Discover how you can make a difference in the lives of individuals, families and communities around the world.
This position is primarily responsible for developing and driving initiatives which support the In-Force Management (IFM) businesses.  This includes initiatives which could improve the Client experience or allow the IFM team to focus on higher value-add work.  These initiatives serve to optimize and extract value from the In-Force Management businesses, which ultimately support the business results of Sun Life US.
A key component will be the development of a long term (40+ year) run-off plan for closed blocks of businesses.  This long-term plan will not only build out the financial run-off of the block (earnings, capital, risk management) but also act as a playbook for the management actions supporting the run-off such as ways to variabilize a greater portion of expenses. 
Other key responsibilities include automation and robotics, Client Relations, business and product analysis, administrative changes which drive certain financial outcomes (e.g. interest on claims), as well as an inventory of ideas to reduce run-rate costs, generate and extract value from the business and reduce capital.
This role supports the VP Individual Insurance who has a similar mandate.  This role has the ability to become a successor to the VP and is an excellent development opportunity for a Level 1 talent. 
The essential functions and responsibilities of this job position include, but are not limited to the following:
Utilizes a deep understanding of the business to project financial performance, capital usage and earnings emergence over a long horizon (40+ years).  This includes product projections but also expense emergence. 
Leads and works with cross-functional teams to identify, develop and assess the viability of initiatives via a business case to demonstrate value in the business; builds strong relationships across the organization
Continue to build automation and robotics for the business to drive efficiencies and allow the Team to focus on higher value add work
Oversight of the Client Relations function to ensure that complaints are resolved in a timely manner; develop insights to prevent or minimize similar complaints from repeating  
Strong attention to detail while maintaining a focus on the big picture when preparing analysis and presentations
Communicates effectively and with confidence in small groups, large groups and in writing. Creates effective presentations that frame key issues, help drive decisions, and have a polished format, style and language tailored to the audience
Takes ownership of driving initiatives and accepts accountability for results; relentless pursuit of excellence
Demonstrate the highest standards of ethics, diversity and inclusion as part of Sun Life's commitment to fostering a sustainable business model.
Position Requirements and Qualifications:
At least 10 years of experience as an actuary or finance professional
Direct experience with individual insurance products is highly preferred
Highly proficient with financial analysis, capital modeling, financial statement projection and analysis, sensitivity testing
Ability to analyze information, generate ideas, prioritize ideas, and arrive at a decision or recommendation following a robust cost/benefit analysis
Adaptable, flexible and comfortable dealing with ambiguity
Excellent communication and presentation skills (written, verbal) with the ability to explain complex ideas to broad audiences; knows when to go deep and when to stay at a high level
Highly motivated and independent thinker
Strong written and oral communication skills
It is the policy of SLF U.S. that we will recruit, hire, train, and promote persons in all job titles, and ensure that all other personnel actions are administered, without regard to age, race, color, religion, national origin, ancestry, gender, sex (including but not limited to pregnancy, childbirth, or breastfeeding), sexual orientation, gender identity or expression, military or veteran status, physical or mental disability, medical condition, genetic information, marital status, or other legally protected status, and we will ensure that all employment decisions are based only on valid job requirements.
Sun Life Financial is a leading provider of group insurance benefits in the U.S., helping people protect what they love about their lives. More than just a name, Sun Life symbolizes our brand promise of making life brighter – for our customers, partners, and communities. Join our talented, diverse workforce and launch a rewarding career.
At Sun Life we strive to create a flexible work environment where our employees are empowered to do their best work. Several flexible work options are available and can be discussed throughout the selection process depending on the role requirements and individual needs.
Finances