AUTOMOTIVE MECHANIC 2 (Toronto, ON, CA, NA)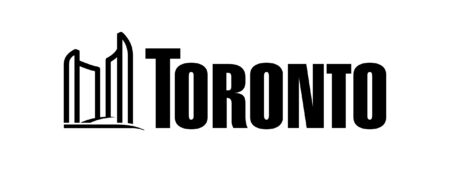 City : Toronto
Category :
Industry : Government
Employer : City of Toronto
Job ID: 36245
Job Category: Trades
Division & Section: Fleet Services, Fleet Svcs Maintenance Operations
Work Location: Various, See Below
Job Type & Duration: Full-time, Permanent
Hourly Rate: $45.44
Hours & Shift Information: 40 Hours Per Week. Afternoon and Weekend shifts/Shift Premiums paid
Affiliation: L416 Outside
Number of Positions Open: 5+
Posting Period: Ongoing; until filled
Location Information:
843 Eastern Avenue, Eastern Yard 

86 Ingram Drive, Ingram Yard (Mobile Transfer Station Support) 

1050 Ellesmere Avenue, Ellesmere Yard 

1026 Finch Avenue West, Finch Yard 

150 Disco Road, Disco Yard 

25 Old Eglinton Avenue, Bermondsey Yard 

1008 Yonge Street 

50 Booth Avenue
The City of Toronto's Fleet Services Division (FSD) provides a full range of fleet management services for City Divisions and Agencies. We direct the management of the City's fleet including the acquisition, maintenance and disposal of assets; along with the City's industry leading Green Fleet Plan and fuel management infrastructure. The City of Toronto has the largest municipal fleet in Canada and one of the most complex Fleets in North America.
At this time the City's Fleet Services Division is looking to fill a number of Automotive Mechanic 2 positions. The Requirements of these positions include both a 310T and a 310S license.  These positions are critical to support the City's ability to provide numerous front line services to the residents of our great City. Unionized with CUPE Local 416, this position also provides an industry leading comprehensive benefits package, shift premiums, tool allowance, uniforms and membership with the OMERs pension fund. If you are a dedicated and skilled 310T& 310 S licensed mechanic, who wants to add value and contribute to the Toronto Public Service, please apply using the provided link
Major Responsibilities:
Provides maintenance and repairs to City vehicles and equipment and utilizes a variety of hand and power tools and equipment.

Performs overhaul, engine tune-ups, etc.

Diagnoses and effects repairs of transmissions, clutches, front/rear axles, differentials, brake systems, drive lines, etc. Contacts suppliers regarding parts etc.

Performs inspections and safety checks.

May be required to provide work direction and training to other staff.

May be required to provide road service repairs on vehicles and equipment.

Performs a variety of skilled work not requiring the service of other licensed trades.

Maintains accurate records.

Operates vehicles to move in and out of garage, do road tests and road repairs.

Ensures that health and safety regulations are met.

Performs other related work as assigned. Performs skilled tasks in the maintenance and repair of motive power (truck), construction and assorted equipment.
Key Qualifications:   
 Your application must describe your qualifications as they relate to:
Must possess current Ontario Government Certificate of Qualifications - Truck and Coach Technician (310T)

A preferred asset would be a current Ontario Government Certificate of Qualifications Automotive Service Technician (310S). *A technician that only possess a 310T license will be compensated at the rate of $39.09.  The city will support the employees' continued education required to obtain their 310S license.

Considerable experience in all aspects of the maintenance and repair of vehicles and equipment.

Must possess and be able to maintain a valid Province of Ontario, Class "G" Driver's License and must qualify for the City's equipment operating permits and requirements. Must be able to travel to different work locations to perform mechanical duties, as assigned

A preferred asset would be a current province of Ontario, Class "D" Drivers License (with "Z" endorsment). An applicant with a G license must have the ability to acqurie and maintain a province of Ontario, Class "D" Driver's License (with "Z" endorsement) through the City of Toronto driver training program. The City of Toronto will provide training to new empolyees for a DZ license if required.
You must also have:
Must be familiar with the Occupational Health and Safety Act and the regulations that apply to this work.

Must be physically capable of performing required duties.

Must be available to work shift/ weekend/ overtime/ on call duty.

Ability to provide work direction and training to others.

Possess and maintain a kit of tools satisfactory to the Garage Supervisor and according to the basic tool requirements of the Central Garage.

Must be able to work in a computerized environment.
Equity, Diversity and Inclusion
The City is an equal opportunity employer, dedicated to creating a workplace culture of inclusiveness that reflects the diverse residents that we serve. Learn more about the City's commitment to employment equity.
Accommodation
The City of Toronto is committed to creating an accessible and inclusive organization. We are committed to providing barrier-free and accessible employment practices in compliance with the Accessibility for Ontarians with Disabilities Act (AODA). Should you require Code-protected accommodation through any stage of the recruitment process, please make them known when contacted and we will work with you to meet your needs. Disability-related accommodation during the application process is available upon request. Learn more about the City's Hiring Policies and Accommodation Process.