ASSOCIATE, VENTURE CAPITAL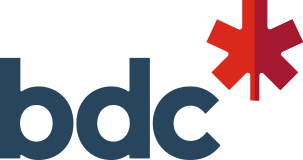 City : Toronto
Category : Venture Capital
Industry : Banking
Employer : BDC
No other bank is doing what we do.
At BDC, we help Canada and its entrepreneurs create a prosperous, inclusive and green economy. Our mission is to help Canadian businesses thrive by providing financing, capital and advisory services. We're devoted to Canadian entrepreneurs. We're also dedicated to our employees. Adaptable. Inspiring. Different. There's a reason we like to work here, and we think you'll like it too. Join BDC and help make a difference! 
Diversity. Equity. Inclusion. They're more than just words for BDC. These concepts are foundational to our success and to our ability to attract, retain, mobilize and develop the right talent, as well as to offer a healthy, professional and collaborative environment. We are committed to cultivating and preserving an environment where all employees can thrive, and, for over a decade, we have been recognized as one of Canada's Top 100 Employers and one of Canada's Best Diversity Employers. In recruiting for our team, we welcome the unique contributions that you can bring in terms of your education, opinions, culture, ethnicity, race, sex, gender identity and expression, nation of origin, age, languages spoken, veteran's status, color, religion, disability, sexual orientation, beliefs, experiences, and more.
POSITION OVERVIEW
The Associate will work out of BDC Capital's Toronto office (hybrid office-home setup), playing a pivotal role with the Seed Fund investment team. Associates join one of our teams as an early specialist in investment finance, to lead parts of the process of evaluating potential deals and of managing BDC Capital's current portfolio. In this role, you will lead one or a few simultaneous investment analysis workstreams, support the team in networking activities, and monitor a portfolio of investments that ultimately shape the future of the Canadian VC ecosystem. You will cover strategic topics such as markets, industries, ecosystems, and competition, as well as operational ones, such as financials, management, and products. You are expected to combine sharp analytic skills and business sense to leverage the input of experts on a variety of market and industrial subjects. Given no two days are ever the same in Venture Capital, flexibility of time and effort is paramount to be successful in this dynamic role.
Team overview
The BDC Seed Fund is currently gearing up to launch Seed Fund I, targeting to invest in world-class Seed-stage entrepreneurs across Canada. This new fund will lead investments, work with companies across all Seed-stages and collaborate with Accelerators. Investments will focus on Canadian software companies with potential to shape the next decade of innovation. The team also manages a legacy portfolio, companies from which have gone on to raise $1B in capital over the last decade, generating an outsized impact on the Canadian VC ecosystem. The dedicated Seed Fund team works very closely with portfolio companies and uses its experience and expertise to assist in growing these companies beyond Seed and to successful exits.
Platform Building
Assist in managing the deal pipeline, quarterly/bi-annual reports, and providing financial analysis

Support other team members as appropriate during the development stage of an investment

Ensure that the investment research files, business plans and other collected information are maintained in conformity with BDC's policies and procedures

Ensure that new and existing investments files are properly documented by monitoring investments, amendments, and disbursements, including financial analysis and forecasting
Deal Sourcing
Discuss informally with entrepreneurs, investors and company representatives at occasional investment community or industry events, relaying any relevant information upwards

Maintain involvement in associations within the investment community, and keep abreast of significant developments, activities, and initiatives in the industry

Stay on top of the current portfolio, identifying companies that are likely to raise funds for new and follow-on investments, and relaying information upwards

Perform market research and scouting to inform the fund's investment strategy, identifying emerging markets, verticals, technologies, or companies

Conduct initial business plan reviews, support initial communications with entrepreneurs and referring sources, prepare initial interview memoranda and recommendations to pursue or decline
Deal Making
Lead a workstream of due diligence on companies' market, competition, management, sales, products, cap table, and anything that is relevant to determining potential business value and exist strategies

Determine and validate performance metrics, creating valuation models, forecasts and financial pro formas

Draft Investment Memos, most often focusing on the Financials and Market sections

Support Partners leading a deal, during presentations to the Investment Board

Analyze technical documentation and/or work with technical consultants to evaluate technologies, products, and services

Conduct reference calls with competitors, clients, industry experts, and prospect company's current or past employees

Develop and maintain appropriate information resources and subject matter expertise in various industries, markets, and business trends
Portfolio Management & Support
Monitor portfolio performance, comparing performance to forecasts and models, and relaying potential opportunities and issues to management

Participate occasionally in investee board meetings as an observer, keeping abreast of developments and escalating relevant information to Partners

Assist investees with introductions to potential suppliers, investors, and employees
Typical Background
3 to 5 years of experience in a role involving structured thinking, financial analysis, and technical expertise. These profiles are likely to come from, but are not limited to:

Finance roles: Venture Capital, Private Equity, Investment Bank, Accounting firm

Operator roles: Technology startup, industry-leading corporation, industry specialist

Advisory roles: Consulting, Law, Corporate Strategy, Corporate Development

Bachelor's degree in Commerce, Economics, Science, Technology, Engineering or Mathematics (STEM). Other degrees are viable, if the professional has strong analytical skills

A post-graduate degree or equivalent certification, completed or in course, is valuable. Typical post-graduate credentials are likely to be, but are not limited to:

Master's in business administration (MBA)

Other STEM Master's or PhD degree

Chartered Financial Analyst (CFA)
Technical Knowledge
Advanced knowledge of Excel, particularly in building robust financial models that include sensitivity analysis and scenario modeling, as well as performing complex data analysis. Any other analytic tools and techniques are an asset

Outstanding analytical skills, financial analysis, research and a keen ability to turn data into actionable insights; ability to prepare financial forecasts and pro-forma financial statements.

Ability to contribute to an Investment Memo that is clear, concise, and eloquent

Strong ability to problem-solve using structured thinking and communication techniques

Advanced Word, PowerPoint and Google Sheets skills

Ability to intervene pertinently in the context of a presentation to executive audiences

Any technology skills with wide application, such as coding or electronics are an asset

Operational knowledge of any technical industry is an asset
Behavioral Traits
Strong intellectual curiosity and deep interest in early-stage technology startups/ecosystem; relevant experience within a startup or emerging technology company is an asset

Highly detailed oriented, organized, proactive and self-motivated

High EQ, outstanding communications skills, both written and verbal, strong team player

Supportive, helpful attitude – willingness to proactively identify gaps and jump-in to fill them

Motivation and ability to do focused, independent work, in the context of a team

Ability to work collaboratively and build positive relationships with stakeholders

Continuous learning attitude, with maturity to take feedback constructively

Openness to share knowledge and advice with less experienced colleagues

Comfort working in a fast-paced environment, where objectives must be met within tight deadlines
With us, you'll be able to achieve the work/life balance you're looking for, with competitive working conditions and above-market flexible benefits. This includes modern workspaces to work from when you are in our offices, and, for some specific positions, the ability to work remotely, on reserve, and/or within your community.
While we appreciate all applications, we advise that only the candidates selected to participate in the recruitment process will be contacted. If you are a candidate with a disability and need an accommodation to complete the application process, please email us at accessibility@BDC.ca, and include your full name, the best way to reach you, and the accommodation needed to assist you with the application process.