Associate Supply Chain Manager [Mississauga/Montreal/Winnipeg/Calgary/Vancouver]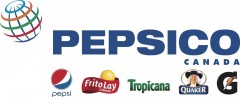 City : Mississauga
Category : Supply Chain
Industry : Food and Beverage Industry
Employer : PepsiCo Canada
Overview
The SC Associate Manager is a key member of the Canada Division PGT Forecast to Schedule (FTS) Project Team and will play a key Liasson role between Canada Division SC Planning leadership and FTS Project Deployment Teams, supporting the coordination and communication of Project timelines and key milestones to all relevant Canada Division stakeholders. The SC Associate Manager position will also play a key Project executional role, supporting an orderly and efficient deployment of all FTS Systems and Sub Processes at all Canada Division plant and warehouse locations. This includes preparation and execution of deployment activities for the Forecast to Schedule Sub Processes during pre go-live, cutover, and post go-live phases.
This role will partner extensively across the Canada Division and FTS Project stakeholders, including PBNA SAP ERP project team, and baseline business functional leaders such as plant, transport, & warehouse leadership teams. The role may require on-site deployment support where required associated with site readiness, training, and change management activities.
Responsibilities
Be a results-oriented "change agent" who can understand different scenarios and help facilitate big-picture and tactical execution throughout the project.
Lead Canada Division location specific readiness reviews, including pre and post deployment status.
Proactively communicate with project leads, subject matter experts (SMEs), and Canada Division SC Planning, Manufacturing, Transport, & Warehouse leadership teams.
Escalate appropriate decision-making requirements to PBNA ERP Project Leadership, as necessary.
Identify relevant deployment issues, propose solutions, and participate in development of any mitigation action plans that may be required.
Support the orderly and efficient continuity of business operations during deployment of project deliverables to Field Users.
Active engagement in all phases of FTS Project deployment.
Qualifications
3-5 years of Supply Chain experience with exposure to network optimization preferred

Effective communicator, both written and oral; ability to articulate or demonstrate perspectives and best practices

Strong analytical, process orientation, influencing and collaborative skills.

Willing to challenge group thinking and ask difficult questions

Effective team player
Ability to perform and prioritize under pressure