Associate Product Manager, Co-op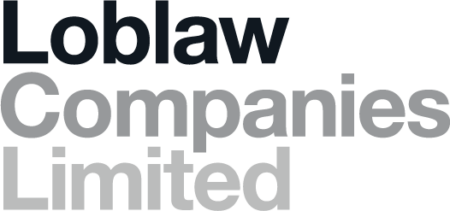 City : Toronto, Ontario
Category : Full time
Industry : Digital & Ecommerce
Employer : Shoppers Drug Mart®
Referred applicants should not apply directly to this role.
All referred applicants must first be submitted through Workday by a current Loblaw Colleague.
Come make your difference in communities across Canada, where authenticity, trust and making connections is valued – as we shape the future of Canadian retail, together. Our unique position as one of the country's largest employers, coupled with our commitment to positively impact the lives of all Canadians, provides our colleagues a range of opportunities and experiences to help Canadians Live Life Well®.

At Loblaw Companies Limited, we succeed through collaboration and commitment and set a high bar for ourselves and those around us. Whether you are just starting your career, re-entering the workforce, or looking for a new job, this is where you belong. 
Term Length: 4 Months, Winter 2024
Term Start: January 8, 2024
Term End: April 19, 2024 
Associate Product Manager
At Loblaw Digital, we know that our customers expect the best from us. Whether that means building the best, most innovative online shopping experience, or designing an app that will impact the lives of people across the country, we're up for the challenge. We exist to help Canadians live life well. We've created leading eCommerce experiences in the online grocery shopping, beauty, pharmacy, and apparel spaces, and we're only just getting started. 
The impact you'll make 
As Associate Product Manager you will have an exciting opportunity to build the best ecommerce shopping experience for millions of customers nationwide. You will work closely with the product management team to define the product vision and strategy, and own the  product roadmap in collaboration with design and engineering 
We are looking for a candidate who is obsessed with delivering the most customer-centric experience, showing proven success in ownership, bias for action, and thinking big. As Associate Product Manager, you will need to exhibit an ability to make the hard, high-judgment trade-offs, and work in a fast-paced, analytical, and experimentation-driven environment to drive scale. The right candidate will bring a good foundation of experience with some basic product management skill set, eCommerce, and a roll-up-your-sleeves, entrepreneurial attitude with a strong desire to learn and grow.
What you'll do: 
Help bring changes, improvements and updates to experiences across the Loblaw Digital ecosystem that support our customers in the jobs they need to do 

Support the build and launch of the Loblaw Digital Platform, elevating our capabilities, reducing our time-to-market and empowering our teams to build the right products

Support the product roadmap, leveraging a deep understanding of our customers, vendors, technology, and team, that supports customers and aligns to internal business strategy and goals 

Help define goals and KPIs to measure success of the roadmap. Report on metrics that ladder up to overall quarterly & yearly goals 

Work closely with cross-functional teams, including product, operations, technology, design, marketing, research, and customer service, to ensure that we build lean and scalable features with clear intent and at high velocity 

Support the product backlog including daily prioritization, grooming, writing user stories and generally keeping the development team unblocked and running as fast as possible  

Generate and test sound hypotheses for any new product development and ensure we're building products with the right return on investment

Use qualitative and quantitative analysis when making key product decisions  

Participate in collecting feedback from users and translating these finding into product features 
Does This Sound Like You? 
You have the ability to take ownership and contribute to initiatives from idea to launch, including problem identification and prioritization, data gathering, problem solving, go-to-market planning, and driving results within an Agile delivery model

You can easily build relationships and are excited to be a part of a cross-functional team working to solve complex problems and build products for millions of Canadians (both customers and colleagues)

You have a customer-first approach to building products, leveraging research and data paired with empathy to build experiences that create deep customer value

You have an entrepreneurial spirit and are willing to roll up your sleeves to get the job done

You are obsessed with testing and experimentation as part of product development

You are comfortable communicating and presenting ideas to the leadership team 
What you'll need: 
Some product management experience will be beneficial

Basic understanding of agile 

Basic stakeholder management skills  

Ability to work independently and sift through ambiguity   

Strong attention to detail and some project management skills 

Basic understanding and proficiency in using data analytics tools like Adobe analytics or Google Analytics  
How you'll succeed: 
At Loblaw Digital, we seek great people to continually strengthen our culture. We believe great people model our values, are authentic, build trust and make connections. We're able to keep innovating because our colleagues are passionate about their work and excited about the future of technology. You will get to work with some of the best minds and will have the support of world class technologies to craft products our customers will love! 
Loblaw Digital recognizes Canada's diversity as a source of national pride and strength. We have made it a priority to reflect our nation's evolving diversity in the products we offer, the people we hire, and the culture we create in our organization. Accommodation is available upon request for applicants with disabilities in the recruitment and assessment process and when hired. In addition, we believe that compliance with laws is about doing the right thing. Upholding the law is part of our Code of Conduct – it reinforces what our customers and stakeholders expect of us. 
Covid 19 Vaccination Policy:
COVID-19 is a serious condition and has had a devastating impact on Canadians and others across the globe. As a leading Health and Wellness provider for millions of Canadians, our goal is to help all Canadians "Live Life Well".  In support of this goal, we have adopted a COVID-19 Vaccination Policy to protect the health and well-being of our employees as we continue our phased approach of office reopening.  Employees will be required either to be fully vaccinated or undergo regular COVID-19 Rapid Antigen Screening in order to access the workplace. 
Our commitment to Sustainability and Social Impact is an essential part of the way we do business, and we focus our attention on areas where we can have the greatest impact. Our approach to sustainability and social impact is based on three pillars – Environment, Sourcing and Community – and we are constantly looking for ways to demonstrate leadership in these important areas. Our CORE Values – Care, Ownership, Respect and Excellence – guide all our decision-making and come to life through our Blue Culture. We offer our colleagues progressive careers, comprehensive training, flexibility, and other competitive benefits – these are some of the many reasons why we are one of Canada's Top Employers, Canada's Best Diversity Employers, Canada's Greenest Employers & Canada's Top Employers for Young People.
If you are unsure whether your experience matches every requirement above, we encourage you to apply anyway. We are looking for varied perspectives which include diverse experiences that we can add to our team.

We have a long-standing focus on diversity, equity and inclusion because we know it will make our company a better place to work and shop. We are committed to creating accessible environments for our colleagues, candidates and customers. Requests for accommodation due to a disability (which may be visible or invisible, temporary or permanent) can be made at any stage of application and employment. We encourage candidates to make their accommodation needs known so that we can provide equitable opportunities.  
 
Please Note:
Candidates who are 18 years or older are required to complete a criminal background check. Details will be provided through the application process.