Associate Director, Study Delivery Lead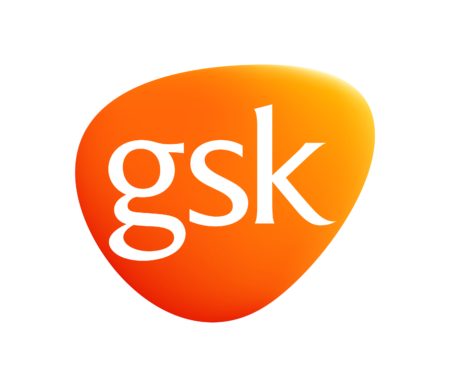 City : 100 Milverton Drive
Category : Autre
Industry : Healthcare
Employer : GSK
Nom du site:
Mississauga Milverton Drive
Date de publication:
Jan 16 2023
Job Purpose:
The Study Delivery Lead (SDL) is the Project Manager of a study. As such, the SDL is accountable to ensure that the study team is planning and executing the study according to time, budget and quality and as defined in the Development Plans (Clinical, Epidemiology, Global and Local studies), in the study management plan, in the study protocol, and in adherence with ICH-GCP guidelines, GSK Vaccines control documents and within regulatory requirements.
The SDL is the single point of contact for the integrated operational planning, design, operational feasibility and delivery of their study(ies) from commit to study idea until publication.
The scope of work includes leadership, study management, oversight and project management of both global and in-country activities, as well as authorship of some study documents.
The SDL works closely with the Clinical Research Development Leaders (CRDL), Epidemiologist (central and regional) and GSK Country Medical Directors (for Local studies), who are responsible for the medical and scientific aspects, scientific design of the protocol and scientific outputs including data interpretation and reporting.
Details (Your Responsibilities):
The Study Delivery Lead ensures the translation of scientific objectives in the Study Management Plan. By using integrated processes, tools and measures the SDL ensures the study oversight, delivery of the study on time, according budget and with quality, using a risk-based approach methodology:
Develops a study management plan including forecast, detailed schedule, budget and Quality Management Plan
Ensures a study-level risk assessment is performed, ensures that identified risks are appropriately mitigated.

Develops and maintains Study Risks Management Plan

Ensures development and management of Study Quality Management Plan and conduct related quality assessment, endorses proposal for site assessments/audits, analyze and follow up assessment reports
Prepares monitoring and communication plans (including definition of study essential data for adaptive monitoring)
Ensures issue escalation and management up to resolution. 
The SDL communicates progress and escalates issues to the Project Delivery Lead when appropriate
Defines resource requirements and ensure appropriate resourcing (including outsourcing)
Tracks delivery to time, cost and quality, ensures maintenance of standard tools such as iPlan, eTrack and SAP.
Sets up the Study Dashboard to facilitate the integrated study oversight. Each Study Core Team member has his own accountability to ensure control and monitoring of his departmental plans.
Accountable for the study budget
Ensures appropriate documentation of Oversight is available in the TMF at all times, ensure completion of Trial Master File (collect of Essentials doc…), ensure archiving for paper file...
In partnership with the Clinical Research Development Lead (CRDL), Epidemiologist, Country Medical Directors (for local studies), co-ordinates all members of the study network to ensure the appropriate experts (both central and local, operational and medical/scientific) are involved at appropriate stages and outputs are delivered on time
Leads a multifunctional team to ensure study Oversight, study delivery and takes operational decisions at study level (will refer to Project Delivery Lead as needed). Each Study Core Team member is responsible to have the oversight of the activities pertaining to his department as well as oversight related to vendors
Ensures appropriate study oversight including study kick off meeting(s), regular TC with LOC/CRO, review protocol deviations, escalation process and ensure appropriate follow-up actions are taken
Develops and maintains, with the Study Core team, the study dashboard including key risk indicators (KRIs), key performance indicators (KPIs) and other study related reports / tools
Communicates progress to Project Delivery Lead and study team
Leads and oversees operational activities in study design and study execution including

Inputs to concept protocol and protocol development to ensure optimal operational design
Accountable to ensure that the study feasibility process and the country/ies allocation are optimal in regards of the project strategy. The Strategic Clinical Planning Manager has the accountability of the feasibility process
Accountable to ensure that the study execution health check is the most optimal in regards of the project strategy. The Strategic Clinical Planning Manager has the accountability to coordinate the study execution health check meeting

Ensures functional strategy and plans are developed, maintained and executed including clinical supplies, sample management, data management, document management and quality.
Participates in country and site selection, with reference to pre-selection decisions made at Development Plans level
In coordination with the study core team, ensures that appropriate documents are available to regional teams for timely submission to Ethics Committees and/or Regulatory Authorities according to local requirements
Ensures appropriate training of country staff and sites on protocol and project specific matters - Prepare/deliver monitors meeting (when applicable)
Develops and ensures on-time execution of supportive documents, plans and manuals including the monitoring plan, study procedures manuals, core operational packages for submission and for countries
Responsible for vendor management activities including selection and contract development when outsourced activities are owned by the SDL
Develops and follows the most efficient operating model for collaborative studies, to manage appropriately the risks linked to supported/collaborative studies and has experience and skills to manage all associated requirements – Same for the management and oversight of outsourced studies (including RFP/Bid defense and contract management)
Provides input to the clinical study report / module appendix
Ensures Sign-off essential study documents
Ensures collection and review of Protocol deviations and ensure review & analysis of Data Quality Escalate as appropriate.
Responsible for 1-4 trials of average design and protocol complexity (can be more for Supported or very simple studies)
Maintains expertise in GCP and in clinical study management methodology and support process improvement initiatives and shares best practices within the SDL team and beyond
 Why you?
Basic Qualifications:
Bachelor's degree in the areas of General Science or Life/Health Science
6 years of experience in managing clinical research studies, clinical operations or equivalent
Excellent leadership skills, promoting motivation and empowerment of others in order to accomplish individual, team and organizational objectives 
Demonstrates an excellent understanding of the clinical study, drug development, sample management and other associated process and quality requirements, including ICH/GCP guidelines and SOPs
Good project management skills (including scope, budget, timeline, and resource planning and management, and use of associated tools and support where available)
Able to lead and work within teams and networks across functional and geographical boundaries; leads by example and promotes collaboration, effective communication and leadership in others
Able to set and manage priorities, performance targets and project initiatives in a global environment
Operational expertise in risk management and contingency planning
Experience applying industry best practices to the design and execution of clinical studies to improve time and cost efficiency
Skilled at being a role model in line with GSK Vaccines core values and Expectations
Ability to understand the impact of technology on studies and to use and develop computer skills while making appropriate use of GSK Vaccines systems/software
Demonstrates conceptual, analytical and strategic thinking
Effective at problem solving and conflict resolution
Possesses excellent English language written and verbal communication skills in addition to proven negotiation skills.
Preferred Qualifications:
Master, Post graduate degree in a life science field (Pharmacy, Chemistry, Bio Engineer, Biology, Biomedical Sciences, Project Management
2 years of experience in regional clinical study leadership (field experience) would be a definite advantage
Knowledge of French an asset
In-country CRA / monitoring/ sites experience an asset
Why GSK?
We're combining the power of genetic and genomic insights into what causes disease, with the speed and scale of artificial intelligence and machine learning (AI/ML) to make better predictions about who a treatment might work for, and why. We believe this powerful combination of data and technology holds the key to fundamentally transforming medical discovery for the better, improving R&D success rates and shaping how even the most challenging diseases, like neurological conditions and cancer, can be both prevented and treated.
In 2021 we delivered four major product approvals: Cabenuva for HIV, Jemperli for endometrial cancer, Xevudy for COVID-19 and Apretude, our new long-acting medicine for HIV prevention.
Find out more:
GSK est un employeur qui prône l'égalité des chances et s'engage en faveur de la diversité et de l'inclusion. Nous invitons toutes les personnes qualifiées à postuler à nos offres d'emploi. GSK s'engage à tenir compte des besoins des personnes handicapées. Si vous avez besoin d'un logement à n'importe quel stade de la procédure de candidature ou si vous souhaitez plus d'informations sur nos politiques de logement, veuillez nous contacter à l'adresse canada-recruitment@gsk.com. Merci de ne pas envoyer votre curriculum vitae à cette adresse électronique et de postuler via la procédure de candidature en ligne pour ce poste.
En tant qu'entreprise axée sur la santé et la science, GSK est résolue à suivre les recommandations énoncées par Santé Canada et à prendre toutes les mesures nécessaires pour aider à freiner la propagation de la COVID-19, ce qui comprend la vaccination contre la COVID‑19. Nous croyons fermement que c'est la meilleure façon d'aider à protéger ceux qui nous importent le plus : nos employés, les membres de nos familles et de nos collectivités, ainsi que les patients et les consommateurs que nous servons. À cette fin, nous avons pris une mesure de taille pour assurer la sécurité de nos employés pendant cette crise mondiale de santé publique.
Ainsi, seuls les employés entièrement vaccinés contre la COVID-19 peuvent se rendre à nos bureaux de Mississauga et de Laval (Montréal). De plus, tous les employés en contact direct avec les clients qui, dans le cadre de leur travail, fréquentent des établissements de soins de santé comme les hôpitaux, les pharmacies ainsi que les cabinets de médecins et de dentistes devront être entièrement vaccinés contre la COVID-19. Malgré ce qui précède, les employés peuvent demander une mesure d'adaptation pour des motifs liés aux droits de la personne, y compris des problèmes de santé ou des croyances religieuses. La santé et la sécurité de nos employés demeurent l'une de nos grandes priorités.
Avis important aux agences de placement ou de personnel

GSK n'accepte aucune candidature référée par une agence de placement ou de personnel sur ce site. Toutes les agences de placement ou de personnel sont tenues de transmettre de telles références au Service des ressources humaines ou d'approvisionnement de GSK pour obtenir préalablement une autorisation écrite lui permettant soumettre une candidature en réponse à une offre d'emploi de GSK. Cette autorisation préalable est une condition essentielle à toute entente (verbale ou écrite) à ce sujet entre une agence de placement ou de personnel et GSK. En l'absence de toute autorisation écrite en ce sens, toute démarche entreprise par une agence de placement ou de personnel sera considérée avoir été faite sans le consentement ou sans entente contractuelle liant l'agence de placement ou de personnel et GSK. Le cas échéant, GSK ne sera pas responsable de tous frais découlant de telles démarches ou de tous frais associés à quelque candidature qu'une agence de placement ou de personnel aurait pu afficher sur ce site.