Associate Director, Research Partnerships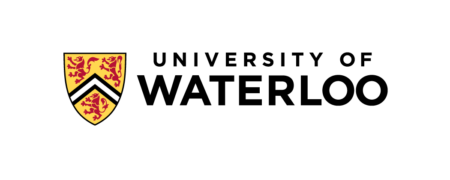 City : Waterloo, ON
Category : Permanent
Industry : Education
Employer : University of Waterloo
Overview:
Reporting to the Director, Research Partnerships, the Associate Director, Corporate Research Partnerships leads a team of Corporate Research Partnership Managers (CRPMs) who initiate and develop external research partnerships with industry.  The AD is responsible for the day-to-day operations of the CRPM team and works closely with the Director on strategic planning for the group.  The AD will be expected to lead the development of major industry research partnerships that may arise from targeted outreach, or through a diverse network including faculty members, industry associations, other university departments (e.g. Advancement, Co-Op), and direct industry requests. This will also include broadening the relationship between industry and faculties leading to collaborative research projects with the Tri-Agencies, Ontario Centres of Innovation, ORF, CFI, etc.
Responsibilities:
Manage and Direct Corporate Partnerships Team
Working with the Director, develop and implement an ongoing business development strategy for the identification, prospecting and stewardship of external partners leading to sponsored research activity
Supervision of the Corporate Research Partnership Managers (CRPMs), including setting priorities, motivating, monitoring impact and overall line management.
Initiate and support the team in organization of regular meetings and networking events to promote Waterloo research capability and to interact with potential sponsors, working collaboratively to secure support and buy-in from Faculties, Centres/Institutes, and others.
Manage and resolve important issues flagged by the CRPMs.
Pro-actively align business development efforts to target sectors or companies where there is high potential for funded research.
Support or act on behalf of the Director in resolving problems or disputes that arise with companies, researchers, or other stakeholders relating to sponsored research.
Develop consistent messaging for industry in respect of key terms and conditions of industrial research contracts including University policies and practices governing the conduct of research, intellectual property, confidentiality, indirect costs, etc.
Working with the Director, analysis of sponsored research performance, goal setting, data analytics and monitoring of effectiveness.
Support Major Initiatives
Analyze and develop strategies to meet the goals of the UW Strategic Plan as they pertain to Research Partnerships
Mobilize the team to proactively support key research programs such as CFREF, CFI, CERC, etc.
Develop and execute strategies to maximize contributions from government matching programs
Personally manage or support high-value relationships with marquee sponsors
 
Marketing
Support development of a comprehensive marketing and communications plan/approach, in collaboration with OR communications staff, that enables the group to advance the visibility and research profile of the University to corporate audiences
Coordinate and deliver, as needed, presentations to corporations, government, and key industry partners
Promote strategic research interests from across campus to select companies and external organizations
Responsibility for leading the team in development and execution of regular partnering events
Build internal and external relationships
Build close working relationships with leadership in Faculties, Centers/Institutes, and other units such as Advancement and Co-op
Working with the Director, engage with Faculties and Centres/Institutes to align activities to areas of priority and avoid duplication of effort or miscommunication
Lead campus-wide groups as pertains to research business development such as the Research Business Development Network (RBDN) group
Work in close collaboration with other Faculties, Centres & Institutes, Waterloo Ventures, other Office of Research personnel, and others across campus to promote and facilitate research partnership activity
Develop a network of colleagues at other U15 institutions for sharing of best practices and expediting resolution of inter-institutional issues that arise
Monitoring a portfolio approach to corporate partnerships and identifying areas of risk and opportunity
Special projects
Undertake Special Projects as assigned by the Director or other OR senior management.
Qualifications:
Master's degree or equivalent experience. PhD or MBA would be an asset.
5+ years of relevant experience in research partnership development, technology management, or R&D project management in a private or public organization. Direct experience in a university technology transfer or industry liaison role would be an asset.
Experience in sourcing, researching and analyzing corporate mandates to assess a company's suitability as a research partner
Significant experience in reviewing/negotiating research agreements
Experience in planning and delivering major partner networking events
2+ years supervisory experience
Demonstrated proactive leadership skills including people management skills and strategic thinking
Demonstrated problem resolution and negotiation skills
Knowledge of federal and provincial R&D funding agency programs and policies
Understanding of key aspects of intellectual property management would be an asset
Knowledge of industry trends as pertains to R&D
Ability to "think on your feet" in respect to managing relationships and complex negotiations, especially when faced with challenging situations or personalities
Leader who encourages top performance, brings out the best in the team, and supports the team to meet its collective goals
Outstanding oral and written communication and interpersonal skills, including excellent presentation skills and the ability to be an articulate advocate for the University in research promotion and external relations
Excellent negotiation and customer relations skills
Sophisticated understanding of the motivations and aspirations of faculty members in respect of research and the interface with the expectations of industry partners
Deep knowledge of institutional priorities and policies related to research
Equity Statement:
The University of Waterloo is committed to implementing the Calls to Action framed by the Truth and Reconciliation Commission. We acknowledge that we live and work on the traditional territory of the Neutral, Anishinaabeg and Haudenosaunee peoples. The University of Waterloo is situated on the Haldimand Tract, the land granted to the Six Nations that includes six miles on each side of the Grand River.
The University values the diverse and intersectional identities of its students, faculty, and staff. The University regards equity and diversity as an integral part of academic excellence and is committed to accessibility for all employees. The University of Waterloo seeks applicants who embrace our values of equity, anti-racism and inclusion.  As such, we encourage applications from candidates who have been historically disadvantaged and marginalized, including applicants who identify as First Nations, Métis and/or Inuk (Inuit), Black, racialized, a person with a disability, women and/or 2SLGBTQ+.
All qualified candidates are encouraged to apply; however, Canadians and permanent residents will be given priority.
The University of Waterloo is committed to accessibility for persons with disabilities. If you have any application, interview, or workplace accommodation requests, please contact Human Resources at hrhelp@uwaterloo.ca  or 519-888-4567, ext. 45935.