Associate Director, Quality Systems and Compliance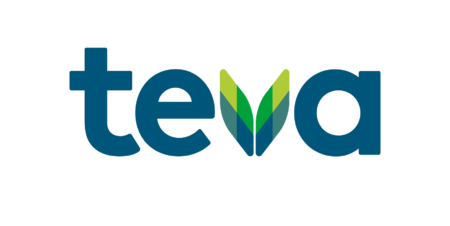 City : See posting
Category : See posting
Industry : Pharmaceutical/Healthcare
Employer : Teva Canada
Who we are
Together, we're on a mission to make good health more affordable and accessible, to help millions around the world enjoy healthier lives. It's a mission that bonds our people across nearly 60 countries and a rich, diverse variety of nationalities and backgrounds. Working here means working with the world's leading manufacturer of generic medicines, and the proud producer of many of the products on the World Health Organization's Essential Medicines List. Today, at least 200 million people around the world take one of our medicines every single day. An amazing number, but we're always looking for new ways to continue making a difference, and new people to make a difference with.
The opportunity
The Associate Director, Quality Systems and Compliance is a key member of Teva Canada's Quality Operations team and business leader of Compliance team. The individual will report to Senior Director, Quality Canada and responsible to oversee and provide compliance oversight of manufacturing, packaging, laboratory, distribution and importation operations in accordance with global, local quality compliance systems, associated standards, and GxP regulations at all three sites of Teva Canada Limited. The role includes people management with direct supervision of activities related to Drug Establishment Licensing, Inspection Management, Training, Controlled Drug Substances, Annual Product/Product Quality Reviews (APRs/PQR's), Corp. Policies and procedures implementation at the local sites.
As a member of the quality leadership team, the individual will act as a compliance contact as applicable to RX products, Medical Devices, Natural Health Products and Controlled Drug Substances and Narcotics. The individual will drive on-time regulatory CAPA's closure and their effectiveness checks, drug establishment licensing, product recalls, investigations etc. This individual will be responsible to lead and host regulatory inspections, global audits, strategize responses to regulatory authority queries and communications, conduct internal and external audits, inspection readiness activities, evaluate regulatory trends and implement remedial action plan to mitigate compliance risk to business.
This individual will be responsible for contributing and adhering to the organization's quality strategy; employing continuous improvement strategies and integrity, while collaborating with other functional areas to nurture a strong quality culture and continue to evolve an excellent quality compliance program across the business.
How you'll spend your day
Provide quality expertise and lead the Quality Compliance activities for Teva Canada and is directly responsible for the quality and cGMP compliance of the sites in partnership with the site quality and operational leadership team

Act as primary responsible person overseeing preparation, coordination and management of domestic (Health Canada), international (USFDA, MHRA) and client GMP inspections including inspection response management and quality alert queries

Manage the review and implementation of Quality Improvement/enhancement and compliance risk remediation plans identified through Corporate, internal GMP/GXP audits, regulatory inspections and customer audits

Responsible for all Compliance is implemented and maintained, in line with Teva's Quality and cGMP/GXP requirements, including but not limited to; Establishment Licensing – Drug products, APIs, Medical Devices, Natural Health Products, Controlled Drug Substances; Inspection Readiness; Host Regulatory Inspections; Conduct Internal and External Audits; Inspection Response Management; Technical Training, Regulatory Liaison, Market Actions, Drug Shortages, Drug Surveillance, Inspection related Corrective Action and Preventative Actions and their effectiveness checks; Periodic trend reports; Annual Product Reviews, Quality Risk Management Program; Change Control evaluations and task implementation; Raw material and Packaging vendors qualification and performance Management; Inspection Readiness initiatives; Market Actions; Quality Technical Agreements; Quality Council Meetings; New product launches; Records management in compliance with cGMP requirements and implement Corp. Policies and Procedures at the site level

Responsible for monitoring and measuring all quality, operational and toolbox KPIs and business initiatives associated with Quality Compliance Operations at the sites

Work with global quality and compliance organization, cross-functional peers in the Canadian organization to develop strategies and champion all areas of compliance governance and oversight

Ensure that Teva's Policies, Global Quality Standards, site Operating Procedures (SOPs) and new or transpiring regulatory changes are rolled out and implemented in accordance with local GMP/GXP guidelines at the site level

Manage team of professional(s) including performance management, succession planning (coach and develop employees) and workload

Support other cross-functional areas of business to mitigate any risks to the QMS

Collaborate with local, segment, global compliance groups to foster a proactive approach to compliance

Ensure adherence to safety, ethical compliance standards of Teva at all times
Your experience and qualifications
Hold a minimum Bachelors university degree in Science, Engineering, Technical discipline, or a related field recognized as equivalent by a Canadian university or Canadian accreditation body in a science related to the work being carried out

8+years of practical and progressive experience in pharmaceutical Quality Operations [manufacturing operations, importation and controls, laboratory operations, and quality systems] within a cGMP environment of large site and/or multi-site facilities

5+years in a leadership position with direct supervision, during which activities under Quality Compliance is preferred

Have a strong grasp of current industry trends, apply critical and strategic thinking, interaction with regulatory professionals, knowledge of international regulatory standards, and expectations to be able to adopt best practices

Excellent leadership, communication (written and verbal) skills, influencing skills, ability to navigate across the organization and build high-performing teams and strong cross-functional stakeholder relationships

Navigate through automated systems (i.e., ERP, LIMS, TrackWise, etc.)

Willingness to travel across Teva Canada facilities on a routine basis and international travel on as needed basis
Already Working @TEVA?
If you are a current Teva employee, please apply using the internal career site available on "Employee Central". By doing so, your application will be treated with priority. You will also be able to see opportunities that are open exclusively to Teva employees. Use the following link to search and apply: Internal Career Site
The internal career site is available from your home network as well. If you have trouble accessing your EC account, please contact your local HR/IT partner.
Teva's Equal Employment Opportunity Commitment
Teva Pharmaceuticals is committed to equal opportunity in employment. It is Teva's global policy that equal employment opportunity be provided without regard to age, race, creed, color, religion, sex, disability, pregnancy, medical condition, sexual orientation, gender identity or expression, ancestry, veteran status, national or ethnic origin or any other legally recognized status entitled to protection under applicable laws.