Associate Director, Logistics Canada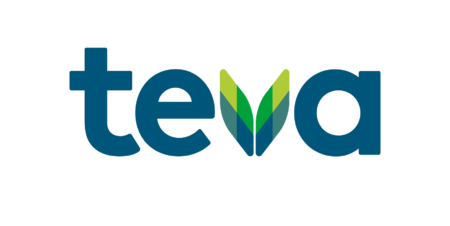 City : See posting
Category : See posting
Industry : Pharmaceutical/Healthcare
Employer : Teva Canada
Who we are
Together, we're on a mission to make good health more affordable and accessible, to help millions around the world enjoy healthier lives. It's a mission that bonds our people across nearly 60 countries and a rich, diverse variety of nationalities and backgrounds. Working here means working with the world's leading manufacturer of generic medicines, and the proud producer of many of the products on the World Health Organization's Essential Medicines List. Today, at least 200 million people around the world take one of our medicines every single day. An amazing number, but we're always looking for new ways to continue making a difference, and new people to make a difference with.
The opportunity
The Associate Director, Logistics Canada is responsible for all aspects of Teva Canada Warehousing, Distribution, Transportation and Customs Trade Compliance, ensuring an efficient, compliant and economical operation, constantly striving for greater operational and strategic improvements. Must be a team player able to work in a diverse environment in a collaborative manner with senior management, direct reports, warehouse employees and key internal and external stakeholders focused on consistently satisfying customer demands related to on-time shipping, quality and picking accuracy.
How you'll spend your day
Direct and monitor the daily performance and responsible for budgets of 30 Novo Warehouse & Distribution personnel, related procedures, systems and equipment in accordance with all relevant government body regulations and rapidly changing customer needs. Included capacity requirements, labour requirements, staff training and vacation.

Lead/support all department projects to ensure the successful implementation and completion of objectives and/or projects, as defined for Department and staff.

Role modelling of EHS practices to prevent the release of materials/energy, reduce EHS impacts, and ensure adherence to EHS regulatory requirements and procedures.

Consult with business stakeholders to identify, analyze and document business needs and objectives

Coordinate and prioritize process/system enhancement requests for various change initiatives

Coordinate training and change management activities to align with process changes and prioritize implementation of new logistics functionalities to ensure compliance

Assist in process design, develop standards for key operational processes and implement organization changes that support Distribution objectives

Assist with measurement of performance and development progress

Support and communicate key performance indicators with site employees in partnership with functional leads, include OPEX assessments and other high impact initiatives to improve financial and operational performance of the site

Serve as the a business champion and liaison with IT and Quality Assurance (QA) for system change control

Support distribution operations on day-to day production support and continuous improvement initiatives including any required end user testing to ensure system functionality requirements are met

Assist IT with supporting critical DC hardware tasks such as Printers, RF Scanners, Scales, Cubiscan, etc.

Manage initiatives as determined by Senior Management and act as a primary contact for Teva Canada Transportation, Customs, Warehousing and

Distribution, supporting all 3 sites, internal customers and external customers.

Manage all IT Application related initiatives and issues impacting the department, acting as the operational / functional key expert.

Responsible to provide consistent processes and procedures related to transportation and warehousing across all 3 Teva Canada sites.

Responsible for all outside warehouse storage requirements and maintaining vendor relationships.

Manage inventory control process and cycle counting. Ensure good inventory management practices and accuracy.

Responsible for all 3PL service providers, managing costs, invoices payment and maintaining vendor relationships.

Plan and implement all necessary job related education and skills for self and staff, monitoring compliance, and promote teamwork.

Identify, prevent, and proactively correct any potentially unsafe workplace hazards and conditions. Perform incident/accident investigations, root cause analysis, and establish appropriate corrective actions.
Your experience and qualifications
University degree in Supply Chain/Logistics or other related discipline (Canadian institution or evaluated as Canadian equivalent. Preferred: Master's Degree and/or Continued education beyond required education; P.LOG and/or CCLP Designation

Minimum 10 years' experience in Distribution, Warehousing and Transportation, with at least 7 years at Managerial level

Knowledge of DC operations and related warehouse management systems and capabilities

Ability to lead projects in a complex and fast changing environment. Demonstrate the ability to develop and get buy in and support for key operational plans within Logistics, IT, QA and Finance organizations

Good communication skills, verbally and in writing. Must be able to communicate with impact to management and the broader organization as needed

A self-starter, able to work across a matrix structure while requiring minimal supervision

Proficiency in WM, Outlook, Excel, Word, and PowerPoint

Project Management skills

Consistently evaluate work processes and outcomes

Build in contingency plans and frequently measure progress

Must demonstrate ability to solve complex/sensitive problems, sometimes using creative thinking to do so. Has an ability to anticipate problems, identify, and evaluate potential sources of information.

Must demonstrate ability to work effectively on unclear, ambiguous, or contradictory problems. Applies several analytic/creative techniques to break apart complex problems into component problems/issues.

Exceptional ability in the practical application of complex ratios, rates, statistics, averages, fractions, and percentages.

Knowledge of descriptive statistics such as measures of central tendency and measures of dispersion

Ability to translate quantitative data into diagrams, graphs, charts, and reports.

Influences or convinces others outside span of control of a particular position to obtain concurrence or buy-in.

Strong communication skills, with the ability to be influence change, whilst inspiring a collaborative, transparent and open door communication style.

Strategic thinker with the ability to influence change with strong people skills to mentor and develop the team for future success.

Applicable software systems expertise (SAP, Manhattan WMS, Dist./Freight Mgmt, Inventory, Order Mgmt, MS Office-Word, Excel, Power Point, Visio, Projects…, etc….)

Pharmaceutical Industry Experience

Exposure to accident and/or health hazards due to warehouse environment.

Continual deadlines/time pressures ensuring scheduling of internal & external customer orders.

Experience and knowledge of cold chain and controlled substance logistics

Change management strategies to develop and implement change management strategies and plans to maximize employee adoption and required changes.
Already Working @TEVA?
If you are a current Teva employee, please apply using the internal career site available on "Employee Central". By doing so, your application will be treated with priority. You will also be able to see opportunities that are open exclusively to Teva employees. Use the following link to search and apply: Internal Career Site
The internal career site is available from your home network as well. If you have trouble accessing your EC account, please contact your local HR/IT partner.
Teva's Equal Employment Opportunity Commitment
Teva Pharmaceuticals is committed to equal opportunity in employment. It is Teva's global policy that equal employment opportunity be provided without regard to age, race, creed, color, religion, sex, disability, pregnancy, medical condition, sexual orientation, gender identity or expression, ancestry, veteran status, national or ethnic origin or any other legally recognized status entitled to protection under applicable laws.