Associate Director, Inclusion and Social Impact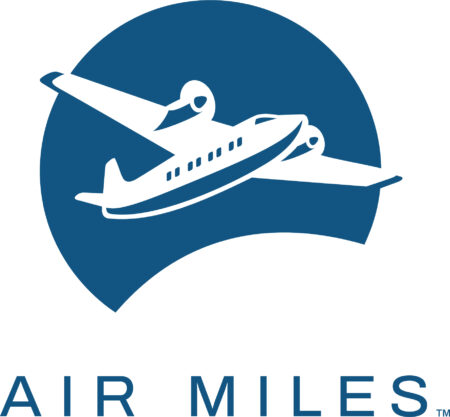 City :
Category : Other
Industry : Marketing
Employer : AIR MILES
The AIR MILES Rewards Program has earned the trust and support of more than two-thirds of Canadian households. For over two decades, we have helped our Partners use Canada's most widely accepted loyalty currency, AIR MILES® reward miles, to influence customer behavior, drive profitability, and build long-term relationships. 
Benefits and Perks at AIR MILES:
Annual Wellness Subsidy

Loyalty Days and Anniversary Air Miles

Extensive Learning and Development Tools and Programs

Flexible Work Arrangements

Tuition Reimbursement

Summer Hours Program

AIR MILES Gold® Collector

Group RRSPs & Company match

Wellness Resources including Cognitive Behavioural Therapy

Volunteer Paid Time Off Program
There's a reason we're recognized as one of the best places to work year after year: We give you more than a place to work, we give you a place to grow your career. That's what sets us apart.
What Will You Work On?
The manager of Inclusion and Social Impact will lead the development and implementation of our Diversity, Equity and Inclusion strategy for AIR MILES.  They will also be a key contributor to the delivery of AIR MILES overall Corporate Social Responsibility Programs.
They will work across the organization to consult and develop initiatives that will build a culture of inclusion and belonging, and formalize our commitment to being an inclusive workplace.
How Will You Create Impact?
Lead the implementation of our AIR MILES inclusion strategy and accompanying, goals, KPIs and road map.
Develop, plan and implement projects related to the delivery of a new inclusion strategy for AIR MILES.  Could include associate facing events, communications, trainings, external brand activation etc. Includes budgeting, project management, team building, risk assessment and responsibility for final deliverables.
Lead the AIR MILES Inclusion Committee, including administration of the committee, and acting as the organizational subject matter expert.
Provide guidance and act in an oversight role for the various inclusion employee resource groups. 
Manage, track progress and support AIR MILES' accessibility and product inclusion programs
Track, monitor and communicate our progress on inclusion goals. 
Report on progress to senior leaders, associates and externally through both informal and formal channels.
Have outstanding interpersonal skills: great relationship builder at all levels of the organization, ability to lead large groups of people with diverse perspectives, present information clearly, and the ability to inspire other to a shared vision
Let's Talk About You:
Minimum of  3 to 5 years of directly related work experience in: Diversity and Inclusions, Corporate Responsibility/Communications/Project Management
Meet The Recruiter
Erika Martin, Talent Acquisition Consultant
https://www.linkedin.com/in/erika-martin-7266805b/
AIR MILES is for everyone. We are committed to embedding inclusion in the way we work and the services we offer. We believe that inclusion is not only a strength but a competitive advantage for AIR MILES and we focus on building a culture of inclusion that enables us to perform, innovate and be ourselves.  
In your application, please feel free to advise if you require reasonable accommodation for the interview process. We welcome you to note which pronouns you use (for example: she/her/hers, he/him/his, they/them/theirs, etc). Please know interviews are currently being conducted remotely, via phone or video call. We look forward to 'virtually' meeting you!
Meet our Employee Resource Groups (ERGs)
AIR MILES is home to many Employee Resource Groups that represent different identities and interests of our Associates. Learn more about them below.
Pride at AIR MILES (PAL): PAL (Pride at LoyaltyOne) is focused on promoting diversity through a safe and inclusive working environment for all Associates, regardless of sexual orientation, gender identity, or gender expression.
Women's Leadership Initiative (WLI): The Women's Leadership Initiative, is a grassroots initiative at AIR MILES. Our mission is to champion the growth and empowerment of women at AIR MILES.
The Sustainables:  This is an employee resource group dedicated to empowering Associates to make a difference in their own lives around the environment and climate change action.
Black AIR MILES Associate Alliance (BAMAA): The Black AIR MILES Associate Alliance (BAMAA) is dedicated to helping drive change and celebrate Black culture here at AIR MILES. Their mission: to be a collective resource for Black Associates and their allies at AIR MILES to empower proactively, support, advocate, build community and share learnings.
Toastmasters: Toastmasters International teaches communication and leadership skills through a worldwide network of clubs.
Check us out – AIR MILES, a LoyaltyOne Company on LinkedIn |Glassdoor| Facebook |
Twitter | Instagram LoyaltyOne Culture | Instagram AIR MILES
Human Resources
Job Type:
Regular