Associate Director, Business Process Analysis – SLC Management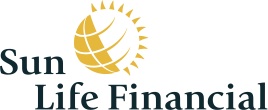 City : Toronto
Category : Full-time
Industry : Finance
Employer : Sun Life Financial
SLC Management is a growing global asset management firm providing innovative and diversified investment solutions to institutional investors. We are breaking new ground with a full spectrum of solutions for a growing institutional client base of more than 1300 organizations. Our history of organic and strategic growth reflects this commitment with over CA$335/US$260 billion in assets under management (AUM). As a subsidiary of Sun Life, we are aligned with one of the world's leading financial services companies, and benefit from the stability and strength of that relationship. 
We are a performance-driven organization with a deliberate focus on fostering a development-focused, inclusive culture revolving around our Core Values of being client obsessed, valuing each other, acting with speed and having an owner's mindset.  As part of our team, you play a role in fulfilling our purpose and making a difference. We offer a rewarding work environment that is filled with opportunity for growth where you will be empowered to meet the challenges of a highly competitive landscape.
Visit our website to learn more and for the most up to date AUM information.

Hybrid Work Model

SLC Management operates in a hybrid environment with a mix of in-office and virtual work where our employees are empowered to do their best. Generally, employees are expected to work three days in-office each week with flexibility depending on their business, client and team needs.
Associate Director, Business Process Analysis – SLC Management  

WHAT IS IN IT FOR YOU:
This role within the SLC Investments & Operations team will collaborate to identify areas where performance or processes can be improved and help develop strategies to stay competitive in the business.   The candidate will meet with key stakeholders to elicit and analyze data, develop process maps, and creating reports based on recommendations.  Strong interpersonal skills and Asset Management and/or Capital Market knowledge are required, as the incumbent will have frequent interactions with clients at all levels within the organization.  Proficient facilitation and elicitation skills are imperative.
Internal Title: Associate Director, Business Process

WHAT YOU WILL DO:
Strengthen relationships with clients, building trust, inspiring confidence, and earning respect. 
Perform the role of expert consultant for system application(s) or business domain, anticipating business needs based on deep understanding of business strategy and direction.
Collaborate with business partners to gather information through process mapping, flow-charting, and workshops. This information can then be used to develop better process engineering.
Examine emerging business best practices and technological developments that can help to automate and streamline processes to help businesses perform more efficiently.
Communicate effectively, altering behavior and strategy for stakeholder management, conflict resolution negotiations and effective interactions with team members with different styles, environments and/or cultures.             
Lead the development & maintenance of quality artifacts (including regulatory and audit documentation) using a variety of visual techniques such as process models, workflow diagrams, storyboards and use cases, which can serve as blueprints for application designs.
Facilitate sessions with stakeholders and participants to elicit details of operational processes.  Evaluate information through detailed analysis and make recommendations of improvements that align with business objectives and stated expectations.
Lead and support team members, by providing guidance that is appropriate for their skill level, to promote continuous learning and improvement in core skills and/or project delivery models.

WHAT YOU WILL NEED TO SUCCEED:
5+ years' experience as business process analyst, within Investments, Asset Management and/or Capital Markets.
Six Sigma designation or demonstrated and applied LEAN design principles within the Asset Management space.
Demonstrated ability to work in an Agile or Digital Enterprise environment.
Understanding of workings of Asset Management organization, for both public and private investments.
Strong interpersonal and communication skills and report writing abilities.
Aptitude for analyzing data, to understand process mapping, interpreting information from perspective of numerous stakeholders, and ability to detect inefficiencies within the scope of a given workflow.
Evidence of effective and efficient delivery in a virtual, multi-site environment.
Ability to interpret key business metrics for functional areas in Operations with the aim of process optimization.
Strong business process modelling skills.

PREFERRED SKILLS:
Proven communication, consultation, and facilitation skills to lead diverse stakeholder group to agreement.
Demonstrated ability to apply a variety of planning, analysis, elicitation, modelling, and documentation techniques to accurately define and communicate business needs and process flows. 
Organized and flexible individual, comfortable in an ambiguous, evolving environment. 
Innovative team member, improving the client experience by providing alternate solutions.
Customer service focus to achieve valued results with a sense of urgency.
Business Analysis professional certification or working towards.
Why SLC Management?
Opportunity to work for a growing global institutional asset manager
Excellent benefits and wellness programs to support the three pillars of your well-being – mental, physical and financial – including generous vacation and sick time, market-leading maternity, parental and adoption leave top up program, a partially-paid sabbatical program and much more
Pension, stock and savings programs with an employer-paid match to help build and enhance your future financial security
A flexible hybrid work environment with a friendly, caring, collaborative and inclusive culture focused on career growth development #WeWinAsATeam
The opportunity to move along a variety of career paths with amazing networking potential
Award winning workplace culture - Great Place to Work® Certified in Canada and the U.S., 2021 "Best Places to Work" by Glassdoor, Award for Excellence for Mental Health at Work - 2021, "Best Places to Work in Money Management" by Pension & Investments
SLC Management is a regulated business, and this means that there are certain financial reporting and trading preclearance requirements for all employees. Successful candidates will be required to declare personal investment accounts and securities investments as well as seek preclearance on future transactions including those of household members.
Business Analysis - Process
Salary Range
74,100/74 100 - 120,800/120 800
The Base Pay range is for the primary location of the job.  It may vary depending on the work location of the successful candidate or other factors.  In addition to Base Pay, eligible employees participate in various incentive plans, payment under which is discretionary and subject to individual and company performance.  Certain sales focused roles have sales incentive plans based on individual or group sales results.
We are committed to fostering a diverse, equitable and inclusive environment, where all employees feel valued, respected, and supported.  We are dedicated to building a diverse workforce offering wide perspectives and creative ideas that benefit our clients, teams and the communities where we operate. We welcome applications from qualified individuals from all backgrounds.
Persons with disabilities who need accommodation in the application process or those needing job postings in an alternative format may e-mail a request to thebrightside@sunlife.com
We thank all applicants for showing an interest in this position. Only those selected for an interview will be contacted.