Associate Director, Business Development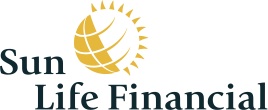 City : Toronto
Category : Full-time
Industry : Finance
Employer : Sun Life Financial
Vous êtes unique, comme le sont votre parcours, votre expérience et votre façon de voir les choses. Ici, on vous encourage et on vous motive à donner le meilleur de vous-même, et on vous donne les moyens de le faire. Vous travaillerez avec des collègues dynamiques – experts dans leur domaine – qui sont impatients de partager leurs connaissances avec vous. Vous aurez des gestionnaires inspirants qui vous aideront à développer votre potentiel et à atteindre de nouveaux sommets. Chaque jour, vous aurez de nouvelles occasions de rendre la vie de nos Clients plus radieuse – ils sont au cœur de tout ce que nous faisons. Découvrez comment vous pouvez faire une différence dans la vie des gens, des familles, des collectivités – ici et partout dans le monde.
Description de poste:
Associate Director, Business Development
Sun Life International (SLI) delivers innovative offshore life insurance solutions to High Net Worth (HNW) markets around the world. We are a diverse team of best-in-class industry experts who are passionate about our Clients and the work we do for them.  At Sun Life, we are always looking for the best talent.  Join our growing team and let's write the Sun Life story together!
The Associate Director, Business Development will act as the primary resource for Distribution partners in specific markets and be responsible for initiating, building and strengthening those relationships. The Associate Director will be the first point of contact for sales agents for distribution channels and partners and should help to represent Sun Life International as the best-in-class industry experts we are.
Main Responsibilities:
Work closely with partners to ensure the appropriate positioning of Sun Life International products and maximize sales.
Proactive sales mindset with a firm and positive view to removing obstacles to business success, showing appreciation and understanding of their dilemmas and becoming their trusted and highly valued partner.
Able to quickly identify market changes and trends and communicate them internally to help develop new products.  
Build and strengthen relationships with key Financial Representatives/ Sales Agents and identify potential new distribution partners.
Help lead Distribution interface with Channels network for cases submitted and in Sales Pipeline.
Effectively liaises with colleagues across New Business, Inforce, Compliance, Underwriting, and Legal to ensure a smooth and seamless process for cases submitted and queries posed.
Regularly identify any operational development opportunities on process flow and execution.
Navigate internal impediments and delays, and handle frustration in a professional and positive manner.
Experienced and comfortable delivering in-person training and public presentations to large numbers of people.
Communicate effectively and proactively solve problems with colleagues across functions, in a cooperative and collegial manner.
Assist with other members of the Distribution team according to business volumes and needs in areas such as market research, product strategy, training initiatives, onboarding and maintenance of new channels, business development.
Train team members, colleagues and clients on products and distribution initiatives on a regular basis.
Liaise with Marketing in preparation of training and presentation materials.
Adopt a flexible and diligent approach in workstyle and responsiveness to Client queries to deliver an excellent Client experience and maximize sales, (including flexibility in working hours to service different time zones).
Conduct business travel within and for the region for which responsible to meet with partners.
Proactively identify risks and communicate with internal stakeholders to ensure adherence with Company's model and tolerance for any newly generated business.
Performs other ad hoc duties from time to time at the request of Senior Management.
Essential Requirements:
Bachelor's degree in Business, Finance, Actuarial Science, Law, or related discipline.
LOMA / ACII / FCIA / FIA or equivalent designation preferred.
7+ years of experience in Sales, Distribution or Marketing field.
Proven track record in international life insurance sales and client facing experience highly desirable.
Solid knowledge of life insurance products including (but not limited to) term, universal, indexed universal, whole of life, savings plans and annuities and private placement highly desirable.
Advanced experience using Life Insurance illustration software with ability to generate illustration and client-specific queries highly desirable.
Demonstratable knowledge of Global HNW Life Insurance, Wealth Products as well as Private Banking.
Strong sales acumen, analytical thinking, and customer service oriented.
Readiness to conduct international business travel within and for the region for which responsible.
Charismatic nature, with strong interpersonal, and negotiation skills with ability to build and maintain strong inter-Company and client relationships.
Attention to detail and accuracy of information produced whilst being commercially minded with strong presentation skills.
Ability to work independently and effectively manage workload in a fast-paced environment to consistently drive new business.
Ability and willingness to work some non-standard hours, oftentimes having to liaise with other Sun Life offices after regular office hours, due to these being located in other time zones.
Values diversity and inclusion and works hard to build an inclusive and respectful workplace.
Catégorie d'emploi:
Ventes - Soutien à la distribution
Fin de l'affichage:
24/03/2023