Associate Dean, Melville School of Business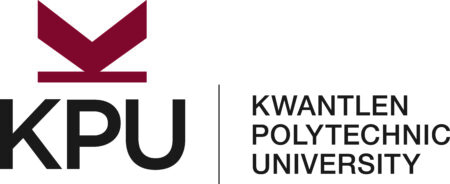 City : Surrey, BC
Category : 200023-Inst Admin - Business
Industry : Education
Employer : Kwantlen Polytechnic University - KPU
Kwantlen Polytechnic University
Established by the government of British Columbia in 1981, Kwantlen, now Kwantlen Polytechnic University, has five campuses located in the Metro Vancouver region of British Columbia. KPU offers bachelor's degrees, associate degrees, diplomas, certificates and citations in more than 140 programs. Almost 20,000 students annually attend courses at KPU campuses in Surrey, Richmond, Langley, Cloverdale, and Civic Plaza.
Kwantlen Polytechnic University currently offers a range of credentials, many of which are completely unique, to successfully meet the evolving needs of regional and global employment markets. Students have the opportunity to bridge certificate and diploma credentials into bachelor's degrees, creating the option of academic and professional enhancement of applied and technical programs.
With a mission to transform lives and empower positive change, KPU employees work collaboratively to inspire our students, our communities and one another. Our success is driven by the dedication and passion of the people who work here, and we strive to attract, develop, reward and retain our talented employees.  KPU strives to implement initiatives which attract, support, engage, and retain KPU's people and create an environment where all employees see themselves as contributing to student learning.
KPU Melville School of Business Overview   
  
KPU's Melville School of Business is one of the largest undergraduate business schools in Western Canada. We have 250 faculty serving 9,000 students (3,500 full-time).  KPU was awarded international accreditation by the Accreditation Council of Business Schools and Programs (ACBSP). The Melville School of Business meets the rigorous educational standards established by ACBSP and stands out as one of the few internationally accredited businesses schools in B.C.     
  
Melville School of Business Programs:  Accounting, Business Administration, Business Management, Computer Information Systems, Economics, Entrepreneurial Leadership, General Business Studies, Global Business Management, Green Business Management and Sustainability, Human Resource Management, Information Technology, Legal Administrative Studies.  
For more information on the Melville School of Business, please click here
POSITION:  ASSOCIATE DEAN, MELVILLE SCHOOL OF BUSINESS (TEMPORARY, 9 MONTHS) 
The Melville School of Business is inviting applications for an Associate Dean position at Kwantlen Polytechnic University (KPU).  This is a full time, temporary assignment with the possibility of extension based on funding. The Associate Dean reports to the Dean of the Melville School of Business.  
As the Associate Dean you will be an integral member of the Melville School of Business leadership team and will work closely with the Dean, Associate Deans and the Divisional Business Manager to provide strategic and day-to-day administrative and educational leadership to a group of diverse departments and disciplines.    
  
As the Associate Dean you will engage departments to play an integral part in the implementation of the strategic plan and to ensure that the School and KPU's objectives are achieved and oversee and support program and curriculum excellence through collaboration, development, review, and the revision processes.   
Requirements 
  
Education  
 Master's Degree in a related discipline required.     
Experience   
 At least five (5) years of teaching experience, preferably in a post-secondary environment.    
 Leadership experience or experience leading committees, projects etc.
 Experience working in a unionized academic environment preferred.   
 Experience working in a teaching-intensive post-secondary institution is an asset.   
What will you need to be successful in this position?   
Professional integrity and demonstrated ability to lead, coach, mentor and support students and employees  
Ability to build leadership capacity within the faculty    
Ability to analyze problems, develop and review solutions; make decisions in a complex environment   
Collaborative mindset, excellent interpersonal and team building skills   
Commitment to actively foster an equitable and inclusive learning and working environment    
Clear communication and the ability to develop and maintain positive working relationships with a variety of key internal and external parties.   
 Ability to develop and maintain a culture of high engagement and performance   
 Knowledge of academic programs and a commitment to academic excellence   
 Demonstrated ability to advance the quality and content of programs, courses, initiatives and the student learning experience.  
 Effective organizational skills applicable to operational and logistical tasks.   
 Intercampus travel is required, possession of a valid driver's license and access to a vehicle is preferred.   
For a detailed job description click here   
Why Join KPU? 
Recognized as one of B.C.'s Top Employers    
KPU is committed to actively fostering an equitable and inclusive working environment 
Competitive compensation 
Hybrid environment, flexible work around core hours  
Defined Benefit Pension Plan - College   
Extended Medical, Dental, Healthcare Spending Account, Sick Leave, Long Term Disability, Life Insurance, Optional Life Insurance, Accidental Death and Dismemberment
Emergency Travel Assistance, Employee and Family Assistance Program, Teledoc    
Professional Development Days: up to 10 days paid per year   
Maternity and parental leave top-up   
Generous vacation package (4 weeks, increases to 5 weeks for the 2nd year, 6 weeks for the 3rd, and 7 weeks for the 10th)   
Campus work environment, cafeteria, outdoor sitting areas and nearby walking trails   
Campus athletic and fitness centers with a variety of instructor-led classes   
Tuition waiver program – eligible to waive tuition costs of courses at KPU equivalent to 3 credits per semester   
Inhouse training and development   
Networking and social events such as KPU Day, Holiday Social etc.   
Intercampus shuttle
Access to automotive, horticulture, brewery and other programs' services   
Clubs: Jeopardy, Toastmasters, E-sports, Ted Talks etc.   
Library and Bookstore (discounts)      
Note: 
  
Kwantlen Polytechnic University welcomes and encourages applications from equity deserving groups and diverse experiences including, but not limited to, Indigenous people, racialized people, people with disabilities, and members of the 2S/LGBTQIA+ community.   
All qualified candidates are encouraged to apply; however, Canadians and permanent residents will be given priority. We thank all applicants for their interest in employment with KPU. Only those selected for an interview will be contacted.   
If there are any barriers that you are experiencing or accommodation that we can provide to support you through the application process, please reach out to us at humanresources@kpu.ca .   
Kwantlen Polytechnic University is committed to protecting the safety and welfare of employees, students, and the general public, and upholding the reputation and integrity of the University. For this reason, final applicants will be asked to undergo a background check.