Associate Dean, Faculty of Arts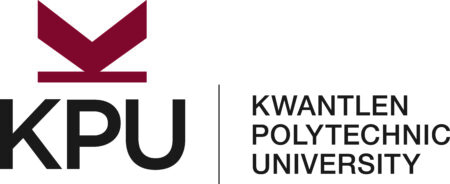 City : Surrey, BC
Category : 200026-Inst Admin - Arts
Industry : Education
Employer : Kwantlen Polytechnic University - KPU
Kwantlen Polytechnic University
KPU offers all learners opportunities to achieve success in a diverse range of programs that blend theory and practice, critical understanding, and social and ethical awareness necessary for good citizenship and rewarding careers.  KPU strives to implement initiatives that will attract, support, engage, and retain KPU's people and create an environment where all employees see themselves as contributing to student learning.
As Canada's only polytechnic university, we offer you the opportunity to make a positive impact on your community through a meaningful career working in a collaborative and inclusive culture. Join us and put your thoughts into action.
JOB OVERVIEW:  Associate Dean, Faculty of Arts - Competition Number 1903
The Faculty of Arts is inviting applications for four (4) Associate Dean positions at Kwantlen Polytechnic University (KPU).  These positions will be three-year terms with options to renew for a second term. 
Reporting to the Dean, the Associate Dean is an integral member of the Faculty of Arts leadership team and will work closely with the Dean, Associate Deans and the Divisional Business Manager to provide strategic and day-to-day administrative and educational leadership to a group of diverse departments and disciplines in Arts as well as collaborative partnerships across the university.
KPU Faculty of Arts Overview:
KPU is a regionally focused, teaching-led, open-access institution. Situated in Metro Vancouver, KPU is a multi-sector university offering a wide array of undergraduate degree programs, trades and technology programs, and one and two-year certificate and diploma programs to over 20,000 students on five campuses in Surrey, Richmond and Langley.  
Students in the Faculty of Arts examine contemporary and interconnected social and cultural issues through the humanities, social sciences, and fine and digital arts in experiential programs that include service and community-engaged learning, research, practicums, field schools, and co-op placements. 
The Faculty of Arts consists of over 20 departments and disciplines which encourage students to develop a deep and holistic understanding of our world today. A recent addition to the Faculty of Arts is a partnership with Center for Entertainment Arts which offers 5 programs (1 certificate and 4 diplomas) in the digital entertainment arts including animation, visual effects, and game development.
For more information about the Faculty of Arts and a complete listing of our departments and disciplines, please visit our website at: https://www.kpu.ca/arts. 
 
Who are we looking for?
We are seeking exceptional individuals with demonstrated abilities to exercise initiative and play a key leadership role in the Faculty of Arts. Please see the Job Description for more detailed information on the role. 
What education & experience should you have?
A Ph.D. or a terminal degree in an Arts or Arts related discipline is preferred.  A Master's degree is a minimum requirement.  
At least five (5) years of teaching experience in a post-secondary environment, including demonstrated committee work and leadership experience.
Experience working in a teaching-intensive post-secondary institution is an asset.
Experience working in a unionized environment is preferred.
Demonstrated ability to provide leadership and direction, analyze situations, and develop effective solutions.
Outstanding interpersonal communication skills in a complex environment and a record of effective working relationships.
Demonstrated commitment to promoting a culture of diversity, inclusion, decolonization and indigenization.
Demonstrated ability to build leadership capacity in the Faculty by hiring, mentoring, and coaching faculty.
Demonstrated commitment to academic excellence; ability to advance the quality and content of programs, courses, initiatives and the student learning experience.
Strong organizational skills applicable to operational and logistical tasks, 
Knowledge of faculty management processes and a demonstrated ability to set a tone of support and respect.
Engagement in research and scholarship initiatives.
Involvement in external partnerships.
The Location:
The Associate Dean position normally operates from our Surrey campus; however, intercampus travel is required. Partial remote working is also available but is subject to change at the discretion of the university.
 
To Apply:
To indicate your interest in this position, please apply via the KPU Career Centre.
Please include an application cover letter and current resume or CV in order to be considered for this opportunity.
Positions will remain open until filled, but candidates will be reviewed on October 18, 2022. All applications must be submitted via the online Career Centre - email applications will not be considered. 
Note to Applicants:
Does this role sound like it was made for you, yet you don't check every box?
We at KPU understand that experiences and qualifications may look different for everyone and, if this job description is of interest to you, we encourage you to apply.
Kwantlen Polytechnic University welcomes and encourages applications from equity deserving groups and diverse experiences including, but not limited to, Indigenous people, racialized people, people with disabilities, and members of the 2S/LGBTQIA+ community.
If there are any barriers that you are experiencing or an accommodation that we can provide to support you through the application process, please reach out to us at humanresources@kpu.ca.
All qualified candidates are encouraged to apply; however, Canadians and permanent residents will be given priority.
We thank all applicants for their interest in employment with KPU. Only those selected for an interview will be contacted. 
Kwantlen Polytechnic University is committed to protecting the safety and welfare of employees, students, and the general public, and upholding the reputation and integrity of the University. For this reason, final applicants will be asked to undergo a background check.  
For inquiries or recommendations related to this position, please contact:
Kelsi Young
Human Resources Business Partner
Email: Kelsi.Young@kpu.ca