Associate Advisor – Edmonton, Alberta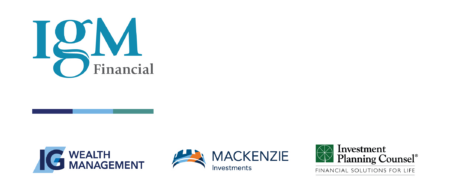 City : Edmonton
Category : Other
Industry : Financial
Employer : IGM Financial Inc.
Enhance your career in an entrepreneurial environment
where you define your success & work as part of a team
Associate Financial Consultant
Excellent opportunity within the financial services industry. Looking for a results oriented financial services professional who is interested in a long-term opportunity with a growing Financial Planning practice located in Edmonton Area. Individual must be well versed in financial planning and passionate about helping clients seek positive outcomes.
RESPONSIBILITIES:
Support all financial planning, marketing activities and business development
Identify new business opportunities and develop new client relationships
Meet directly with existing clients and prospective clients to execute strategic concepts and further the client relationship
Review client accounts, execute trade orders, maintain account lists, track client documentation, and explain product, services, and strategies to clients directly
Gathering and inputting client data and information into financial planning software
Preparing presentations for client meetings
Updating clients' financial plans and monitoring and evaluating as circumstances change
Identifying opportunities to deepen and solidify the relationship with the client (e.g. insurance, banking, etc.)
Assisting in the preparation of a prospect or client file prior to meetings
THE BENEFITS
Robust compensation and benefits package which includes a base compensation of $50,000
Entrepreneurial culture that promises personal growth and development in the high-net-worth market
Opportunity to build a rewarding career with a well-established financial services organization.
REQUIREMENTS
Three (3) years of experience in the financial services industry, Sales, customer service or Banking
MFDA license upon starting position
Life License Qualification Program (LLQP) or willing to obtain
CFP® and/or other financial services designations, or working towards them
Demonstrated ability to analyze, synthesize, and summarize data for executive briefing
Exceptional organizational skills, attention to detail, follow up, ability to work independently, and priority management skills
Demonstrated self-starter and ability to manage volume, variety, and complexity
Exceptional collaboration & teamwork skills
A positive and confident team player who clearly understands and contributes to the goals and needs of the team as a whole
Superior client relationship management skills and professionalism
OUR THOUGHT: This is a challenging role that is perfect for someone who is passionate about the financial planning process and excited at the thought of building relationships, within an already established practice. This individual will have the opportunity to grow as a member of a team for many years to come and potentially take on greater responsibilities over time including leading others and managing top client relationships.
We thank all applicants, however, only those under consideration will be contacted.
Financial Advice | Daniel Harvard - Edmonton | IG Wealth Management (investorsgroup.com)