Assistant Supervisor, Production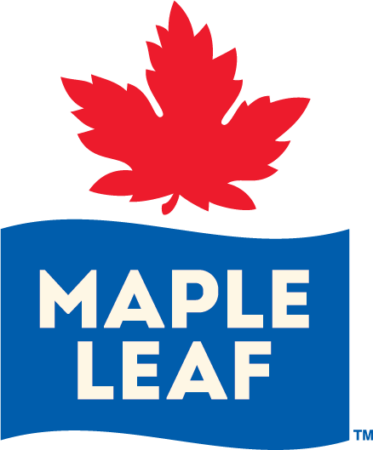 City : Bradford West Gwillimbury
Category : Other
Industry : Food/Packaging
Employer : Maple Leaf Foods
Considering a Career at Maple Leaf Foods?
Maple Leaf Foods is Canada's leading consumer-packaged protein company, headquartered in Toronto, Ontario. We make high-quality, great tasting, nutritious and innovative food products under leading brands including Maple Leaf®, Maple Leaf Prime®, Maple Leaf Natural Selections®, Schneiders®, Schneiders Country Naturals® and Mina™. Our Company employs approximately 11,500 people in its operations across Canada and exports to more than 20 global markets including the U.S. and Asia.
Our people are passionate about the work they do and the products we make. As we move forward, we are determined to leverage their integrity and passion to continue to build a high-performing, values-based company enabled by high-performing, motivated and talented people.



Maple Leaf Foods Bradford Plant is Hiring!
Assistant Supervisor, Production (Hourly position)
Responsibilities:
Providing day to day direction to department employees

Guaranteeing customer satisfaction (internal and external).

Temporary back-fill Production Supervisors when required (vacation, illness, vacancy). As back-fill, duties and responsibilities will be that of a Production Supervisor including discipline of department employees.

Ensuring proper and adequate training of department employees.

Evaluation of department employees.

Coaching and counseling of department employees.

Appropriate communication with internal and external suppliers and customers.

Effective communication with Production Supervisors and Production Manager.

Ensuring a safe work environment through safety awareness, practice, and promotion.

Daily performance and efficiencies

All other duties as assigned by Management
Experience/Competencies:
Strong leadership ability

Strong interpersonal skills

Positive attitude

Strong oral and written communication skills

Desire and initiative to excel within the organization.

Proven ability in current position

Mechanical aptitude

Related experience in managing or coaching

Related department experience (direct or indirect i.e. shipping, reports, etc.)

Strong mathematical aptitude

Computer skills

Flexible schedule
Why Choose Maple Leaf Foods
• Training provided where needed
• Reputable company
• Competitive Wages
• Opportunities to participate in Benefits and Pension plans
• Great team environment
• Strong focus on internal advancement
• Employee Assistance Program

If interested please apply directly to Elisa Lepek-Ghandour by email at elisa.lepekghandour@mapleleaf.com or leave a copy of your resume at the HR office.
We thank all applicants for their interest in exploring employment opportunities with Maple Leaf Foods however only those selected for an interview will be contacted. Applicants may be subject to a background check and must meet the security criteria designated for the position.
 
Maple Leaf Foods is committed to Employment Equity and maintaining a diverse workforce. We ensure that our recruitment practices are supportive of this commitment.
Maple Leaf Foods is committed to ensuring the health and safety of all our employees.  As part of this commitment, we have adopted a number of COVID-19 safety measures, including a requirement for all employees to be fully vaccinated by March 31, 2022 and to show proof of vaccination.   In keeping with this policy, successful candidates will need to provide proof of vaccination by March 31, 2022 (or prior to their first day of work if the start date is after March 31, 2022).  We will of course consider accommodations for anyone unable to be vaccinated following human rights and other applicable laws