Assistant Stewarding Manager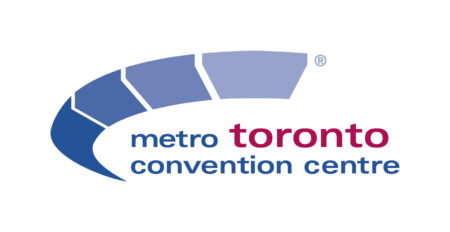 City : Toronto
Category : Full-time Salaried
Industry : Food and Beverage
Employer : Metro Toronto Convention Centre (MTCC)
| | |
| --- | --- |
| Job Classification: | Permanent Full-Time |
| Department: | Stewarding |
A multi-award winning facility, the Metro Toronto Convention Centre (MTCC) has earned a solid reputation as North America's leading Convention Centre, and has held over 18,000 events and hosted over 55 million guests since opening for business in October 1984. Covering over 2 million square feet, the MTCC is Canada's largest convention facility, boasting seven exhibit halls, two large capacity ballrooms, and a beautiful 1,232 seat theatre among its many assets. It also houses 70 fully furnished meeting rooms, and 167,000 square feet of beautifully decorated pre-function spaces.
The MTCC is conveniently connected to Toronto's Union Station railway and transit station through the Skywalk and is also accessible via the city's underground PATH system.
MTCC is a Crown Corporation of the Province of Ontario and is proudly governed and led by an executive management team and an independent board of directors comprised of senior private sector business leaders. The mandate of the company is to position the Centre as a world-class destination, while helping to generate economic benefit to the community and at the same time remaining financially self-sufficient.
The Metro Toronto Convention Centre prides itself on its professionalism, responsiveness, and dedication to making every event it hosts memorable for its customers and guests alike.
Job Description
This position reports to the Executive Steward. This is a full-time salaried position. The Assistant Stewarding Manager is responsible for providing assistance to the Executive Steward of the Stewarding Department.
Responsibilities:
Manage, supervise and assign duties to Stewarding employees
Assist with hiring, training, conducting performance evaluations & discipline as necessary
Schedule, prepare time & attendance reports
Maintain current employee records in a unionized environment, and budgeting and forecasting for the Stewarding Department
Create, develop, and implement work procedures
Monitor and ensure proper sanitation techniques are followed accordingly
Monitor labour costs on a daily basis
Delegate job tasks and duties to hourly personnel
Provide and manage equipment for various departments and ensures all are in working order
Plan production schedules to meet function requirements and deadlines
Manage disposal of garbage
Monitor chemical use
Work with MTCC related departments to ensure the seamless execution of events
Participate in Company Committees as required such as Staff Cafeteria, Joint Health & Safety etc.
Job Skills and Requirements
2-5 years demonstrated experience in the Stewarding/Kitchen areas within the Hospitality Industry, involving large public events/conventions.
Previous experience in a Unionized environment required.
Previous experience in a supervisory capacity required.
Ability to work flexible hours, including evenings and weekends.
Knowledge and experience with health and sanitation safety regulations (HACCP, commercial kitchen, dish machines).
Food Safety Certification required
Payroll and scheduling/Time and Attendance System experience would be an asset.
Possess excellent written and verbal communication skills.
Possess excellent organizational skills, team building and conflict management skills
Some knowledge of computerized systems, word processing, MS Word, Excel, and EBMS (Event Business Management System).
Interested applicants are asked to apply to the Human Resources Department no later than:
June 26, 2023
Please note: The Metro Toronto Convention Centre is proud to provide employment accommodation during the recruitment process. During any stage of the recruitment process, applicants have the right to request accommodation.