Assistant Instructor, Geomatics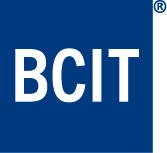 City : Burnaby
Category : Other
Industry : Education
Employer : British Columbia Institute of Technology (BCIT)
The Geomatics department at BCIT is currently seeking two regular, full-time Assistant Instructors to deliver courses in the Geomatics Engineering Technology Diploma and Degree programs.
BCIT Geomatics offers a two-year diploma program and a four-year degree program. The diploma program is designed to provide students with a solid foundation in the theory and practical application of surveying and mapping. The degree program requires an additional two years of study and builds on this foundation for students wishing to further their careers as land surveyors or Geomatics professionals.
Graduates of both the diploma and the degree find employment in a wide range of fields such as construction, natural resources, legal and engineering surveying in both the public and private sectors. Faculty mentor and motivate students to succeed and are key to the success of the program through excellence in instruction and close ties with the industry.