Assistant Director Signals and Communications Operations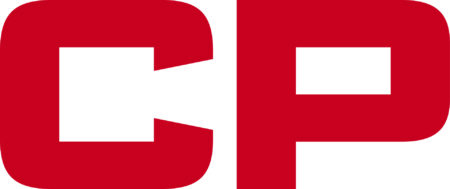 City : Saskatchewan wide, SK, CA
Category : Other
Industry : Transportation
Employer : Canadian Pacific
Canadian Pacific (CP) and Kansas City Southern (KCS) are now CPKC. As the only truly North American railway, we are making big moves! Drawing on our strong foundations and heritage, CPKC moves essential goods across our 20,000-mile network to support economic growth throughout Canada, the U.S. and Mexico. Be a part of history as we connect a continent and create exciting career opportunities across our new transnational network. Visit cpkcr.com to learn about the CPKC advantage, our purpose and culture.
PURPOSE OF THE POSITION:
The Assistant Director S&C Operations will provide leadership and oversight for both unionized and salaried Signals and Communications (S&C) employees.The successful candidate will be responsible for all phases of the work such as testing, planning, material handling, inventory control, and management of signal apprentices.
POSITION ACCOUNTABILITIES:
Develop an achievable integrated Maintenance plan that delivers to S&C standards

Accountable for all Maintenance & Construction activities within their territory including recommending capital upgrades for the region

Modify the integrated plan according to adjustments in demand and schedule

Oversee testing services that create a safe, reliable, maintainable S&C plant on schedule and under budget

Provide recommendation around capital upgrades in their region

Provide continues improvement to reliability and unit cost

Fully utilize the collective agreement for effective work management

Assist with preparation of sub contract scope of works

Oversee S&C employees in the Apprenticeship program

Co-ordinate activities with S & C Senior leadership team

Ensure compliance with CPKC Maintenance testing/commissioning standards and work methods

Oversee CPKC's Health and Safety plan for the region

Oversee S & C sub-contractors

Constantly improve safety, cost and schedule though out the year

Mentor and develop S & C staff
POSITION REQUIREMENTS:
University degree in Electrical Engineering

Minimum 15 years of S&C, maintenance, construction and testing/commissioning experience

5 years project management experience

Signal system maintenance, testing and construction experience

Must have valid driver's license

Problem solving / strong analytics

People leadership

Coordinating/influencing

Dedicated to regulatory and standards compliance and operations fluidity

Ability to communicate with other Operating functions as well as Regulatory Agencies at all levels
WHAT CPKC HAS TO OFFER:
Flexible and competitive benefits package

Competitive company pension plan

Employee Share Purchase Plan

Annual Fitness Subsidy

Part-time Studies Program
ADDITIONAL INFORMATION:
As an employer with North American presence, the possibility does exist that the location of your position may be changed based on organizational requirements
Medical Requirements:
Operating safely is a core foundation of CPKC. Our commitment is to protect our people, customers, communities in which we operate, the environment and our assets. We are also committed to a healthy and safe workplace. CPKC's Alcohol and Drug Policy and Procedures ("Policy and Procedures") support these commitments. All new hires for a safety sensitive position will be required to complete a pre-employment medical that includes a physical, vision, hearing, alcohol, and drug audit assessment. Pre-employment qualification drug test(s) are also required. This includes candidates participating in the Trainee Program who will also be required to pass a drug test during the training process before receiving final qualification for the position
Background Investigation:
The successful candidate will need to successfully complete the following clearances:    
Criminal history check

Driver's License Verification

Reference checks
CPKC is an employment equity employer committed to the principles of employment equity and inclusion. We encourage all qualified candidates to apply including women, Black, Indigenous, People of Colour (BIPOC), members of the LGBTQ+ community, and people with disabilities. Accommodations for the job application process can be provided, as appropriate, upon request. All applicant information will be managed in accordance with the federal Personal Information Protection and Electronic Documents Act (PIPEDA)".
With Job Requisition Fields
Req ID: 101527

Department: Engineering

Job Type: Full-Time

Position Type: Non-Union

Location: Saskatchewan wide, Saskatchewan

Country: Canada

% of Travel: 70-80%

# of Positions: 1

Job Available to: Internal & External