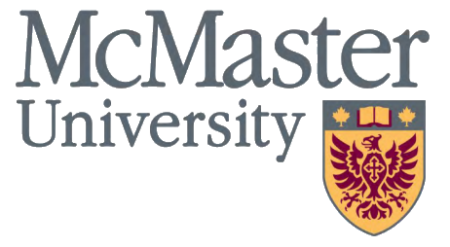 City : Hamilton
Category : Other
Industry : Education
Employer : McMaster University
Hamilton, ON

The Department of Athletics & Recreation provides students, staff, faculty, alumni, and the greater community with the opportunity to pursue athletic excellence and recreational activities. The mission of the department is to cultivate human potential and well-being through recreation and sport. The operating units of the department include interuniversity athletics, recreation, and sport medicine.



Reporting to and under the direct supervision of the Head Football coach, the Linemen & Offensive Assistant Coach is responsible for developing the abilities of the offensive and defensive linemen and supporting the operation of the offensive aspects of the football team at McMaster University. In addition to coaching duties, the Linemen & Offensive Assistant Coach is responsible for recruiting student athletes, scouting, film work, game day logistics, and preparation of game plans. The individual will work with players on skill development on an individual and team basis.



Responsibilites may also include coordinating clinics and summer camps for the team for the purpose of fundraising and community outreach. The individual must carry themselves in a manner that reflects positively on the department and the University at all times. The individual will work as part of the Department and the McMaster community to develop and enable an inclusive and supportive culture of sport for all athletes, staff and University community members, in line with Department and University commitments with respect to Equity, Diversity and Inclusion.



Representative Duties & Responsibilities Collaborate with the Head Coach to develop game plans, practice plans, and strengh and conditioning programs. Collaborate with the Head Coach to create and implement short- and long-term training programs for student athletes and teams. Demonstrate sport techniques and physical fitness during practice drills and games. Complete game and skills analysis. Participate in the planning and execution of training camps. Coordinate fundraising initiatives as directed by the Department. Ensure student athletes adherence to the student athlete code of conduct. Retain current knowledge on available University Equity, Diversity and Inclusion supports, intake offices available for student refferals under the Discrimination and Harassment, and Sexual Violence policies, and engage with resources withing the Department and across the University community with respect to policies, procedures and best practices to support an inclusive student athlete experience. Evaluate, assess and recruit potential student athletes from high schools, clubs, and colleges. Discuss player potential with high school coaches. Cultivate and maintain relationships with prospective students and current student athletes. Assist student athletes facilitate their academic endeavors around athletic event schedules. Plan, coordinate, and provide tours of the athletics facilities. Participate in meetings and deliver presentations. Assist in the mediation of disputes between players and other coaches. Monitor and maintain sports equipment. Act as a resource withing the department.



Qualifications Bachelor's degree in a relevant field of study. Requires 3 years of relevant experience, including 6 months credit for Coaching Certification. Certification in provincial coaching.