Assistant Building Operator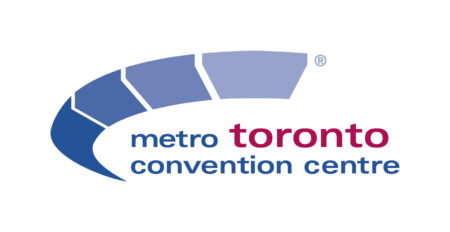 City : Toronto
Category : Full-time Hourly
Industry : Operations
Employer : Metro Toronto Convention Centre (MTCC)
| | |
| --- | --- |
| Job Classification: | Full-Time |
| Department: | Engineering |
| Shifts: | Rotating (Days, Evening, Nights) as Required |
| Bargaining Unit: | Labourers' International Union of North America (LiUNA), Local 506 |
A multi-award winning facility, the Metro Toronto Convention Centre (MTCC) has earned a solid reputation as North America's leading Convention Centre, and has held over 18,000 events and hosted over 55 million guests since opening for business in October 1984. Covering over 2 million square feet, the MTCC is Canada's largest convention facility, boasting seven exhibit halls, two large capacity ballrooms, and a beautiful 1,232 seat theatre among its many assets. It also houses 70 fully furnished meeting rooms, and 167,000 square feet of beautifully decorated pre-function spaces.
The MTCC is conveniently connected to Toronto's Union Station railway and transit station through the Skywalk and is also accessible via the city's underground PATH system.
MTCC is a Crown Corporation of the Province of Ontario and is proudly governed and led by an executive management team and an independent board of directors comprised of senior private sector business leaders. The mandate of the company is to position the Centre as a world-class destination, while helping to generate economic benefit to the community and at the same time remaining financially self-sufficient.
The Metro Toronto Convention Centre prides itself on its professionalism, responsiveness, and dedication to making every event it hosts memorable for its customers and guests alike.
Interested in joining a fast-paced hospitality team? Then we may be the fit you're looking for! A full-time Assistant Building Operator position has become available in the Engineering department reporting to the Assistant Facilities Manager and taking shift direction from the Lead Hand.
Job Description
The successful candidate will be required to perform assigned skilled and semi skilled tasks in the installation, operation and repair of mechanical and electrical equipment, and repairs required in connection with general building maintenance.
In addition to performing minor repairs to building equipment and fixtures, the Building Operator will perform general maintenance work in connection with mechanical and electrical equipment, building services and facilities. Assisting the tradesperson as required, this position will also perform plumbing, heating repairs and related maintenance work including the use of ladders, scaffolding and moving platforms. Responsibilities also include the operation of computerized preventive maintenance systems, and maintaining a preventative maintenance program and records.
Job Skills and Requirements
The ideal candidate will have experience in the maintenance and operation of large computerized commercial buildings, air distribution systems, and the maintenance of pumps and large air handling equipment. The ideal candidate will have the ability to communicate effectively, both verbally and in writing and have a thorough understanding of health and safety protocols.. You will also have thorough knowledge in the operation of fire safety equipment, heating boilers, steam heat exchangers, general building maintenance (door/lock mechanism, lighting installments), automatic heating and cooling controls including pneumatic and DDC systems.
A Secondary school diploma or approved equivalent is also required. Enrolment in Building Environmental Systems (BES) is good to have, but not necessary for this position.
For a behind the scenes look at how our team helps our customers create successful events, visit our Instagram page:
Interested applicants are invited to submit their application online.
Please note: The Metro Toronto Convention Centre is proud to provide employment accommodation during the recruitment process. During any stage of the recruitment process, applicants have the right to request accommodation.