Assessment &Testing Services Support Assistant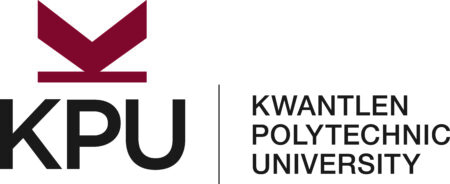 City : Surrey, BC
Category : 6426-RG:Testing & Assessment
Industry : Education
Employer : Kwantlen Polytechnic University - KPU
Kwantlen Polytechnic University
KPU offers all learners opportunities to achieve success in a diverse range of programs that blend theory and practice, critical understanding, and social and ethical awareness necessary for good citizenship and rewarding careers.  KPU strives to implement initiatives that will attract, support, engage, and retain KPU's people and create an environment where all employees see themselves as contributing to student learning.

JOB OVERVIEW:  ASSESSMENT AND TESTING SERVICES SUPPORT ASSISTANT
The Assessment & Testing Services (ATS) Support Assistant is responsible for proactive front-line support for KPU students, faculty, and external clients. This level of support ensures a consistent response on exam booking and schedules, registration troubleshooting, accessibility supports, remote testing technical assistance and exam procedures and policies. The Support Assistant coordinates with the Senior Assessment Coordinator and Scheduler (SACS) to provide technical support for the ATS team on all testing software and systems and liaises with IT on exam software implementation or upgrades. Collaborates and assists the SACS in scheduling invigilator exam coverage and comprehensive administrative support to the Assessment & Testing Services department. 
EDUCATION AND EXPERIENCE
Minimum diploma or degree in any discipline. 
Minimum of one year of experience in a front-line or support capacity preferably in a post-secondary environment or a combination of education and experience.
Current experience with dynamic software troubleshooting and supporting users.
Or an equivalent combination of education and experience. 
QUALIFICATIONS
Able to provide front-line technical and procedural support for KPU students, faculty, and staff. 
Intermediate competency in Microsoft Office (Outlook, Word, Excel, OneNote). 
Able to effectively use online conferencing tools (e.g., Teams, Zoom, BigBlueButton) integrated with LMS (Moodle) to assist students to connect with testing software for remote testing. 
Experience with enterprise systems (Banner), exam-scheduling software (RegisterBlast), web browser editors (Drupal) and file-sharing systems (SharePoint) is considered an asset. 
Able to learn new testing software, apply current updates, and troubleshoot to ensure exam continuity. 
Able to train staff in new software or updates.
Able to effectively collaborate and communicate with employees and internal/external key parties.  
Demonstrated customer service experience in a fast-paced service and support-related environment. 
Experience in a post-secondary environment, with an emphasis on working with students.
Able to communicate effectively with a diverse student population and external clients.
Proven ability to provide appropriate and timely traffic control of a fast-paced reception area with in-person visitors, telephone calls and online/remote queries while maintaining high levels of customer service. 
Minimum keyboarding skill of 45 wpm with a high degree of accuracy. 
Demonstrated ability to absorb and recall large amounts of information and be able to use this in responding to client inquiries. 
Demonstrated high-quality organizational, planning, coordination, consistency and follow-up skills. 
Demonstrated experience working independently with minimal supervision, problem-solving, exercising good judgment, respecting confidentiality and showing initiative. 
Intercampus travel is required; possession of a valid driver's license and access to a vehicle is preferred. 
click here for a more detailed job description
Does this role sound like it was made for you, yet you don't check every box?
We at KPU understand that experiences and qualifications may look differently for everyone and, if this job description is of interest to you, we encourage you to apply.
Note to Applicants:
Kwantlen Polytechnic University welcomes and encourages applications from equity deserving groups and diverse experiences including, but not limited to, Indigenous people, racialized people, people with disabilities, and members of the 2S/LGBTQIA+ community.
If there are any barriers that you are experiencing or an accommodation that we can provide to support you through the application process, please reach out to us at humanresources@kpu.ca.
All qualified candidates are encouraged to apply; however, Canadians and permanent residents will be given priority.
We thank all applicants for their interest in employment with KPU. Only those selected for an interview will be contacted. 
Kwantlen Polytechnic University is committed to protecting the safety and welfare of employees, students, and the general public, and upholding the reputation and integrity of the University. For this reason, final applicants will be asked to undergo a background check.