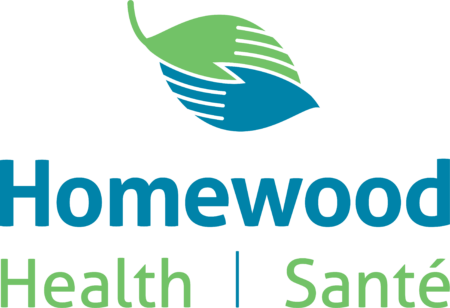 City : Victoria
Category : Full-time Hourly
Industry : *Administration/Clerical
Employer : Homewood Health Inc.
Make a difference in a growing, innovative mental health organization and centre of excellence in people-centered care. Work with supportive colleagues who are passionate about improving lives and champions for quality and continuous learning.
We have an immediate, rewarding career opportunity for an Temporary Full-Time Assessment Coordinator to join our team at Ravensview, part of Homewood Health, the national leader in mental health and addictions treatment in Canada.

What's in it for you?
• Competitive compensation, comprehensive benefits and RRSP-matching program
• Free staff parking
• Onsite dining room with gourmet meals prepared by our Red-Seal Chef
• Onsite training including nationally-recognized CARES Program, first aid and the opportunity to develop knowledge of mental health and addictions care in our Ravensview Monthly Grand Rounds Education Series
• Access to professionally-designed fitness facility, serene outdoor spaces for walking and running, and direct access to John Dean Park

Homewood Ravensview is a private 75-bed mental health, trauma and addiction facility offering evidence-based, medically-led, inpatient services for first responders, military, veterans, executives & professionals, adults, and young adults. Located in North Saanich on 28 acres of forested hillside, Homewood Ravensview offers clients a comfortable and safe environment featuring serene ocean views from spacious rooms, welcoming common areas and a world-class team of physicians, psychiatrists, counsellors and 24-hour nursing professionals.

As an Assessment Coordinator, you will be an integral part of a collaborative team focused on delivering seamless services and programs to our clients and customers.
Responsible for administering psychometric assessments to clients within assessment phase, throughout their treatment, and beyond to post-discharge outcome monitoring. Working directly with clients and treatment teams, the Assessment Coordinator ensures appropriate measures are administered and relevant clinical outcomes are tracked. The Assessment Coordinator supports staff understanding and integration of MBC in providing clinical care to clients.
What you'll be doing
Provide clinical rationale for measurement-based care and psychometric assessment.
Coordinate measurement-based care for clients, including initial assessments and diagnostic measures.
Administer psychometric assessments in individual and group settings.
Review client records to determine appropriate assessment batteries.
Support clients in completing assessments, offering information, clarification, and accommodations as needed.
Monitor assessment data for critical clinical responses and communicate with the care team.
Maintain knowledge of available assessment measures and collaborate with clinical teams.
Synthesize assessment data into a user-friendly summary for the clinical team.
Collaborate with HHC Manager Research and Outcomes, Ravensview Clinical Director, and Ravensview Psychologist to expand Measurement-Based Care approach.
This is a temporary (6 months) full time employment.
What we're looking for
Post-secondary degree in related field such as Health Science, Psychology, or Social Work.
Administrative professional training/ diploma/ previous experience.
Ability to organize and prioritize the work assignments in order to meet objectives and deadlines
Detail oriented with the ability to analyze and solve problems
Proficient with Microsoft Office
Excellent written and verbal communication
Excellent analytical and problem solving skills
Excellent interpersonal skills required
Ability to prepare reports on various administrative and/or operational matters
As part of our commitment to the health and safety of our patients, staff and community from COVID-19, and as required by BC Health Authorities, subject to any accommodation required by applicable human rights legislation, Homewood Ravensview requires that all staff have received all required doses of a COVID-19 vaccine approved by Health Canada.

Homewood Ravensview acknowledges with respect the WSÁNEĆ people on whose territory it operates and recognizes that their historical relationship with the land continues to this day.

Why work with us
Homewood Health is Canada's largest and leading service provider for medically focused, evidence-based treatment of mental health and addiction disorders. Our organizational culture values service excellence, integrity, collaboration and innovation. Our people make a difference!As an equal opportunity employer, Homewood Health is committed to employment accessibility, diversity, equity and inclusion. For this reason, we encourage applications from members of equity-seeking groups including women, racialized and indigenous communities, persons with disabilities, and persons of all sexual orientations and gender identities/expressions.

Join us at Homewood Health™ and be part of a diverse team helping Canadians live healthier, more productive and fulfilling lives.