Application, Data & Analytics Engineer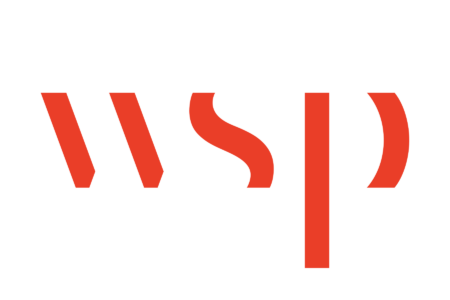 City : Thornhill, ON
Category : ERI - Smart Industry
Industry : Engineering
Employer : WSP
MULTIPLE SITES
Why WSP?
Looking to join a world-class team in the automation and industry 4.0 sector, as part of a team that is well established in its field, join WSP, one of the world's largest engineering and consulting firms. The company's expertise extends from conceptual and feasibility studies to comprehensive detailed engineering with Engineering Procurement Construction Management (EPCM) model
Our manufacturing and industry team WSP SMART, supports our customers from coast to coast. Over the decades, we have developed a wide range of services in industrial engineering, automation, cloud engineering as well as the deployment of intelligent systems, machine learning and predictive maintenance. Our Canadian and international experts work together to provide our clients with services that live up to our vision: meet the highest industry standards and innovate to surpass them.
This position is within WSP's WSP manufacturing and industry sector. This division provides a full range of services to the industrial and mining sectors, manufacturing and operators. To meet these growth challenges, WSP is currently looking for an Application Engineer in the GTA OR Sudbury area.
What you can expect to do with us:
Lead technical projects;
Influence V-P and Manager on the strategic positioning of the group;
Help customers on the technical strategic road map;
Participate in the evolution of integration product lines to meet the new concepts of Industry 4.0;
Implement data historian software, advanced analytics, predictive maintenance, asset management, industrial software and customized solutions for customers;
Design modern systems that integrate with all automation solutions including equipment connectivity (IIoT), control systems (PLC, DCS), supervision (SCADA), manufacturing operations management (MES, MOM) and other business applications (ERP);
Implement dynamic visualization tools and interactive dashboards with data related to control, industrial computing, processes and operational efficiency.
Participate in the full lifecycle of solutions, from defining customer requirements to go-live and continuous development of systems.
Mastering architecture and systems integration concepts, databases and computer networks to deliver integrated solutions to customers;
Be available to travel to participate in the start-up of our customers' applications or production lines;
As an expert in your field, you will advise on best practices and innovative solutions to meet customer requirements and support them in their digital transformation.
We would like to know more about you:
Bachelor of Automated Production Engineering, Software Engineering, Electrical
10 to 15 years of experience;
Strong real-time data engineering and advanced analytics skills;
Excellent mastery of the OSIsoft PI system, architecture and administration of its various components: Data Archive, Interfaces, Asset Framework, Analysis, Event Frame, Notifications, PI Vision, PI Integrator, Cloud Services, etc.
Knowledge of other data historians Azure IoT, Aspentech IP21, CanaryLab, Iconics, etc.;
Experience and strong interest in manufacturing, industrial automation, and modern technologies for operational efficiency;
Experience in industrial networking, TO cybersecurity, asset management, predictive maintenance or project management;
Experience in the development of applications and software packages (Python, C, VB, .Net)
Be a member in good standing with APEO;
Know how to communicate effectively in an ever-changing environment;
Ease to work on several projects simultaneously;
Good software mastery of the Office suite (Excel, Word, Powerpoint, Outlook).
Job offers for positions involving fieldwork and security matters are conditional on candidates being able to perform key physical tasks of the job as described in the job offer and during the interview. This may include the ability to work in a variety of environmental conditions, such as remote or isolated areas, working alone, and in cases of bad weather (within safe and reasonable limits).
The use of the male gender includes the feminine and has only been used to lighten the text
WSP welcomes and encourages people with reduced mobility. Accommodations are available on request for applicants who participate in all aspects of the selection process.
WSP subscribes to the principle of employment equity. Only successful applicants will be contacted.
WSP does not accept spontaneous CVs sent by agencies. For more information, please read THE POLITICAL COMPLETENESS.
WSP Canada Inc.