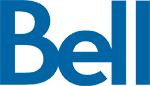 City : Montreal, Quebec
Category : Technology
Industry : Telecommunications
Employer : Bell
As the largest high-tech team in Canada, Network and Technology Services builds cutting edge fibre and 5G networks that drive how Canadians connect with each other and the world! Our team is at the forefront of developing Bell's leading products and services: Fibe TV and Internet, Wireless, Smart Home, cloud, security and IoT. We enable the delivery of the best content from Crave, TSN/RDS, iHeart Radio and dozens of other leading media properties to our customers any time, on any device. 
What you will do?
You will combine company insights, industry trends, and business requirements to shape our digital strategy and roadmap.

• Using new solutions to Advance digital transformation
• Partner with key stakeholders (including project leads, vendors) to drive the new developers experience, and technology outcomes
• Collaborate with stakeholders to mobilize action and ownership out of ambiguous opportunities and challenges (e.g. establish governance model to coordinate multiple streams of disparate digital investments)
• Develop, communicate, and pilot innovative opportunities, thought leadership and business cases to leaders across the company
• Leverage a methodical approach to research, analysis and benchmarking to inform executive-level decision making and uncover opportunities (e.g. conducting competitive analysis and customer surveys to recommend digital experience differentiation opportunities)
• Act as a systems thinker and integrator across various streams of activity (e.g. coordinating strategies across multiple mobile apps spanning Mobility, Home, Health and more)
• Enable the continuous evolution of our Digital Products

You're the missing piece of the puzzle
• 5+ years driving changes related to digital assets and APIS
• Management degree with IT knowledge
• Proven capacity to digitalize existing process using APIs
• Desireable Telco Experience
• Ability to manage ambiguity, take charge of difficult situations, and simultaneously tackle multiple projects and challenges with enthusiasm
• a strong desire to roll your sleeves up and get things done
• Ability to develop and articulate business rationale to support recommendations
• Ability to productively adapt priorities based on organizational dynamics (e.g. competing stakeholder priorities, budget constraints)
• Ability to collaborate and influence organizational change across diverse stakeholders
• Demonstrate curiosity, adaptability, innovation, and out-of-the-box thinking to drive strategic initiatives and problem solving
• Embrace all things digital and thrive in a fast paced, agile environment

#Talent
#Tech
#Indeed
​#EmployeeReferralProgram
 
Adequate knowledge of French is required for positions in Quebec. 
 
Additional Information:
Position Type: Management 
Job Status: Regular - Full Time 
Job Location: Canada : Quebec : Montreal || Canada : Ontario : Toronto 
Flexible work profile: Mobile 
Application Deadline: 11/22/2022 
 
All team members are expected to reside in Canada and within a reasonable commuting distance from their work location to ensure that they are able to come to the office as required, whether the visit is planned or unplanned.
Please apply directly online to be considered for this role.  Applications through email will not be accepted.

At Bell, we don't just accept difference - we celebrate it. We're committed to fostering an inclusive, equitable, and accessible workplace where every team member feels valued, respected, and supported, and has the opportunity to reach their full potential. We welcome and encourage applications from people with disabilities.

Accommodations are available on request for candidates taking part in all aspects of the selection process. For a confidential inquiry, simply email your recruiter directly or recruitment@bell.ca to make arrangements. If you have questions regarding accessible employment at Bell please email our Diversity & Inclusion Team at inclusion@bell.ca.

Created: Canada, QC, Montreal
 
Bell, one of Canada's Top 100 Employers.