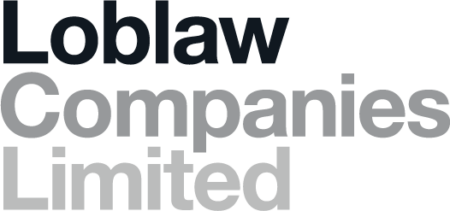 City : Brampton, Ontario
Category : Full time
Industry : Finance
Employer : Shoppers Drug Mart®
Referred applicants should not apply directly to this role.
All referred applicants must first be submitted through Workday by a current Loblaw Colleague.
Come make your difference in communities across Canada, where authenticity, trust and making connections is valued – as we shape the future of Canadian retail, together. Our unique position as one of the country's largest employers, coupled with our commitment to positively impact the lives of all Canadians, provides our colleagues a range of opportunities and experiences to help Canadians Live Life Well®.

At Loblaw Companies Limited, we succeed through collaboration and commitment and set a high bar for ourselves and those around us. Whether you are just starting your career, re-entering the workforce, or looking for a new job, this is where you belong. 
What you'll do:
Participate and lead in the development and implementation of projects, policies, and/or procedures, aimed at improving end to end Supplier management
Own the investigation and root cause analysis of inquiries from internal and external partners
Explore new ways of approaching business processes to lead change and mitigate/eliminate potential inquires
Partner with Finance, Operations, and Business partners to understand of business processes as they relate to financial reporting
Analyze large amounts of information from multiple sources/systems and produce simple and easy-to-understand explanations and action plans
Facilitate meetings and establish relationships with Suppliers and various internal business partners
Look at proactive metrics to detect and resolve issues with the P2P pipeline including, but not limited to, open and aging GRIR, EDI transmission issues, Store and DC receiving issues, P&L lines, EDI, and data issues.
Support Suppliers and Procurement teams with Costing, and Vendor Income analysis and projects
What you are:
Curious Approach – you ask questions, make linkages between business processes, and challenge existing processes
Positive, you are eager to learn and apply new skills to work and inspire change.
Strong analytical thinking and problem-solving skills with an ability to innovate and lead change
Shares knowledge, ideas, and standard methodologies with all P2P members
Able to communicate and present information in a clear, concise format
Completes tasks on time and accurately, takes ownership and accountability for results, demonstrates initiative, and is eager for new tasks and responsibilities
Self-starter, able to grasp and understand business concepts, think independently, and take initiative required to resolve issues
Strong organizational and time management skills, able to participate in multiple projects and prioritize work to meet goals
What you have done:
Bachelor's Degree or Post-Secondary education in Business, Accounting, or Finance related subject areas or 3-5 years of relevant work experience in the retail food industry or the above subject areas
Exceptional analytical skills - ability to synthesize tremendous amounts of data, write reports, and develop presentations that clearly communicate findings, including delivering presentations to a variety of business partners
Strong written and verbal communication skills
Advanced MS Office skills (Excel, Access, PowerPoint)
Previous working experience with SAP, VBA, and SQL is considered an asset
Understanding of accounting and financial processes and connecting dots between Finance and Business functions
Proven track record to plan, organizing, and prioritizing numerous tasks with conflicting priorities and consistently delivering on-time and accurate results
Being bilingual in French is considered an asset.
Our commitment to Sustainability and Social Impact is an essential part of the way we do business, and we focus our attention on areas where we can have the greatest impact. Our approach to sustainability and social impact is based on three pillars – Environment, Sourcing and Community – and we are constantly looking for ways to demonstrate leadership in these important areas. Our CORE Values – Care, Ownership, Respect and Excellence – guide all our decision-making and come to life through our Blue Culture. We offer our colleagues progressive careers, comprehensive training, flexibility, and other competitive benefits – these are some of the many reasons why we are one of Canada's Top Employers, Canada's Best Diversity Employers, Canada's Greenest Employers & Canada's Top Employers for Young People.
If you are unsure whether your experience matches every requirement above, we encourage you to apply anyway. We are looking for varied perspectives which include diverse experiences that we can add to our team.

We have a long-standing focus on diversity, equity and inclusion because we know it will make our company a better place to work and shop. We are committed to creating accessible environments for our colleagues, candidates and customers. Requests for accommodation due to a disability (which may be visible or invisible, temporary or permanent) can be made at any stage of application and employment. We encourage candidates to make their accommodation needs known so that we can provide equitable opportunities.  
 
Please Note:
Candidates who are 18 years or older are required to complete a criminal background check. Details will be provided through the application process.