Analyst Safety Information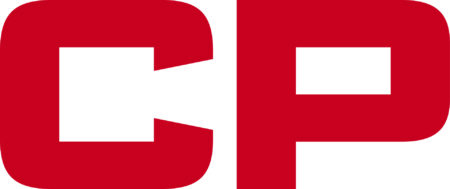 City : Calgary, AB, CA
Category : Other
Industry : Transportation
Employer : Canadian Pacific
Req ID: 100149

Department: Procurement

Job Type: Contract

Position Type: Non-Union

Location: Calgary, Alberta

Country: Canada

% of Travel: 0-10%

# of Positions: 1

Job Available to: Internal & External

Deadline to apply: 01/15/2023
Canadian Pacific is a transcontinental railway in Canada and the United States with direct links to major ports on the west and east coasts. CP provides North American customers a competitive rail service with access to key markets in every corner of the globe. CP is growing with its customers, offering a suite of freight transportation services, logistics solutions and supply chain expertise. Visit cpr.ca to see the rail advantages of CP. For more on our purpose, culture, and strategy, visit cpr.ca/en/about-cp.
PURPOSE OF THE POSITION:
As an Analyst Safety Information you are responsible for designing, maintaining, and continually improving safety trending, analysis, and reporting processes. You will coordinate with cross-functional stake holders to identify safety trends and provide overall maintenance and support of CP safety reporting systems.
POSITION ACCOUNTABILITIES:
Produce weekly and monthly safety reports as well as providing information for executive summaries and other ad-hoc requests

Design and update analytical documents to support rail operations

Ensure data integrity for key safety performance indicators and other internal/external items

Review data collection and reporting processes suggest and implement improvements

Maintain electronic databases of safety related incidents using a variety of in house and third party tools  

Submit regulatory filings to third party and government bodies

Assist and support in rollout of related IT initiatives (may include training sessions)

Conduct analysis on safety trends including forecasting and effectiveness of safety initiatives as well as local safety issues involve constructing charts, diagrams and other visual aids.
POSITION REQUIREMENTS:
Excellent Excel skills including composing and maintaining advanced formulas as well as strong Microsoft Office application skills

Ability to analyze and identify trends from various sources of data 

Proficient verbal and written communication skills

Strong attention to detail and ability to identify and improve upon gaps in reporting a must

Aptitude for developing professional reports

Experience with various SAP applications/ Analysis Excel add on/ Business Objects is a plus.

Ability to form solid working relationships

Ability to articulate requirements/needs both verbal and written
WHAT CP HAS TO OFFER:
Flexible and competitive benefits package

Competitive company pension plan

Employee Share Purchase Plan

Performance Incentive Program 

Annual Fitness Subsidy

Part-time Studies Program

Flexible Work Environment
ADDITIONAL INFORMATION:
As an employer with national presence, the possibility does exist that the location of your position may be changed based on organizational requirements.
Background Investigation:
The successful candidate will need to successfully complete the following clearances:      
Criminal history check

Reference check
Management Conductor Program:
Becoming a qualified conductor or locomotive engineer is the single best way for a management employee to learn the business at CP. You may be required to obtain a certification or to maintain your current certification/qualification as a conductor or locomotive engineer.
CP is an equal opportunity employer committed to the principles of employment equity and inclusion. We welcome applications from all qualified individuals. All applicant information will be managed in accordance with the federal Personal Information Protection and Electronic Documents Act ("PIPEDA").