Analyst, Project & Compliance Corporate Actuarial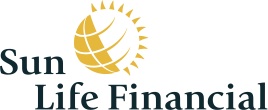 City : Toronto
Category : Full-time
Industry : Finance
Employer : Sun Life Financial
Vous êtes unique, comme le sont votre parcours, votre expérience et votre façon de voir les choses. Ici, on vous encourage et on vous motive à donner le meilleur de vous-même, et on vous donne les moyens de le faire. Vous travaillerez avec des collègues dynamiques – experts dans leur domaine – qui sont impatients de partager leurs connaissances avec vous. Vous aurez des gestionnaires inspirants qui vous aideront à développer votre potentiel et à atteindre de nouveaux sommets. Chaque jour, vous aurez de nouvelles occasions de rendre la vie de nos Clients plus radieuse – ils sont au cœur de tout ce que nous faisons. Découvrez comment vous pouvez faire une différence dans la vie des gens, des familles, des collectivités – ici et partout dans le monde.
Description de poste:
What will you do?
Compliance: Responsible for the management of the actuarial governance program and compliance requirements of Corporate Actuarial. This includes,
Act as the coordinator with the external auditor to provide the evidence they request for our processes, Tracking and reporting support for Corporate Actuarial' s ICFR requirements. This includes annual updates to the process documentation, as well as quarterly tracking of key controls and attestations.
Manage the transition planning and implementation for Corporate Actuarial.  Tracking and reporting on Corporate Actuarial' s compliance with the Model and End User Computing Risk Management Policy.
Management of the tracking and information collection process to produce the quarterly WWAC control report.
Support for Par and Adjustable Products
Manages the attestation process which supports the Insurance Company Act Par sign-offs from the Appointed Actuary to the Board.  Also prepares the documentation for the Board.
Responsible for the preparation of the Dividend Manual
Documentation management of the Par Policy (Risk Management) and Corporate Operating Guidelines which are updated annually, as well as supplemental guidance which is developed from time to time.  This includes management of the historical and current documents, and communication of updates to the actuarial community.
Insurance Companies Act (ICA) Fairness to Policyholders: Documentation management of the ICA policies and operating guidelines which are reviewed annually.  This includes management of the historical and current documents, and coordination of the update process with AA, BGs ERC and the Board.
Management of the tracking and information collection process to produce the Adjustable Review Plan schedule.
Small foreign business entities reporting
What do you need to succeed?
Past life insurance compliance and regulatory experience is preferred
Strong communication skills preferably with a background in life insurance
Deadline drive and an ability to problem solve and work independently in a fast paced time sensitive environment
Some background in Excel, Word, PowerPoint, Teams, WDesk, Adobe Acrobat and SharePoint
Able to work collaboratively as part of team with staff at various level and from other areas of expertise
What's in it for you?
Great Place to Work® Certified in Canada and the US.
Named 2021 "Best Places to Work" by Glassdoor
Canada Award for Excellence for Mental Health at Work - 2021
Flexible hybrid work model including in-country work-from-home if you prefer. #LI-Remote, or #LI-Hybrid.
Pension, stock and savings programs to help build and enhance your future financial security
L'échelle du salaire de base est pour l'emplacement principal du poste affiché. Elle peut varier selon l'emplacement du candidat sélectionné et d'autres facteurs. En plus du salaire de base, les employés admissibles de la Financière Sun Life participent à différents programmes de rémunération incitative, dont le montant octroyé est discrétionnaire et dépend du rendement de l'employé et de la compagnie. Certains postes de vente participent à des programmes de rémunération incitative basés sur les résultats de vente individuels ou de groupe. 
Depuis toujours, la diversité et l'intégration sont au cœur des valeurs de la Financière Sun Life. Nous croyons qu'un effectif diversifié ayant des points de vue variés et des idées créatives est avantageux pour nos clients, pour les collectivités où nous exerçons nos activités, ainsi que pour nous tous, en tant que collègues. Nous accueillons avec enthousiasme les candidatures de personnes compétentes provenant de tous les horizons.
Les personnes handicapées ayant besoin de mesures d'adaptation pour présenter leur candidature et celles qui doivent consulter les offres d'emploi sur un support de substitution peuvent envoyer leur demande par courriel à l'adresse 'thebrightside@sunlife.com'.
À la Sun Life, nous voulons créer un environnement de travail flexible où nos employés sont outillés pour donner le meilleur d'eux-mêmes. Nous offrons plusieurs options de travail flexibles selon les exigences du poste et les besoins individuels. N'hésitez pas à en discuter pendant le processus de sélection.
Nous remercions tous les candidats de l'intérêt manifesté pour ce poste. Nous ne communiquerons qu'avec les personnes qui auront été retenues pour passer une entrevue.
Échelle salariale:
44,000/44 000 - 71,700/71 700
Catégorie d'emploi:
Analyse des besoins informatiques - Processus
Fin de l'affichage:
30/03/2023