Analyst, Inbound Transport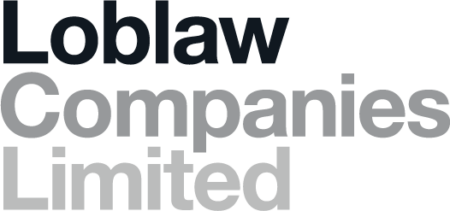 City : Cambridge, Ontario
Category : Full time
Industry : Supply Chain & Distribution
Employer : Shoppers Drug Mart®
Referred applicants should not apply directly to this role.
All referred applicants must first be submitted through Workday by a current Loblaw Colleague.
Location:
1105 Fountain Street North, Cambridge, Ontario, N3E 1A2
At Loblaw, we help millions of Canadians get through their best days, worst days, celebration days, and every day. Through our innovation and quality products, we're here for our friends, neighbours, family members and colleagues.

We succeed through collaboration and commitment and set a high bar for ourselves and those around us.

We're looking for adaptable people who are thrilled to join us in our goal of helping Canadians Live Life Well®. Whether you are just starting your career, re-entering the workforce, or looking for a new job, this is where you belong. We promote leaders at every level and support our people to follow their passion.
Work hours: Tuesday - Saturday, 8am-4pm
What you will do:
*Manage the scheduling and prioritizing of all PO's into a specified DC(s).
* Manage the scheduling of PO's to the arrival date and responsible for scheduling to DC capacity.
* Collect the performance data for PO arrival and exceptions.
* Review all PO's for accuracy and follow-up when appropriate.
* Assist in the analysis and development of inbound opportunities.
* Communicate the performance data for DC's and Scheduling.
* Communicate issues/concerns to appropriate individuals when necessary.
* Act as a key resource for internal/external contacts.
* Other duties as required.
* Carry out operational plans set out by the Senior Manager
* Schedule, track and trace goods in transit
* Work with the Distribution Center, Supply Chain and customers on resolving issues
* Ensure that daily and weekly reports are completed and sent accurately and on time.
What you will need:
* Must have at least 2+ years experience within a retail/distribution environment, preferable within a transportation/logistics area.
* Solid understanding of distribution operations/systems and transportation.
* Strong interpersonal, communications, organization, prioritization and analytical skills.
* Ability to work in a fast paced environment.
* Must be detailed oriented with a high attention to accuracy.
* Ability to work independently.
* Strong computer skills, knowledge of Microsoft Office applications i.e. Excel, Work. Familiar with SAP, WMS, and Transportation Manager is an asset.
Loblaw is committed to sustainability by sourcing products with integrity and making a positive difference in the community. Our CORE Values – Care, Ownership, Respect and Excellence – guide all our decision-making and come to life through our Blue Culture. We offer our colleagues progressive careers, comprehensive training, flexibility, and other competitive benefits – these are some of the many reasons why we are one of Canada's Top Employers, Canada's Best Diversity Employers, Canada's Greenest Employers & Canada's Top Employers for Young People.
Employment Type:
Full time
Type of Role:
Regular
We have a long-standing focus on diversity, equity and inclusion because we know it will make our company a better place to work and shop. We are committed to creating accessible environments for our colleagues, candidates and customers. Requests for accommodation due to a disability (which may be visible or invisible, temporary or permanent) can be made at any stage of application and employment. We encourage candidates to make their accommodation needs known so that we can provide equitable opportunities.    
Please Note:  
Candidates who are 18 years or older are required to complete a criminal background check. Details will be provided through the application process.