ANALYST, GROWTH AND TRANSITION CAPITAL – 12 months contract – Ottawa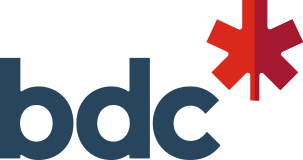 City : Ottawa West
Category : Client and Operation Support
Industry : Banking
Employer : BDC
No other bank is doing what we do.
At BDC, we help Canada and its entrepreneurs create a prosperous, inclusive and green economy. Our mission is to help Canadian businesses thrive by providing financing, capital and advisory services. We're devoted to Canadian entrepreneurs. We're also dedicated to our employees. Adaptable. Inspiring. Different. There's a reason we like to work here, and we think you'll like it too. Join BDC and help make a difference! 
Diversity. Equity. Inclusion. They're more than just words for BDC. These concepts are foundational to our success and to our ability to attract, retain, mobilize and develop the right talent, as well as to offer a healthy, professional and collaborative environment. We are committed to cultivating and preserving an environment where all employees can thrive, and, for over a decade, we have been recognized as one of Canada's Top 100 Employers and one of Canada's Best Diversity Employers. In recruiting for our team, we welcome the unique contributions that you can bring in terms of your education, opinions, culture, ethnicity, race, sex, gender identity and expression, nation of origin, age, languages spoken, veteran's status, color, religion, disability, sexual orientation, beliefs, experiences, and more.
POSITION OVERVIEW
The incumbent supports the Growth and Transition Capital Team and works closely with the Managing Director and the Portfolio Management team on the due diligence/authorization process and on all other aspects related to the business centre. 
CHALLENGES TO BE MET 
Actively participate in the portfolio management process, including the following tasks:

prepare various service requests (and/or provide support) related to daily and/or periodic loan administration;

prepare different types of client letters (amendment letter, welcome letter, congratulatory letter, balance confirmation letter for the accountant, etc.);

calculate prepayments and prepare the client letter;

participate actively in various legal processes involved in the life of a loan (mortgage postponements, releases, discharges, additional security taking, legal binders);

update files and client information in CLICS and other systems, provide necessary follow-up when documents are required (acceptances, financial data, etc.) and produce reports as needed;

make and reconcile various deposits;

participate in the "Mark to Market" (M2M) biannual file review; and

coordinate the archiving of paper documents.

coordinate the annual review and quarterly follow-up process, including the following tasks:

enter financial results, update the risk rating and initiate the analysis of financial statements (ratio calculation) requested by Account Managers;

review loan conditions, follow-up tasks and factors, and make any necessary changes or recommendations (e.g., grant tolerances following failure to respect ratios, make adjustments to royalties, calculate repayments based on Excess Available Funds); and

ensure that system information is up to date in CLICS and other systems, and that documentation attached to the service request is complete.

provide support to the team with regard to approval and financing disbursement processes, including the following tasks:  

prepare letters to clients and professionals (e.g., offers, mandates, disbursement instructions), and ensure that the information is accurate and complete, requirements are respected, signatures are obtained and a follow-up is performed;

as required, assist on various levels with the due diligence process (researching information, preparing and indexing documents, etc.); 

provide excellent customer service by delivering prompt, accurate and professional responses to clients, other BDC departments and outside resources in the resolution of basic client issues;

provide administrative support to team members (e.g., update the vacation schedule, expense accounts, orders, bill processing) and take part in business development initiatives and special projects;

act as a resource person regarding technical/technological compliance; and

serve as a change agent to support new or modified processes and programs whether corporate or regional.
WHAT WE ARE LOOKING FOR 
Bachelor's degree in commerce, finance, business administration or equivalent experience

1-2 years of experience relevant to the position level

Good organizational skills and the ability to prioritize to meet critical deadlines OR Good organizational, administrative and prioritization skills to meet critical deadlines

Marked focus on customer service

Good analytical skills

Ability to work independently

A flexible and cooperative person who is detail oriented and committed to accuracy

Excellent verbal and written communication skills

Proficient in Microsoft Office applications (Word, Excel & PowerPoint)

Bilingualism (English & French) may be required depending on the location
With us, you'll be able to achieve the work/life balance you're looking for, with competitive working conditions and above-market flexible benefits. This includes modern workspaces to work from when you are in our offices, and, for some specific positions, the ability to work remotely, on reserve, and/or within your community.
While we appreciate all applications, we advise that only the candidates selected to participate in the recruitment process will be contacted. If you are a candidate with a disability and need an accommodation to complete the application process, please email us at accessibility@BDC.ca, and include your full name, the best way to reach you, and the accommodation needed to assist you with the application process.