Analyst (Data Analytics and Reporting Team)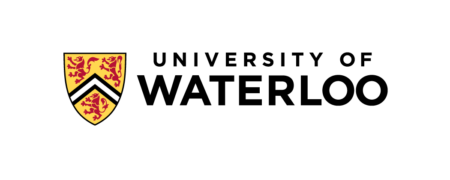 City : Waterloo, ON
Category : Permanent
Industry : Education
Employer : University of Waterloo
Overview:
The Analyst provides consultative support to CEE in the form of business analysis, process design, continuous process improvement, project management, process and technical documentation and software Quality assurance (SQA). The Analyst will support one of the following areas: Data Analytics, Reporting & Research; Portfolio & Process; or Technology & Continuous Improvement. Guidelines and criteria to progress through the analyst roles are documented in the "Analyst Advancement Criteria."
Responsibilities:
Support business units in identifying project opportunities, develop and business cases and execute projects to support business objectives:  
Develop strong relationships with business stakeholders and technical services teams
Liaise among stakeholders to elicit, analyze, communicate and validate requirements for changes to business processes, policies and information technology systems
Provide guidance to the various stakeholders to devise effective and efficient approaches to achieve project objectives. 
Provide consultative and analytical support including facilitating requirements gathering sessions, risk assessments and testing
Provide expertise in business analysis and requirements gathering, project management, process design and improvement, data analysis, performance metrics, technical documentation and SQA as required
Act as a change agent. Train business teams on system changes, process improvements, and change management activities and project management tools
Develop deep knowledge of existing business processes, information technology and its application to executive business process to:
Ensure business requirements are clearly understood and prioritized and communicated effectively
Ensure that process and information technology solutions delivered/supported are aligned with the needs of the various business units
Ensure performance metrics support the strategic initiatives in  Co-operative and Experiential Education 
Develop deep knowledge of specific area(s) of specialization and a broad knowledge of all areas of skill. (See Analyst Advancement Guidelines and Criteria)
Qualifications:
University undergraduate degree
2 years' experience in at least one area of expertise (business analysis, software quality assurance, continuous process improvement, project management, performance metrics, data analysis.)
Working towards certification in an area of expertise (business analysis, software quality assurance, continuous process improvement, project management.) 
Technical:  Advanced MS Word, advanced Excel, advanced PowerPoint, Other: Visio, GIS, MS ACCESS (See Analyst Advancement Guidelines)

At least three years of experience using MS Power BI and advanced MS Excel functions

Strong understanding of data engineering (ETL) and data modeling

Solid demonstrated understanding of AI/ML
Equity Statement:
The University of Waterloo acknowledges that much of our work takes place on the traditional territory of the Neutral, Anishinaabeg and Haudenosaunee peoples. Our main campus is situated on the Haldimand Tract, the land granted to the Six Nations that includes six miles on each side of the Grand River. Our active work toward reconciliation takes place across our campuses through research, learning, teaching, and community building, and is co-ordinated within our Office of Indigenous Relations.
The University values the diverse and intersectional identities of its students, faculty, and staff. The University regards equity and diversity as an integral part of academic excellence and is committed to accessibility for all employees. The University of Waterloo seeks applicants who embrace our values of equity, anti-racism and inclusion.  As such, we encourage applications from candidates who have been historically disadvantaged and marginalized, including applicants who identify as First Nations, Métis and/or Inuk (Inuit), Black, racialized, a person with a disability, women and/or 2SLGBTQ+.
All qualified candidates are encouraged to apply; however, Canadians and permanent residents will be given priority.
The University of Waterloo is committed to accessibility for persons with disabilities. If you have any application, interview, or workplace accommodation requests, please contact Human Resources at hrhelp@uwaterloo.ca  or 519-888-4567, ext. 45935.