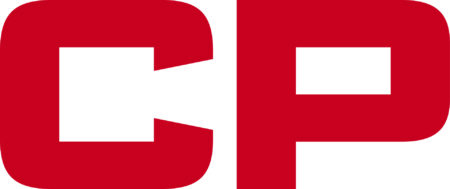 City : Calgary, AB, CA
Category : Other
Industry : Transportation
Employer : Canadian Pacific
Req ID: 100625

Department: Information Services

Job Type: Full-Time

Position Type: Non-Union

Location: Calgary, Alberta

Country: Canada

% of Travel: 0-10%

# of Positions: 1
PURPOSE OF THE POSITION:
Canadian Pacific's Cybersecurity team is seeking a passionate security professional to assist with the design and execution of CP's cybersecurity strategy. This includes coordinating all anti-virus and vulnerability management activities.
POSITION ACCOUNTABILITIES:
The successful candidate may perform the following types of activities:
Monitor, analyze, and interpret security/system logs for events, operational irregularities, and potential incidents;

Respond to alarms and incidents, follow response playbooks;

Administer, maintain, and support Vulnerability Management system, Email Hygiene system, Multifactor Authentication system;

Perform vulnerability scans, analysis, validation and remediation activities;

Classify and prioritize the risk of new vulnerabilities;

Provide IT teams with information security advice and guidance on vulnerability remediation;

Develop, implement and maintain cybersecurity procedures and configurations;

Research and assess emerging security threats and vulnerabilities and provide position papers;

Assist with the execution of CP's information security strategy and roadmap;

Various other duties as required.
POSITION REQUIREMENTS:
Preference will be given to candidates with a university degree or college diploma in an IT related field

1+ year of experience in cybersecurity monitoring and incident response.

1+ year of security operations experience, particularly in email hygiene or vulnerability management areas. OR

1+ year Experience in management of vulnerability scanning tools such as Qualys, Nessus, Nexpose or similar tools
NICE TO HAVE:
Preference will be given to candidates with some software development experience.

Understanding of Linux or Windows operating systems, and security and networking concepts.

Solid understanding of common web application, network, operating system vulnerabilities (Linux and Windows)

Experience in management of email hygiene tools would be beneficial

Experience with multifactor management would be beneficial.

Experience with application scanning would be beneficial.

Experience with AWS, O365, or Azure Security would be beneficial.

IT industry security certification (CISSP,CEH,GIAC etc.) would be an asset

Knowledge of OWASP/NIST/CIS/ISO27000 security concepts would be an asset
WHAT CP HAS TO OFFER: 
Flexible and competitive benefits package

Competitive company pension plan

Employee Share Purchase Plan

Performance Incentive Program 

Annual Fitness Subsidy
ADDITIONAL INFORMATION: 
As an employer with national presence, the possibility does exist that the location of your position may be changed based on organizational requirements.
Background Investigation:
The successful candidate will need to successfully complete the following clearances:    
Criminal history check

Reference check
Management Conductor Program:
Becoming a qualified conductor or locomotive engineer is the single best way for a management employee to learn the business at CP. You may be required to obtain a certification or to maintain your current certification/qualification as a conductor or locomotive engineer.
CP is an equal opportunity employer committed to the principles of employment equity and inclusion. We welcome applications from all qualified individuals. All applicant information will be managed in accordance with the federal Personal Information Protection and Electronic Documents Act ("PIPEDA").