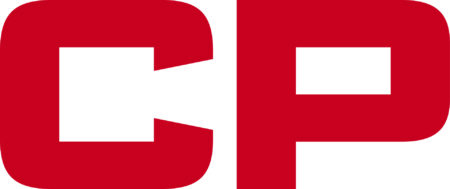 City : Calgary, AB, CA, T2C4X9
Category : Other
Industry : Transportation
Employer : Canadian Pacific
Req ID: 100740

Department: Procurement

Job Type: Full-Time

Position Type: Non-Union

Location: Calgary, Alberta

Country: Canada

% of Travel:

# of Positions: 1

Job Grade: 5

Job Available to: Internal & External
Canadian Pacific is a transcontinental railway in Canada and the United States with direct links to major ports on the west and east coasts. CP provides North American customers a competitive rail service with access to key markets in every corner of the globe. CP is growing with its customers, offering a suite of freight transportation services, logistics solutions and supply chain expertise. Visit cpr.ca to see the rail advantages of CP. For more on our purpose, culture, and strategy, visit cpr.ca/en/about-cp.
PURPOSE OF THE POSITION:
The Analyst Contracts will work within CP's operations department to maintain SOX Controls for the purchasing area, comply with CP's purchasing policies, procedures, and business practices, including use of SAP (e.g., Ariba, ECC, etc.), receipt and distribution of non-labor contract requests thru ariba contract request function. 
The successful candidate will be responsible for work distribution to contract specialist, quality and completeness of internal tracking documents, assist manager in internal/external compliance audits, ensure agreements/contracts adherence to internal requirements (and policies), resolve system issues with vendors and internal stakeholders.
This position is accountable to managing relationships with internal and external stakeholders to ensure an understanding of their requirements, manage expectations and deliver to both.
POSITION ACCOUNTABILITIES:
Responsible for the administration of the Document Retention policy as it relates to IS Contracts and related documents.

Participate in the Continuous Improvement of IT Contract Tools and processes.

Function as an IT Contract liaison within the IT Department. 

Manage document distribution and electronic document storage.

Handle correspondence between internal clients and the contracts team (internally referred to as "CSS").

Responsible for the timely administration and progression of Contract Reviews and approval process.

Generate quarterly internal Accounting Control and Commitment/Liability reports.

Generate and publish SOX Evidence report on quarterly basis 

Responsible for the quality of information and documents entered into Ariba.

Handle the CSS monthly management reporting.

Coordinate CSS weekly meeting and CSS Monthly Meeting

Back fill IT Procurement Analyst role when required.

Within delegated authority levels, create SOWs, issue purchase orders for materials and services to support planned and unplanned maintenance, program and project requirements.

Understand and perform root-cause analysis to correct problems (and escalate where necessary).

Generate data from Ariba Contract Workspace (CW) and assign it as required within CSS.

Responsible for updates of CSS Team Sharepoint website.

All other duties as requested by the Manager of Sourcing (and MD, CSS)
POSITION REQUIREMENTS:
University Degree or Professional Procurement Designation is preferred.

Knowledge of Information Technology an asset.

Knowledge of the railway industry is preferred.

Supply management best practices.

Proficiency with SAP and MS Office applications (Excel), data analysis is an asset.

Demonstrated skills in communication, teamwork, project management, problem solving; ability to influence and resolve conflict.

Ability to deal with frequent change and uncertainty.

Ability to execute procurement plans and adjust to changes as they may arise within tight timelines.

Ability to take action in solving problems while exhibiting good judgement and a realistic understanding of issues.

Disciplined, motivated, self-starter capable of high performance with minimal supervision.
WHAT CP HAS TO OFFER:
Flexible and competitive benefits package

Competitive company pension plan

Employee Share Purchase Plan

Performance Incentive Program

Annual Fitness Subsidy

Part-time Studies Program

Flexible Work Environment
ADDITIONAL INFORMATION:
As an employer with national presence, the possibility does exist that the location of your position may be changed based on organizational requirements.
Background Investigation:
The successful candidate will need to successfully complete the following clearances:         
Criminal history check

Reference check
Management Conductor Program:
Becoming a qualified conductor or locomotive engineer is the single best way for a management employee to learn the business at CP. You may be required to obtain a certification or to maintain your current certification/qualification as a conductor or locomotive engineer
CP is an equal opportunity employer committed to the principles of employment equity and inclusion. We welcome applications from all qualified individuals. All applicant information will be managed in accordance with the federal Personal Information Protection and Electronic Documents Act ("PIPEDA").