ANALYST, CLIENT CONTACT CENTER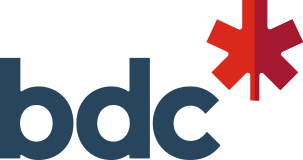 City : Head Office / Siège Social
Category : Client and Operation Support
Industry : Banking
Employer : BDC
No other bank is doing what we do.
At BDC, we help Canada and its entrepreneurs create a prosperous, inclusive and green economy. Our mission is to help Canadian businesses thrive by providing financing, capital and advisory services. We're devoted to Canadian entrepreneurs. We're also dedicated to our employees. Adaptable. Inspiring. Different. There's a reason we like to work here, and we think you'll like it too. Join BDC and help make a difference! 
Diversity. Equity. Inclusion. They're more than just words for BDC. These concepts are foundational to our success and to our ability to attract, retain, mobilize and develop the right talent, as well as to offer a healthy, professional and collaborative environment. We are committed to cultivating and preserving an environment where all employees can thrive, and, for over a decade, we have been recognized as one of Canada's Top 100 Employers and one of Canada's Best Diversity Employers. In recruiting for our team, we welcome the unique contributions that you can bring in terms of your education, opinions, culture, ethnicity, race, sex, gender identity and expression, nation of origin, age, languages spoken, veteran's status, color, religion, disability, sexual orientation, beliefs, experiences, and more.
POSITION OVERVIEW 
The Analyst CCC contributes to new client acquisition strategies by qualifying financing and consulting requests received through various channels. The incumbent quickly analyzes and interprets client information and determines BDC's ability to support the project. He or she follows up on opportunities with the client and analyzes the financial data on file. Depending on the case, he or she may recommend the file to the business center and forward qualified opportunities to them. Acting as an ambassador of the BDC brand, he or she provides advice to entrepreneurs in a courteous and professional manner. 
CHALLENGES TO BE MET
Receive and process telephone calls, emails, chats and web forms in a courteous, informed and professional manner, on all products and services offered by BDC and by our business partners. 

Possess a strong knowledge of the Bank's eligibility criteria, procedures and financing/consulting solutions in order to assess the potential of requests for financial and/or consulting services.

Have the business acumen to identify, analyze, develop and recommend financing and consulting opportunities related to the acquisition of new clients on a national level.

Ensure a rigorous follow-up of initiated opportunities, including those referred to the business center.

Reject requests that do not meet BDC's criteria and policies by acting as an advisor and guiding the prospect through the next steps of their project, either at BDC or externally.    
WHAT WE ARE LOOKING FOR 
University degree in business administration, economics, or any related field combined with relevant work experience, including internships

Good financial analysis skills

Excellent verbal and written communication skills, in both English and French

Excellent customer service and attention to detail

Ability to work independently, be proactive and adaptive to change

Organizational and business acumen

Collaborative, open-minded and able to learn new software

Very good team player

Good knowledge of the Microsoft Office suite
ADDITIONAL INFORMATION
The incumbent must be available to work between 7:30 a.m. and 8:00 p.m. (seven-hour shifts), Monday through Friday
With us, you'll be able to achieve the work/life balance you're looking for, with competitive working conditions and above-market flexible benefits. This includes modern workspaces to work from when you are in our offices, and, for some specific positions, the ability to work remotely, on reserve, and/or within your community.
While we appreciate all applications, we advise that only the candidates selected to participate in the recruitment process will be contacted. If you are a candidate with a disability and need an accommodation to complete the application process, please email us at accessibility@BDC.ca, and include your full name, the best way to reach you, and the accommodation needed to assist you with the application process.